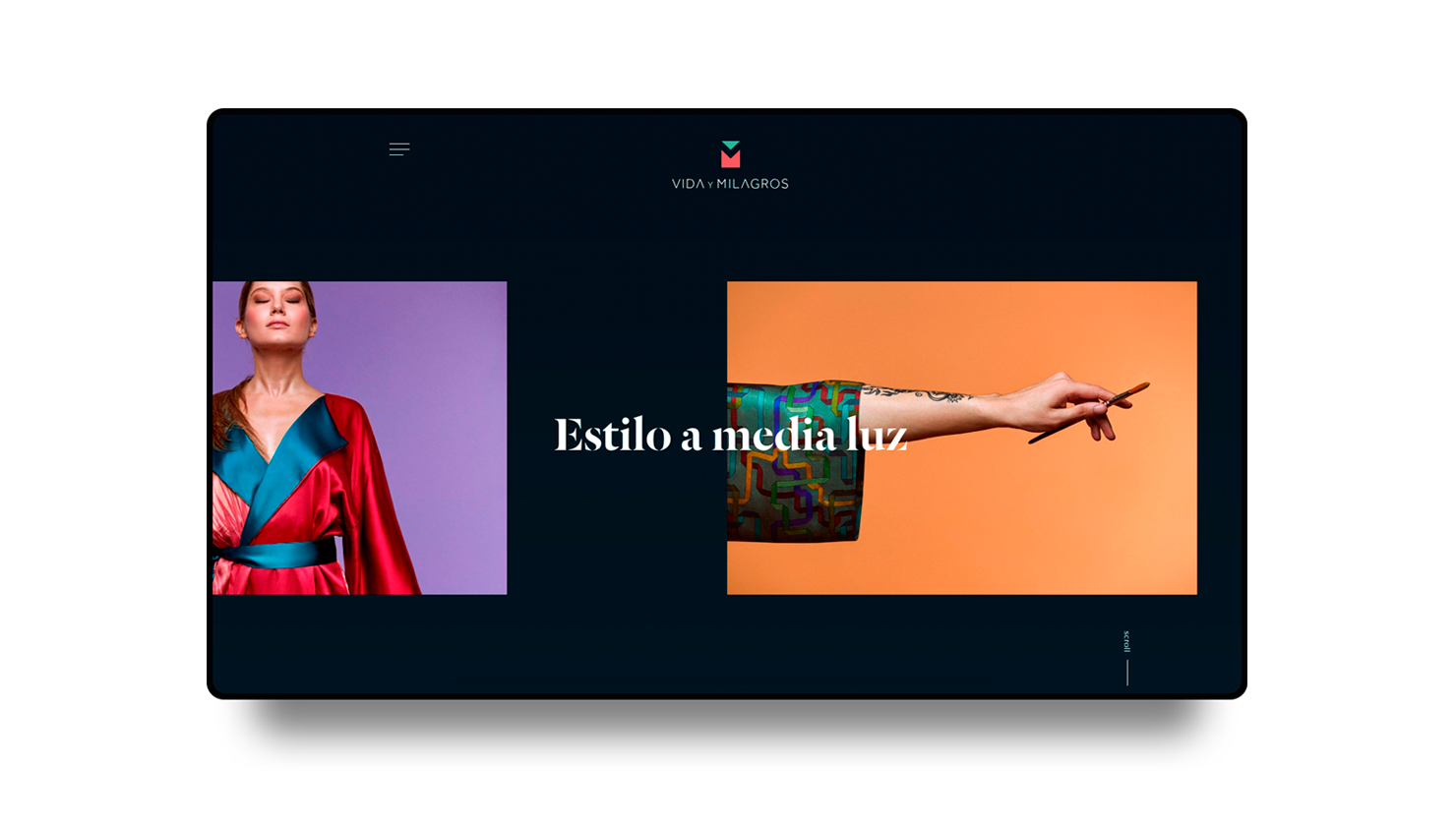 The intimacy conveyed by silk and the delicacy of a garment as traditional as the kimono, inspire the visual universe of Vida y Milagros, an artisan fashion atelier that brings the richness of the Japanese textile universe to the city of Valencia and that trusted us to design its online presence and branding. The result, a website and online sales platform fully aligned with its brand and aesthetics, where you can discover all the models and details of each piece.
The website and the online sales platform had to respond precisely to the essence of its product: special and elegant fashion garments, the result of artisan production, which always become the protagonists.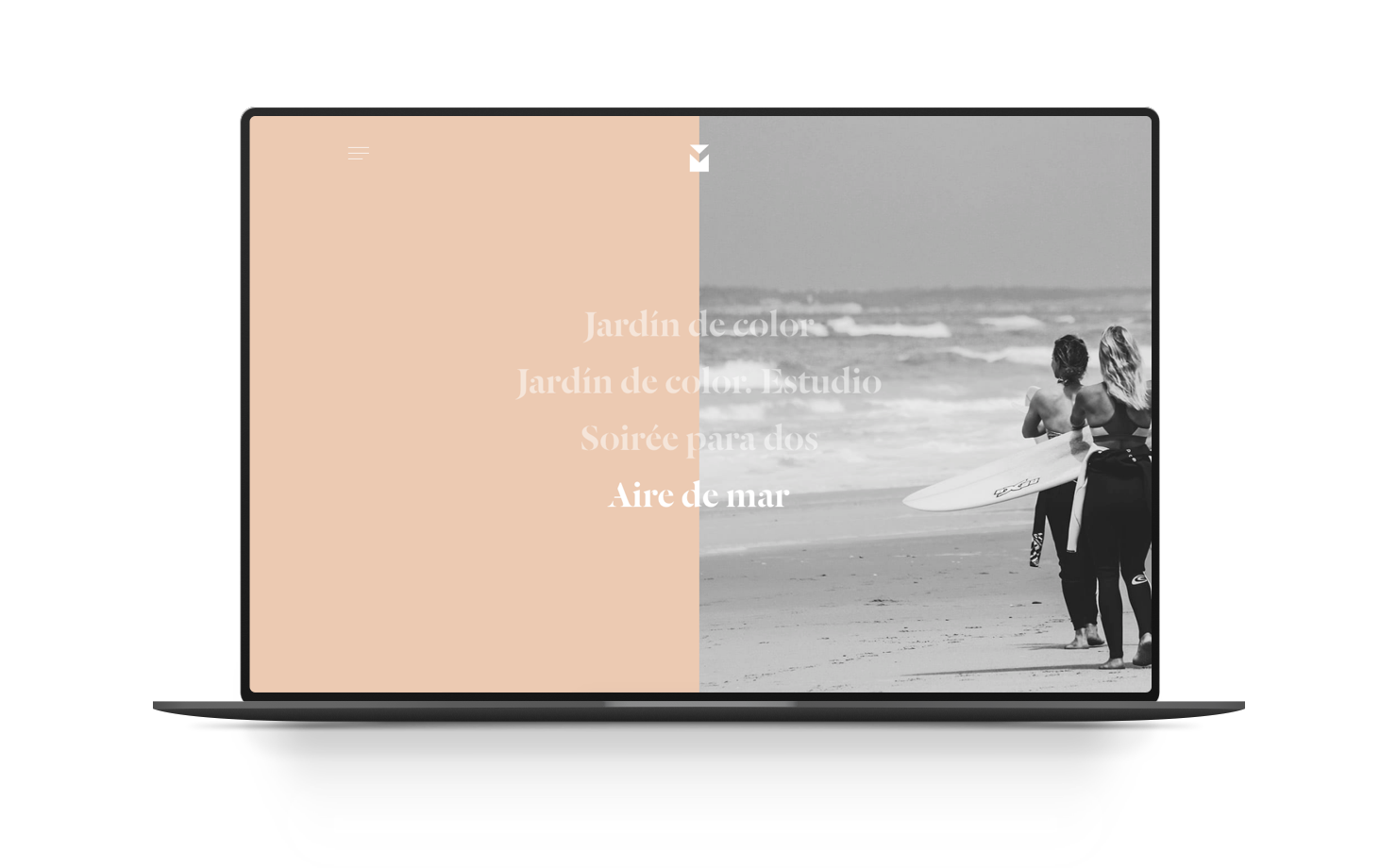 The challenge of this web and e-commerce project was to position Vida y Milagros digital branding in the luxury fashion sector and communicate efficiently and attractively its exclusive products and brand philosophy, and on the other hand to offer a platform for simple, clear and direct online sales.
Photography was a key aspect in such an exclusive fashion web project, and for this we carried out the art direction in the campaign and product photo sessions, carried out in collaboration with the producer WannaFilmmakers specialized in this sector.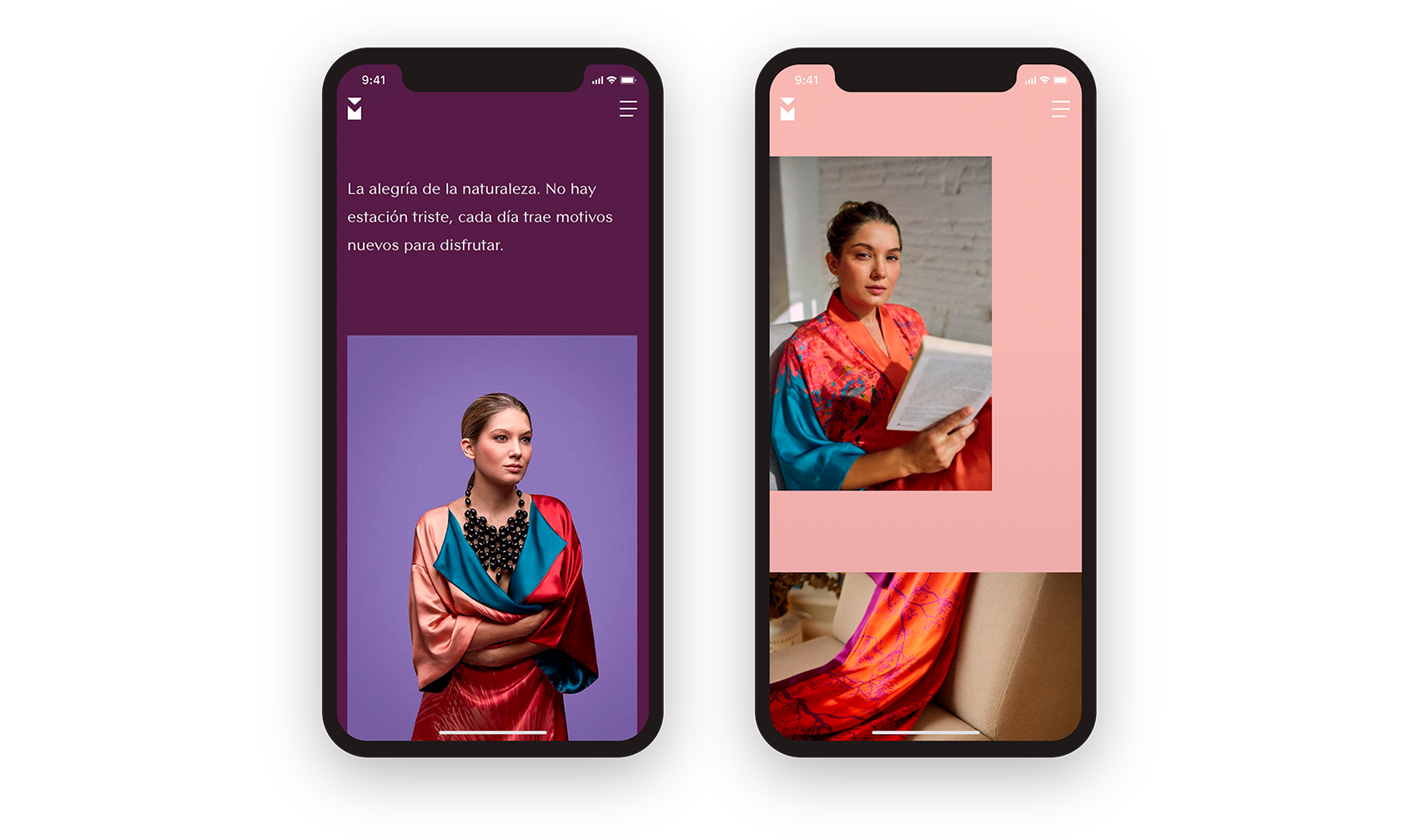 In addition, Vida y Milagros entrusted us with its global online marketing strategy, with specific campaigns for payment and search engine positioning (SEO), notably improving its visibility in search engines and social networks.
Trends, advice and collaborations have their own space on the web, where Vida y Milagros garments such as silk kimonos are the main focus. A product of oriental inspiration and originally as traditional as the kimono, it is transferred to the world of fashion and the latest trends (kimonos for weddings, party kimonos or kimono dresses).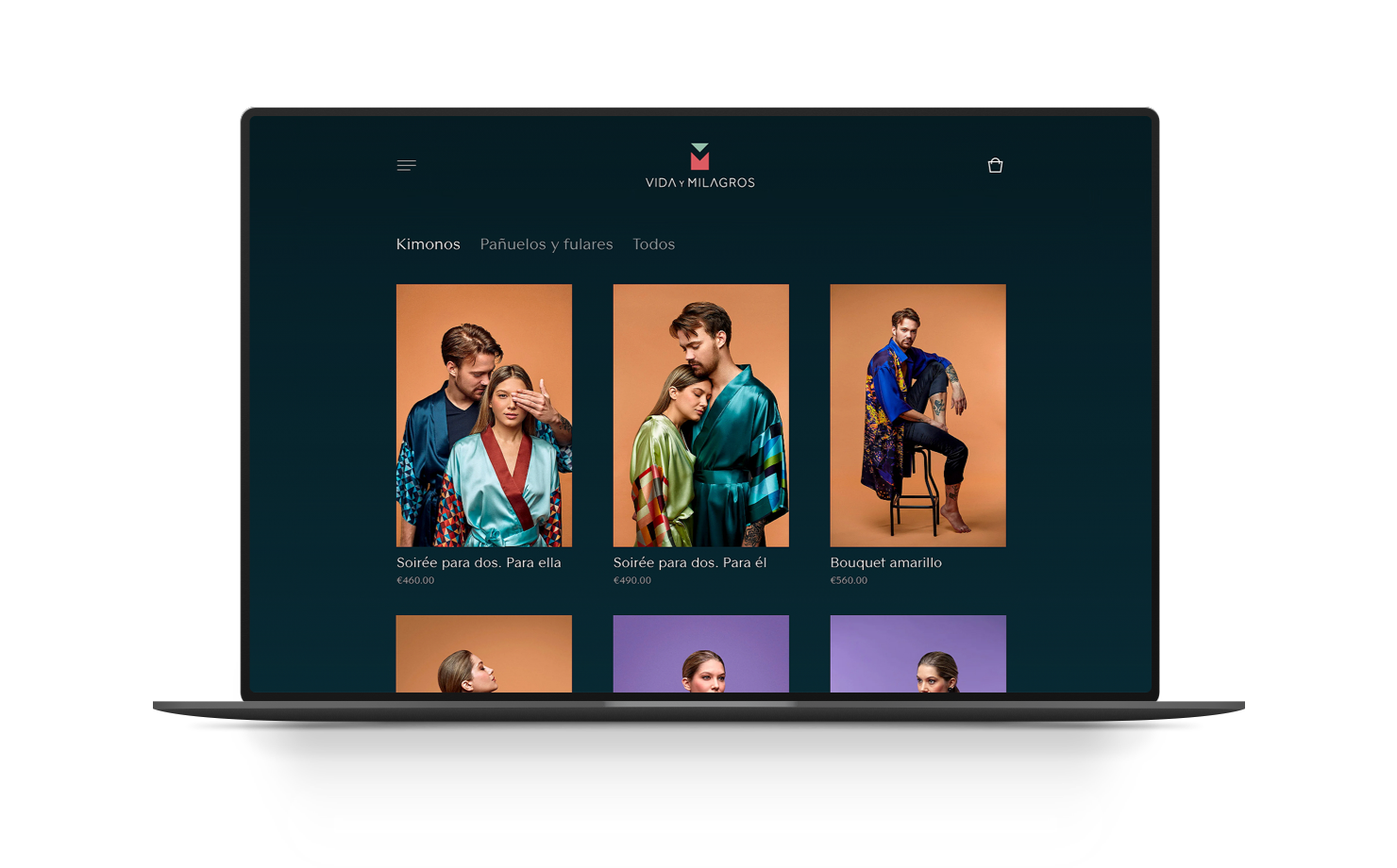 Vida y Milagros is another step in our relationship and experience with fashion brands, as we have previously done with other brands such as Yacaré, Chapeau or Lois Jeans.