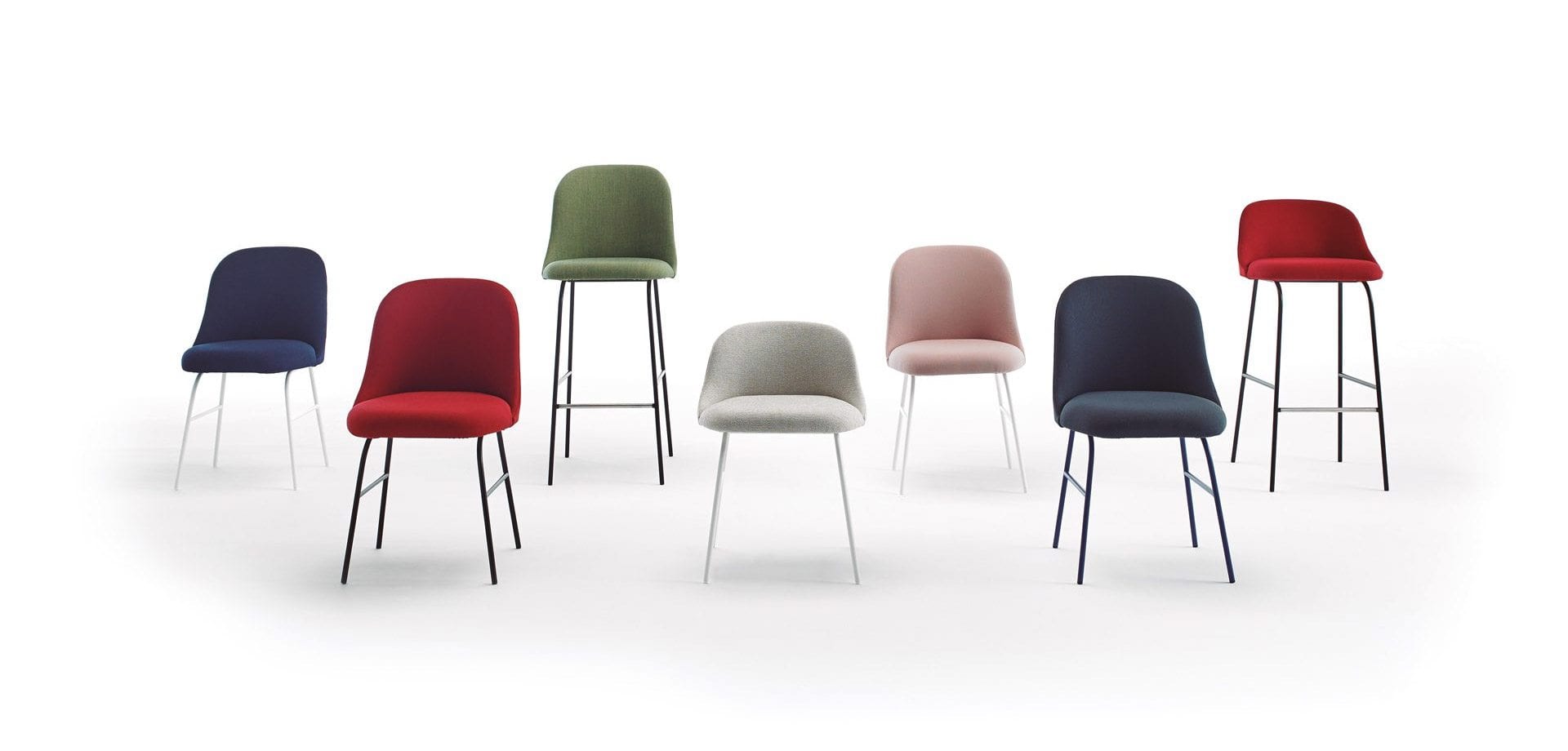 Viccarbe is one of the largest contract furniture design companies. Their products are distinguished by their simplicity and innovative elegance
The challenge was to design a perfect digital environment to convey the values of the brand, emphasize the product and provide a completely satisfactory user and management experience.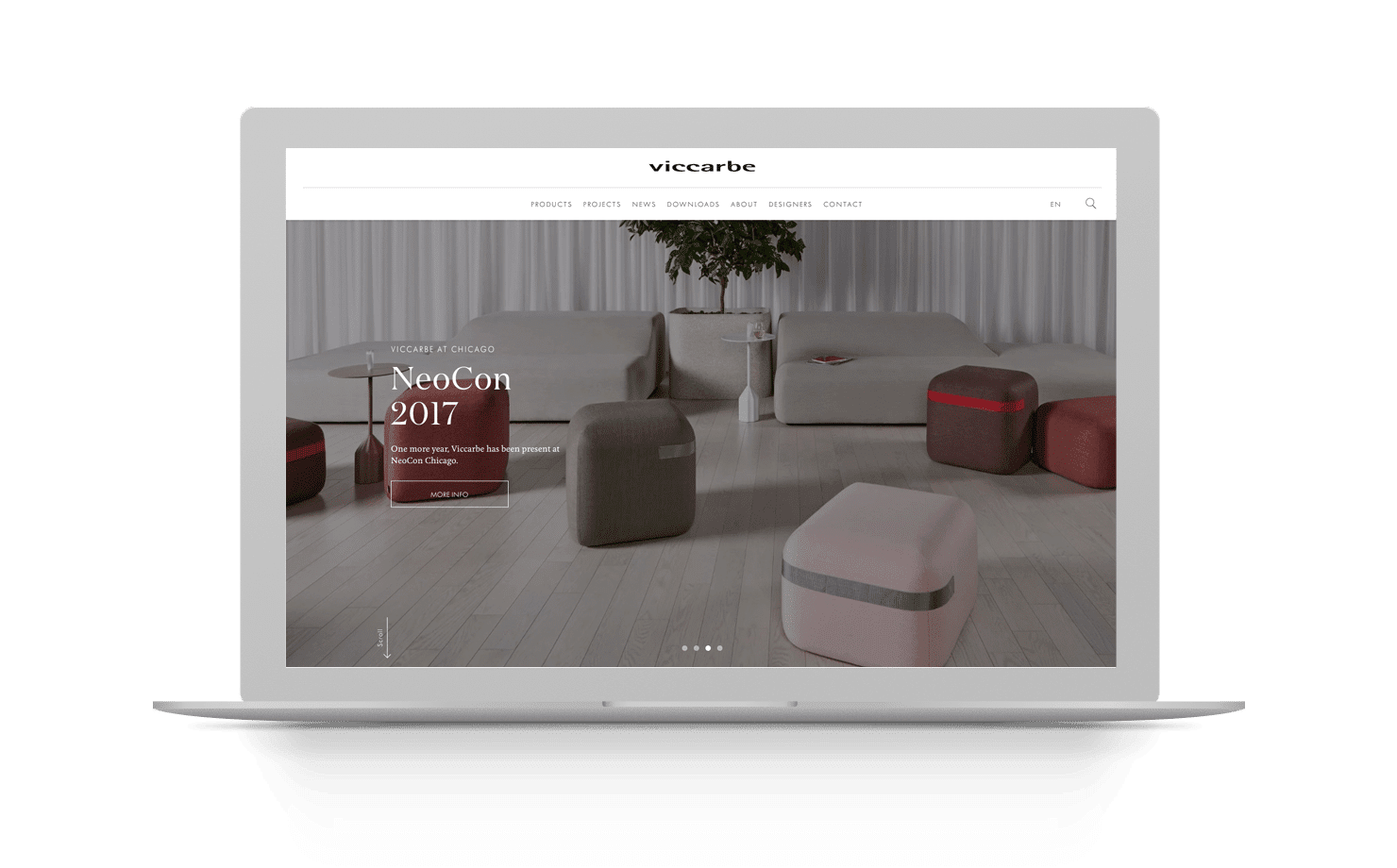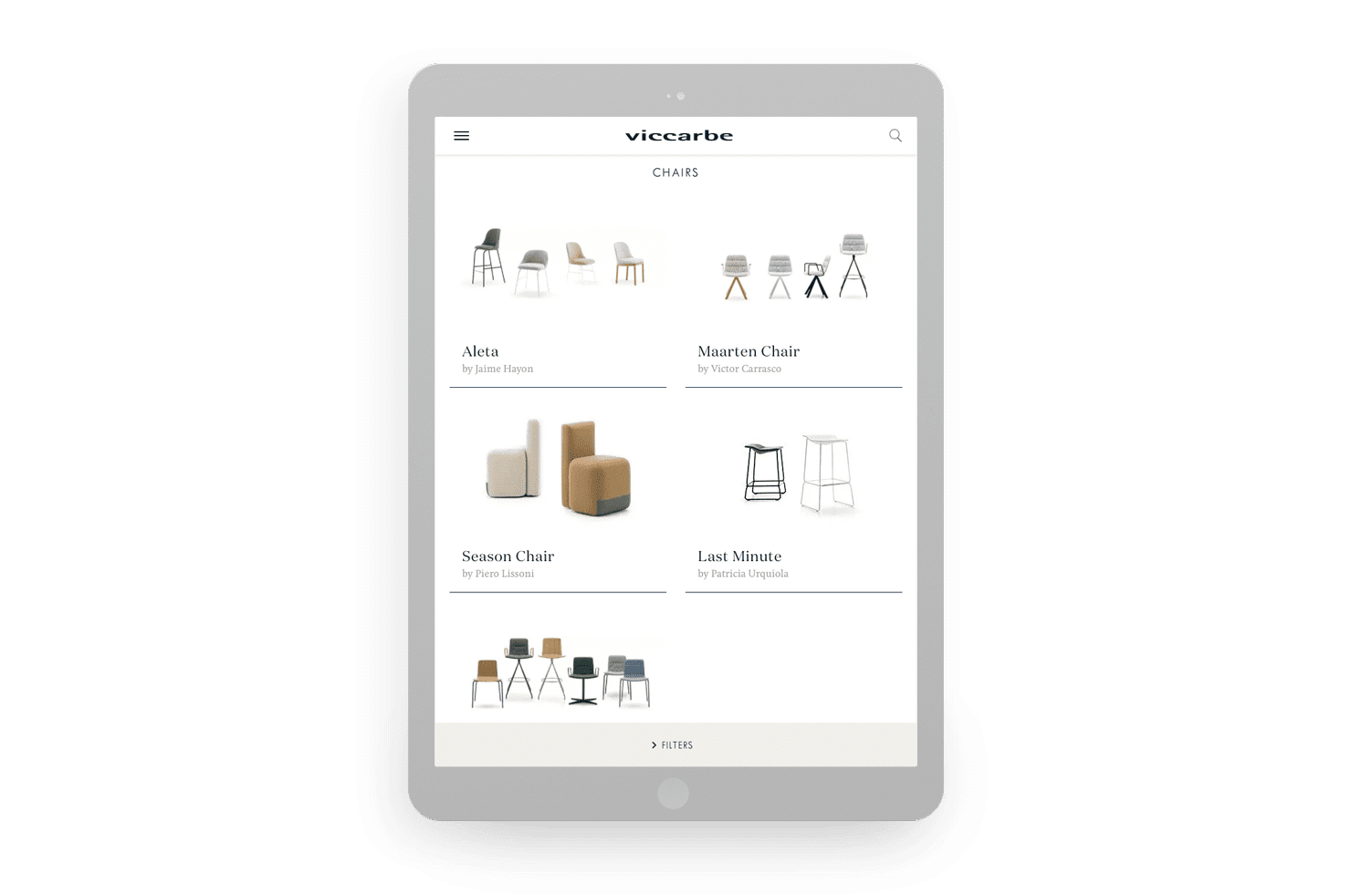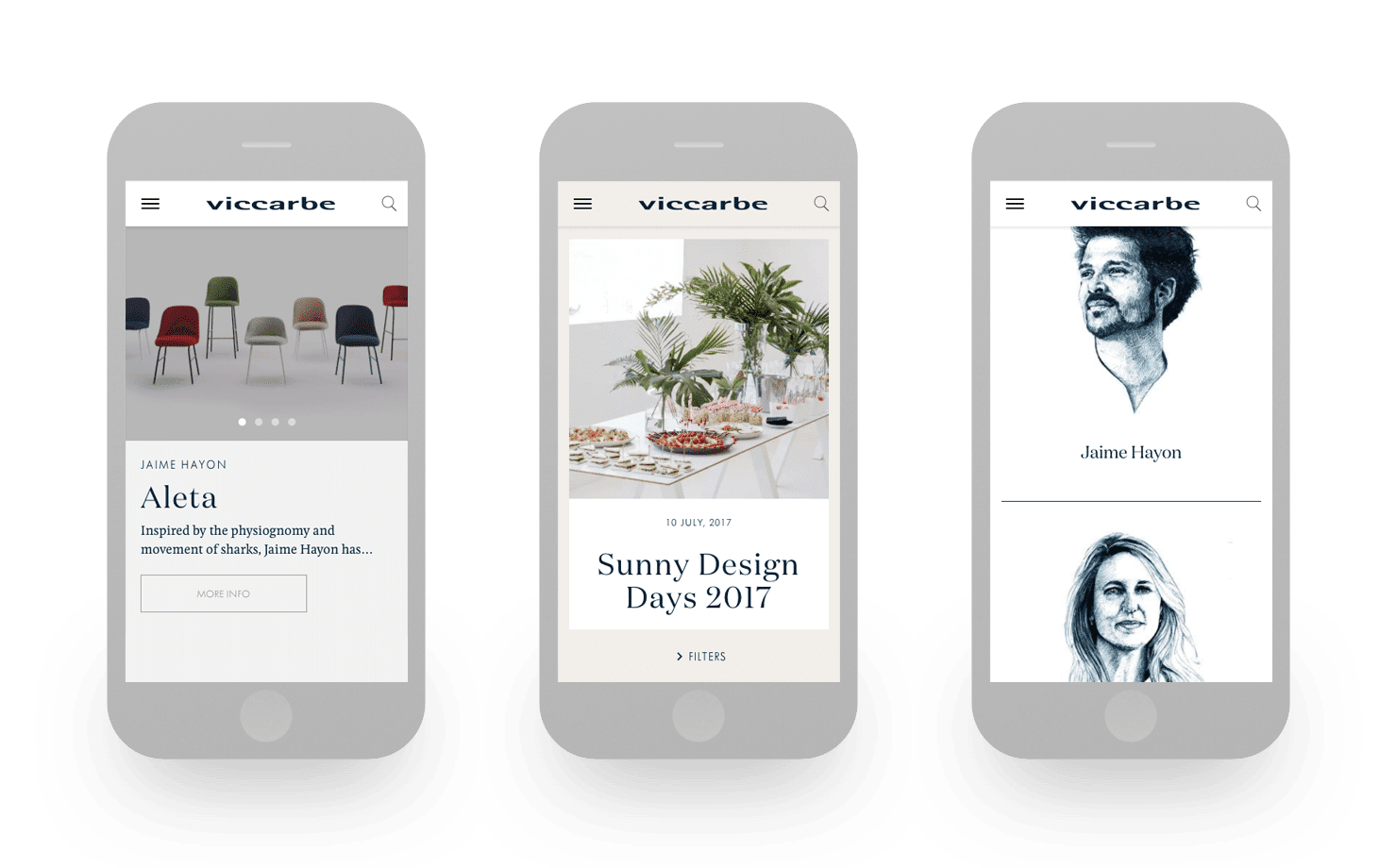 "Minimalist and elegant UX / UI that conveys the values of the brand"
It is very important to play a leading role in Viccarbe designs and projects. A minimalist user interface was created, with extensive use of white space that allows us to frame the photographs of products and projects in a fully balanced environment.
We didn't settle for excellence in design, we had to provide a very simple management panel to make life easier for the Marketing department.
"A satisfactory responsive UX/UI, transferring the personality of the project to any device"
In this project we have develop a user experience with a direct thought on the behavior of users, Improving the way in which each product is presented, introducing a system to access documentation and files based on user roles, so that each professional can only access what he needs.
Regarding responsive version we moved the design concepts and the user experience to have the same level of sophistication as in desktop.
The user experience studied on similar pages served us to anticipating people's behavior to provide content and navigation options in an intuitive way, Easing the access to the content offered by Viccarbe.