The "IDH" was born in March 2005 as multidisciplinary research center of human rights.
2018 marks the 70th anniversary of the signing of the Human Rights. We have created all the IDH branding. The logo, style guides and media and digital applications.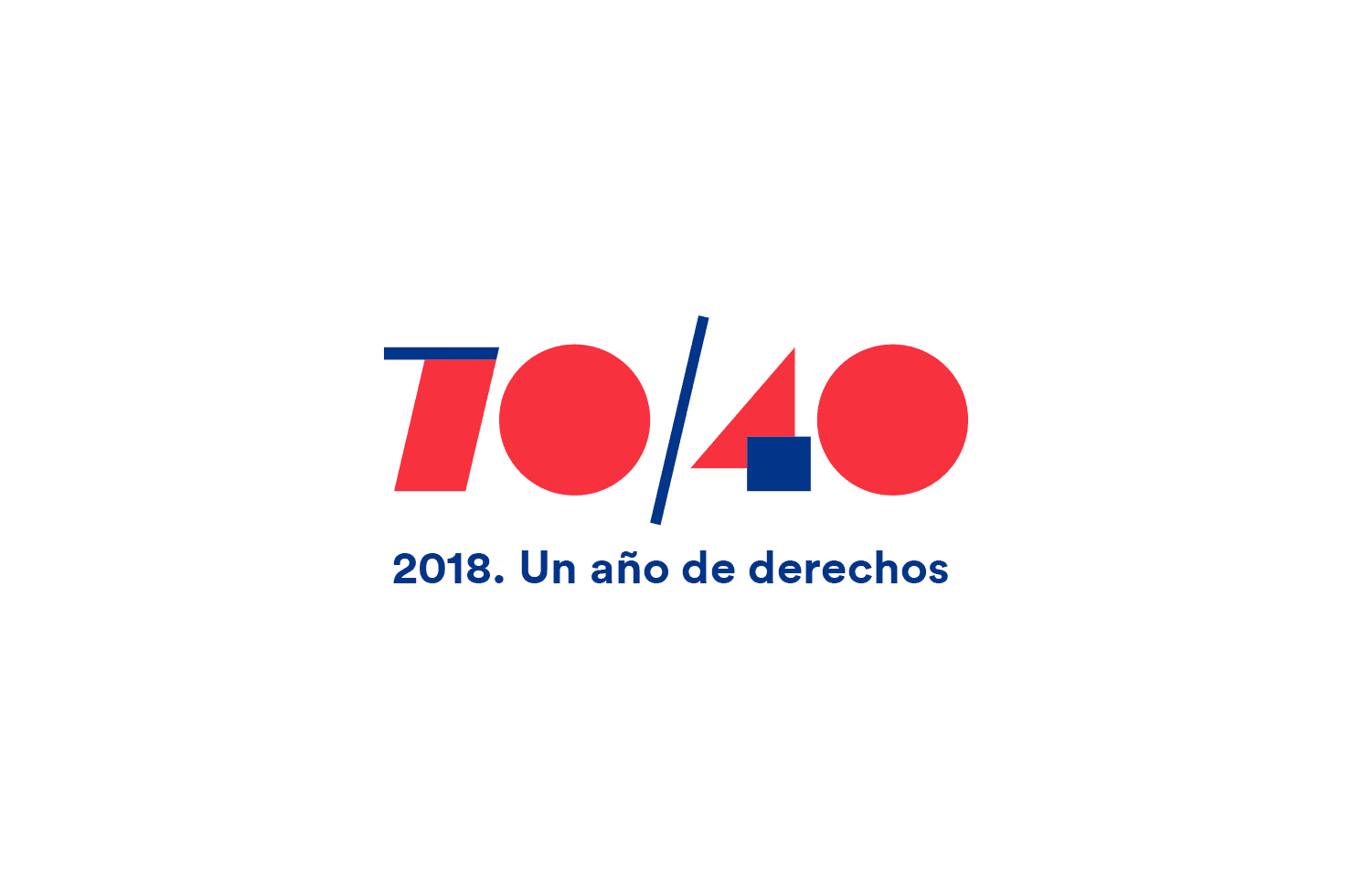 A brand for the human rights
The goal was create an homogeneous brand for all acts and communications of the IDH. This brand perfectly integrates with the design of the overall identity we had already done when this institution was created.
Our inspiration for this brand was the declaration of human rights. We created a dtrcktly typographic logo to emphasize the importance of the 70 human rights declaration and also the 40 years of democracy in Spain anniversaries.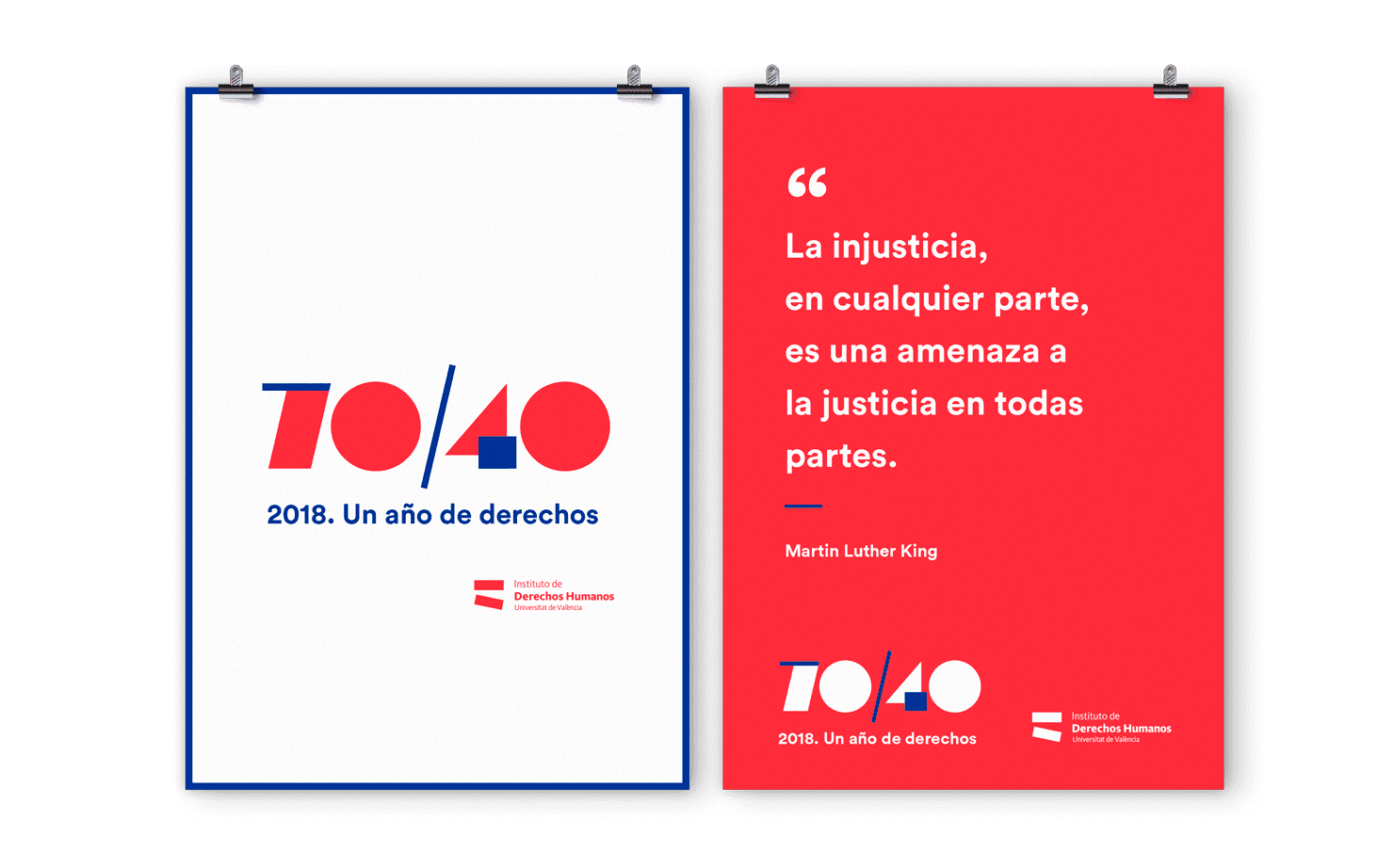 "Branding for the human dignity #StandUp4HumanRights."
This logo will be used throughout all officials communications of the IDH, and in signage, merchandising, conferences, press releases and digital applications in order to give the broader dissenination of the anniversary of the universal declaration of human rights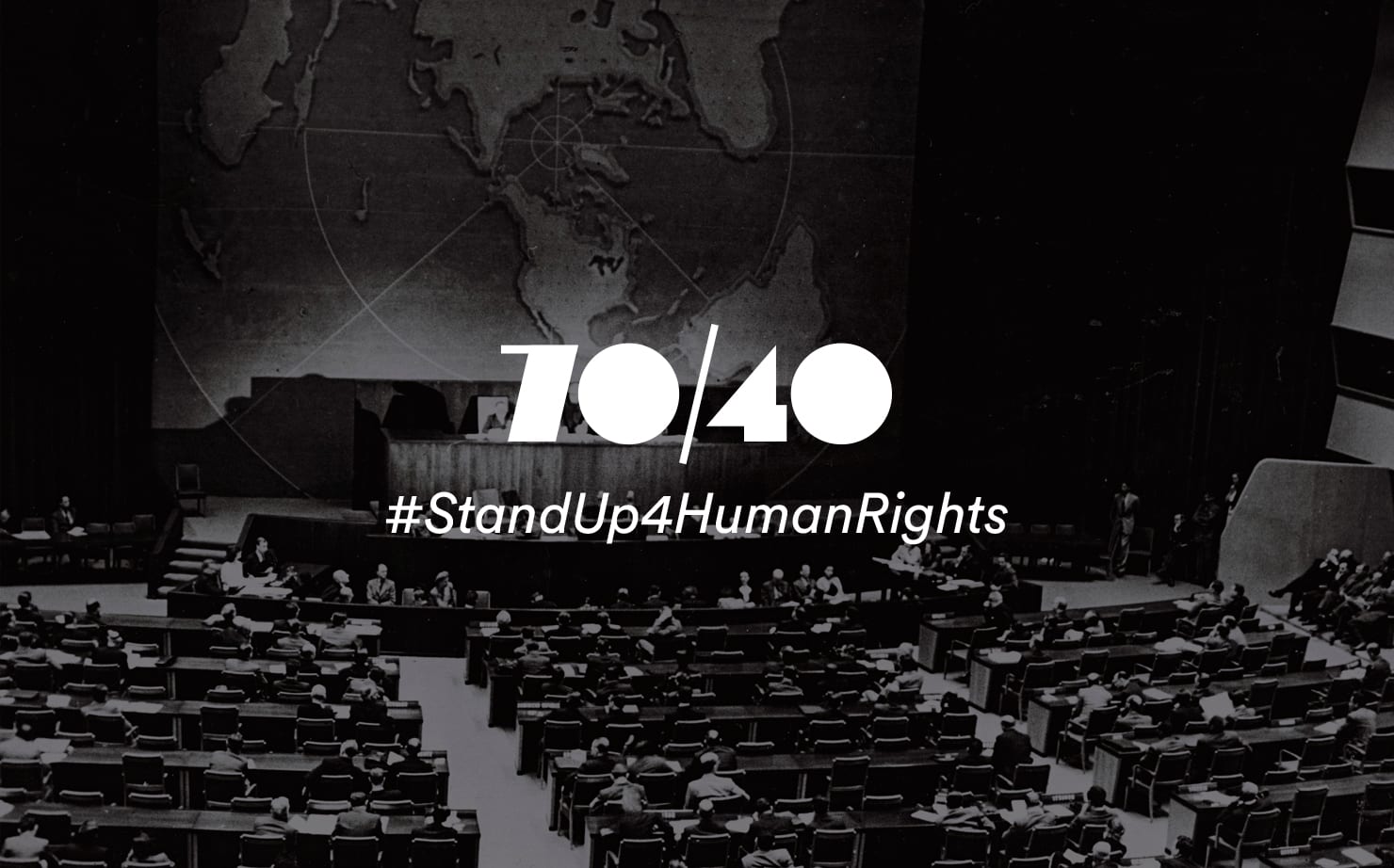 Process
We create an easily recognizable logo and perfect to be reproduced in any physical and digital format. We knew that throughout 2018 the brand will be the focus of most of congress events, courses, communications and campaigns.
The logo is also designed to work in small formats and even a single monochrome ink. The logo is built on an elemental typography based on geometric shapes and flat colors inspired by Russian Constructivism.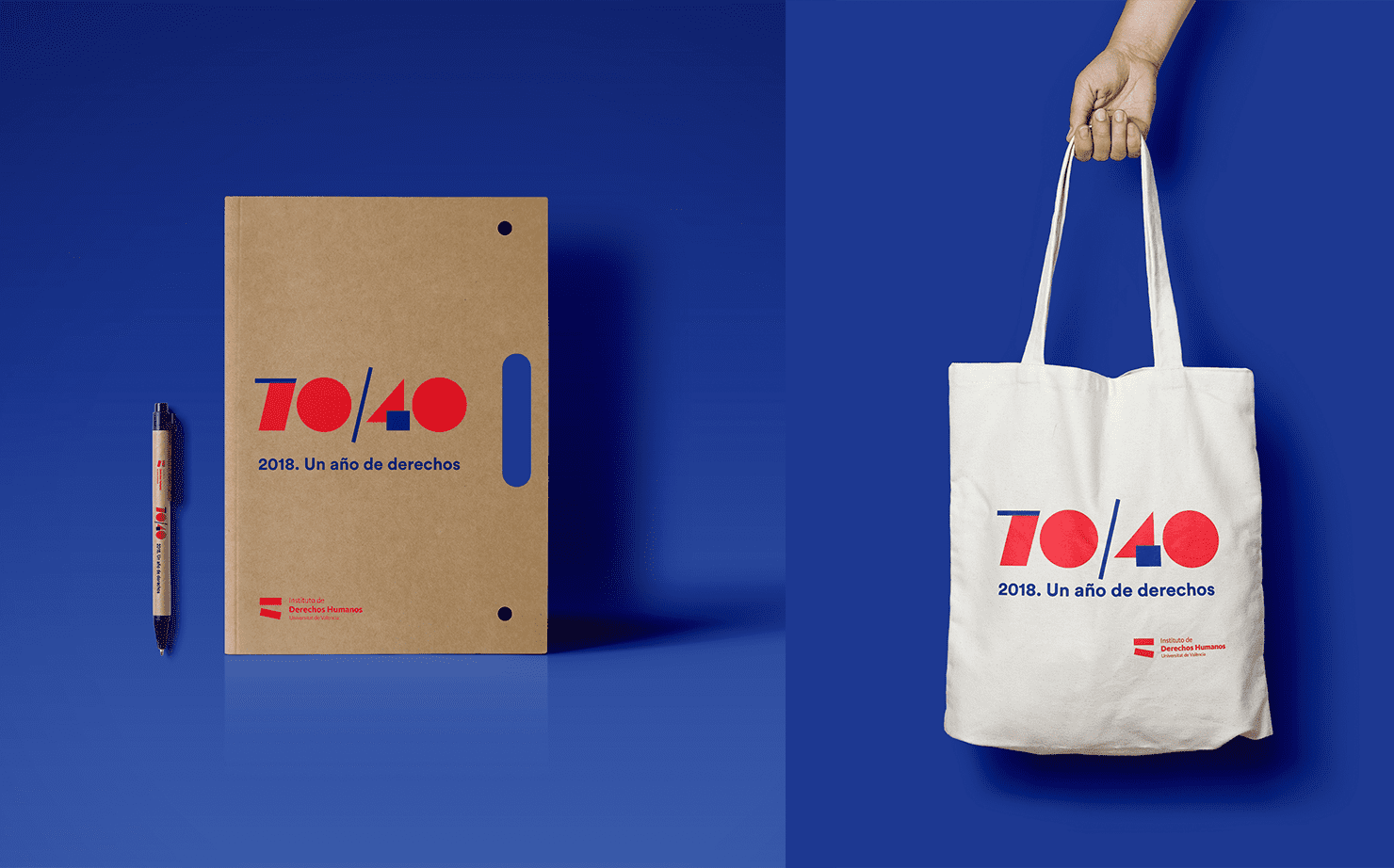 Result
The logo is being the center of the IDH communications during 2018. The logo is perfectly reproducible in any size.