What is the value of design in a company? How can we measure it? And put it in value? Is design important in a startup? These and many other questions arose in the dynamic organized by Nectar and Mr. Jeff in which about 60 people debated about the importance of design and the importance of putting it into value to convey its efficiency.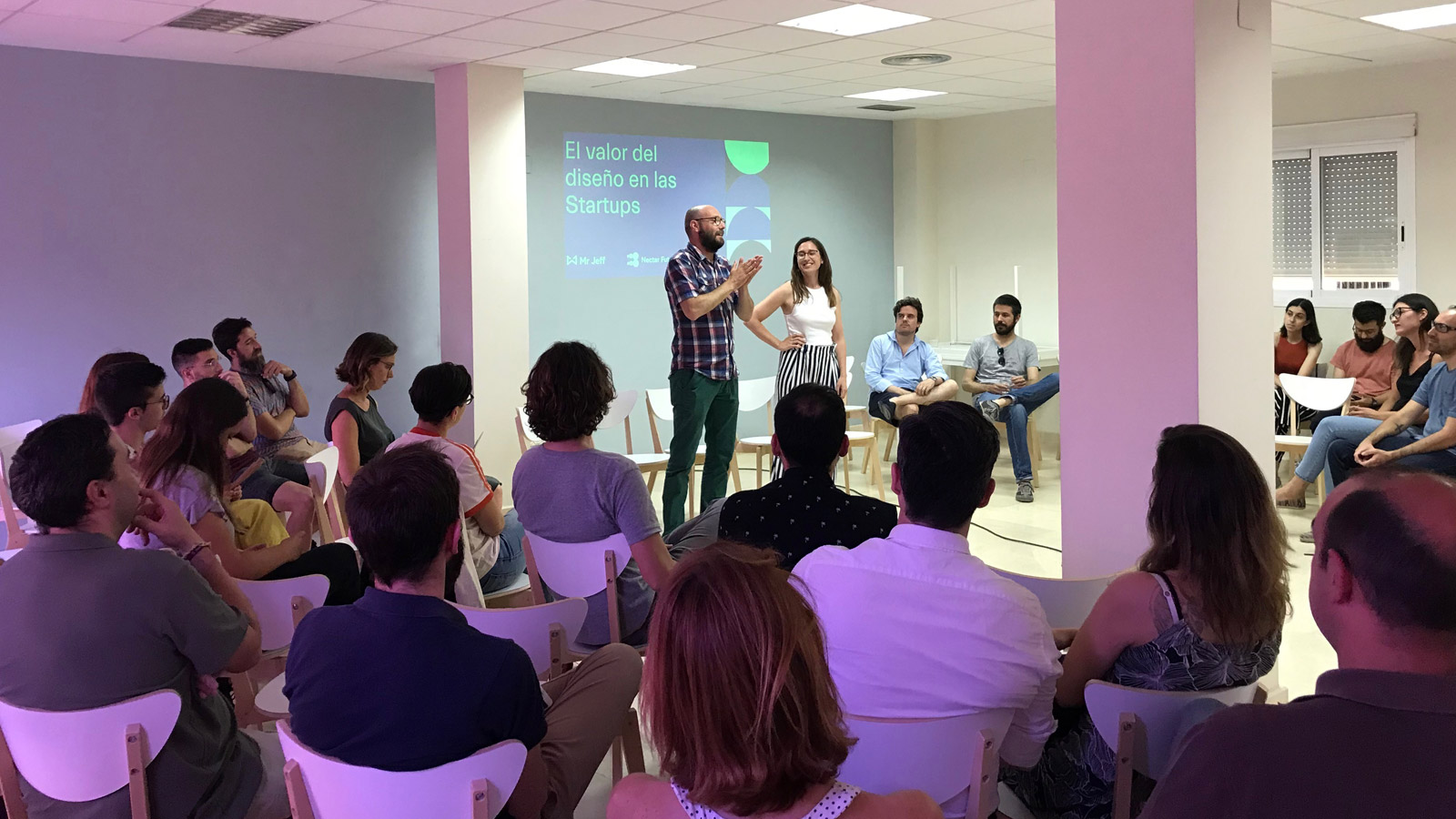 Through a Fishbowl – a space in which four people debate alternately with five chairs and anyone in the audience can come out and contribute their ideas – the meeting gave rise to great reflections on design. People from very different backgrounds talked about its importance, both in startups and in more traditional companies. A design that is applied from the beginning, in a transversal way, with internal and external designers who help the company to innovate and continue to improve.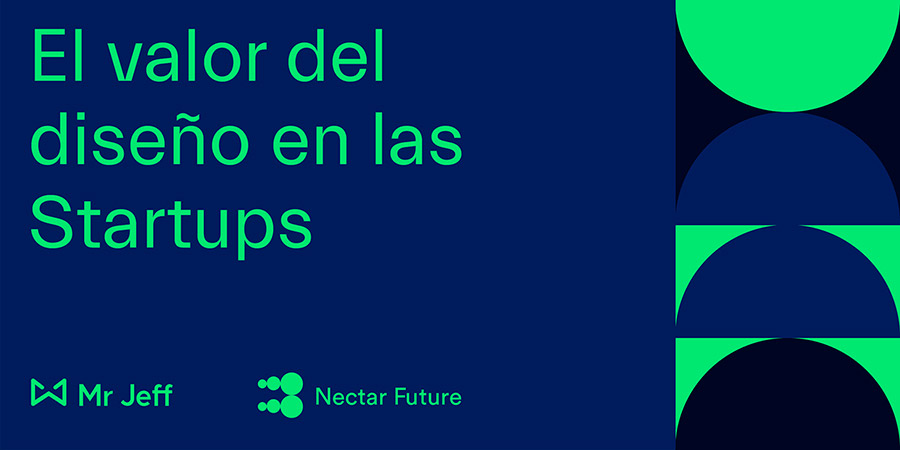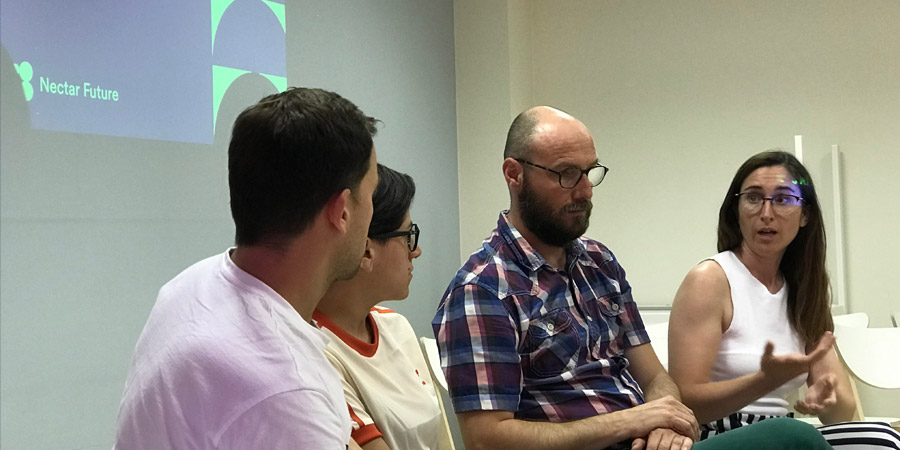 How do we convince an entrepreneur that design adds value? Javier La Casta launched this first question to which, by common consensus, it was answered with numbers. "Design is a tool capable of generating conversion, of creating objective indicators that show that it generates wealth, with real information about its application," explained the designer. "We should be able to count it and show it as a tool to value our work," he concluded. For Marta Solsona, Mr. Jeff's product designer, "this data would give us the possibility of convincing the company management to continue investing in design and support related decisions," he said.
Soon after, the debate turned to the ideal moment when a company should hire a designer. The general opinion was that from the beginning, to add value from the product, from the communication, from the image. Design is not a matter of a single department, it has to be transversal and be part of all the company's decisions.
"The best thing about incorporating a designer into the company from the first decisions is that you avoid problems. The design also gives you differentiation, reflection and an improvement of the user experience, communication and processes. As long as it is a good design", stressed Ray, Mr. Jeff's product design.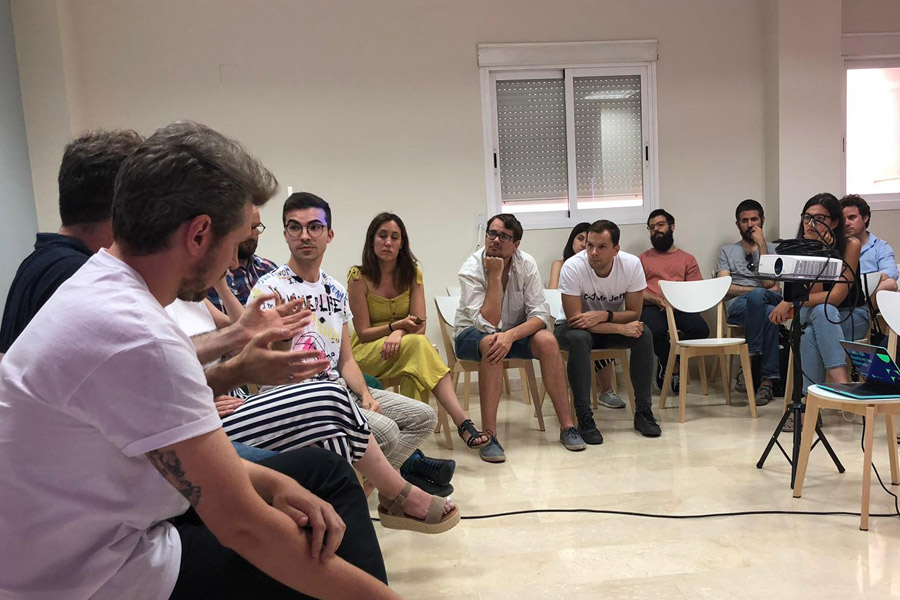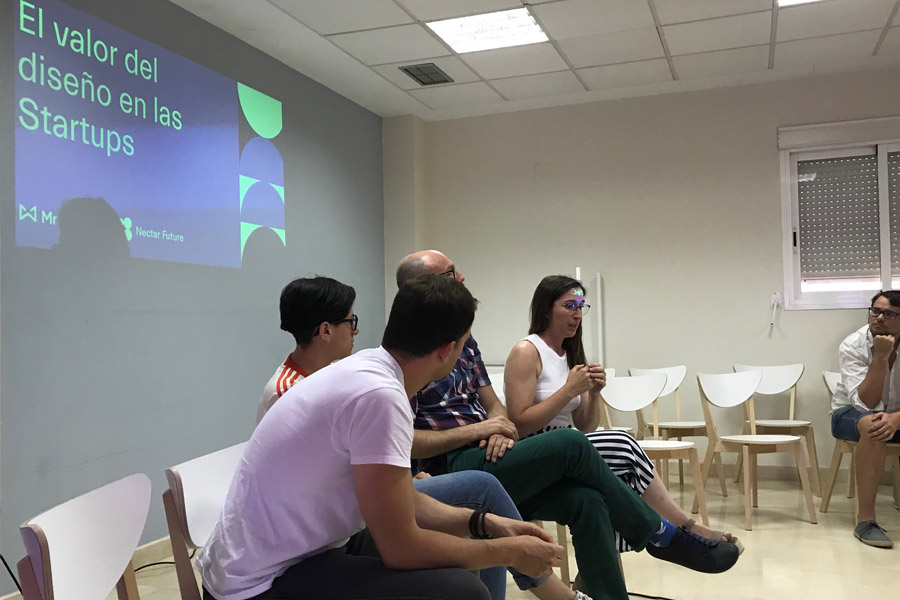 And how to talk about design to a traditional company? That was another question of the afternoon. "It is very complicated, although the design is, without a doubt, differentiation. It is a way of forcing oneself to reinvent processes and routines that in many cases are too entrenched in traditional companies. Betting on design means rejuvenating, forcing oneself to be better, to communicate better, to work better, to investigate, to have the opinion of third parties who, from outside the company, provide a new vision. Businesses tend to settle on profits. Design is the way to reconvert and to renew oneself ", they pointed out in a four-voice debate.
The importance of working with experts in product development at an industrial level was a brushstroke added by designer Marcelo Alegre, from Alegre Design: "Design from the beginning makes it easier to solve long-term problems. There are many companies that generate prototypes, product ideas, a great web experience and brilliant communication but, when the time comes, they cannot sell it because they do not know how to develop it industrially. That is why it is essential to work with designers from the beginning ", he stated.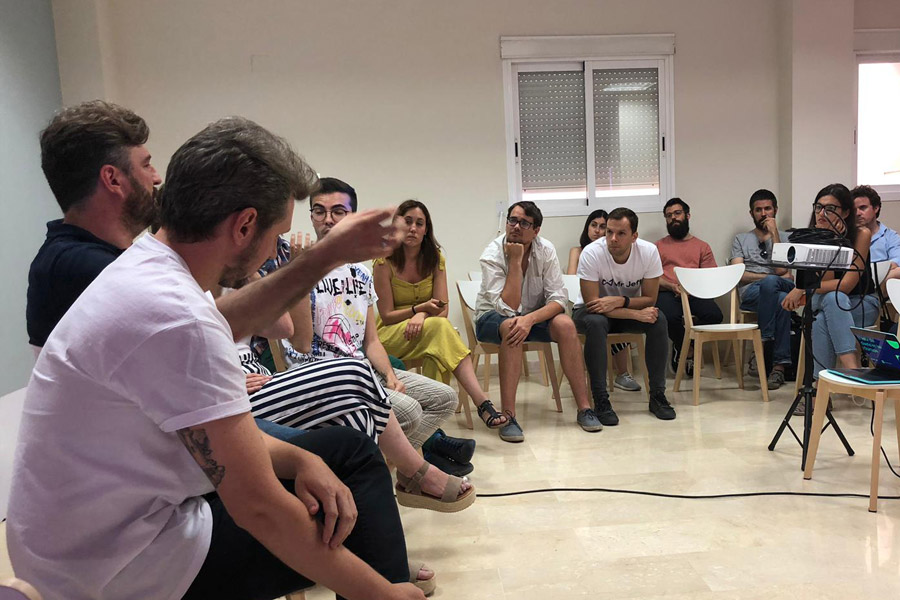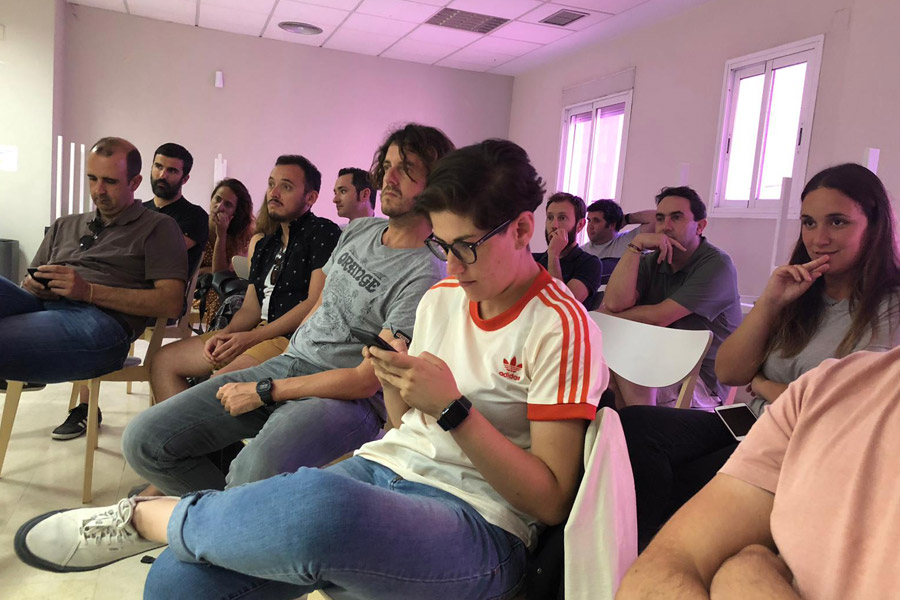 To make companies aware of the importance of design, as has happened with other sectors such as innovation and advertising, the important thing is to generate their own discourse. For the designer, Jesús Gallent, "we must learn to count the value of the design of our work. We don't have a speech. We don't know everything but we think we do. We have to delegate and build a team to solve problems. And when the results are evident and communicable, they must be transmitted from objectivity ", added the designer.
Finally, and as a final conclusion, the importance of design was discussed as a direct response to the needs of the user, to the resolution of their problems and expectations. Knowing where you are going and who your receiver is is a crucial reflection to make a good design, thus meeting user expectations in all fields", said Nieves Contreras, head of product development at Lladró.