Due to the Covid19 health crisis that we are suffering, it's a fact that the world and the way of working has changed. The quarantine has taken many people by surprise, who have had to rebuild their lives as well as possible, trying to adapt to this new reality.
Education has been one of the sectors most affected by Covid19, and confinement has been a challenge for schools and teachers. To alleviate the effects that this crisis is generating, the Generalitat Valenciana from the Ministry of Education entrusted Nectar Estudio with the commission for the design and development of Rebost Digital (ReDi), a collaborative web portal and educational repository, which has all kinds of educational resources for both teachers and students.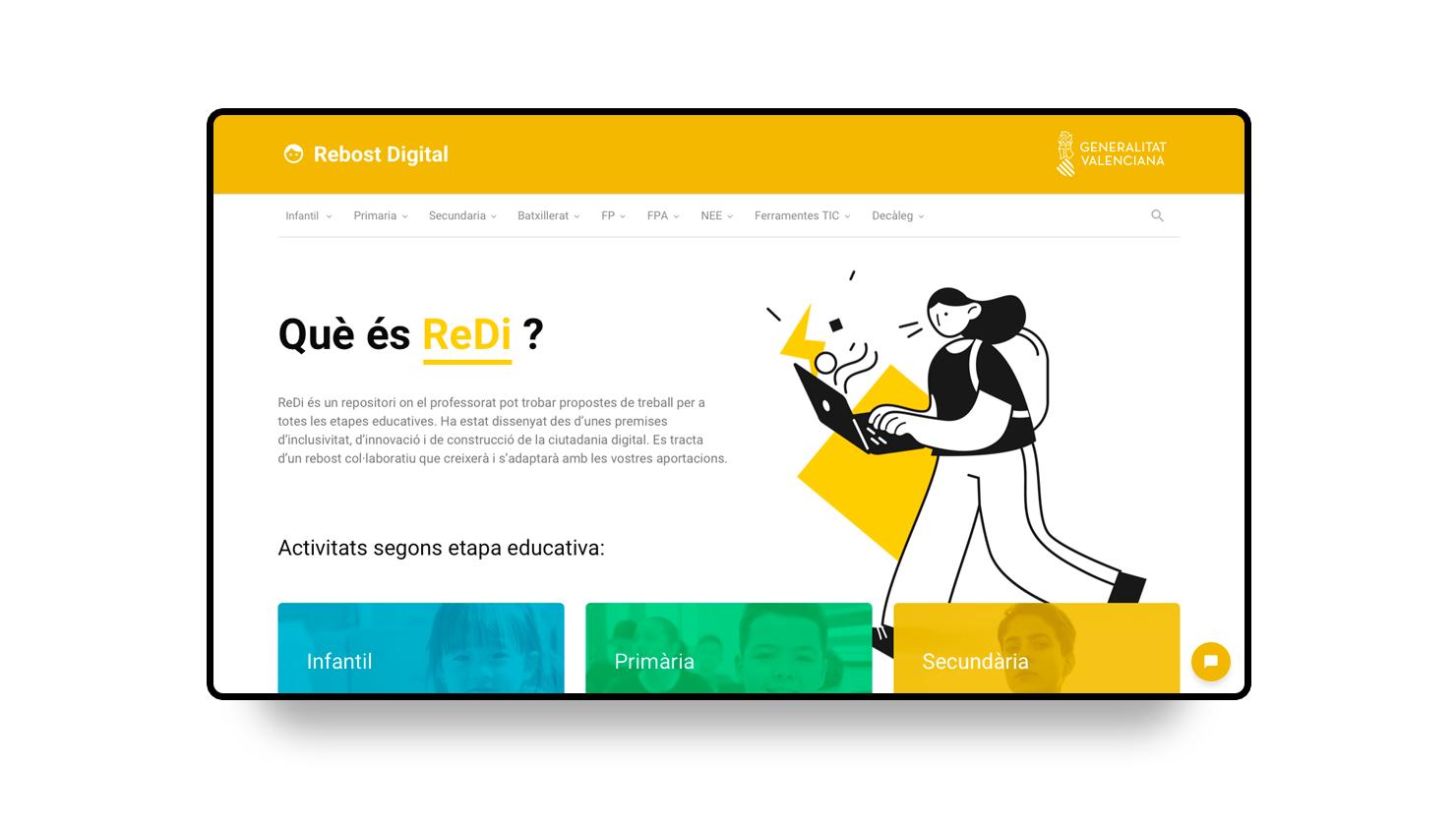 Our experience of more than 15 years in the sector has given us the possibility to tackle this web platform urgently, as well as our specialty in digital products, UX UI design, web and strategy and branding services. The project has been a success and we achieved it in record time, having the platform up and running in less than a week. All this work has been carried out together with the professionals of the Generalitat, with whom we have been side by side at all times, when talking about the details of the platform, everything related to distance education and of course, the content of it. In conclusion, we are very satisfied with the work tandem between the Generalitat Valenciana and Nectar.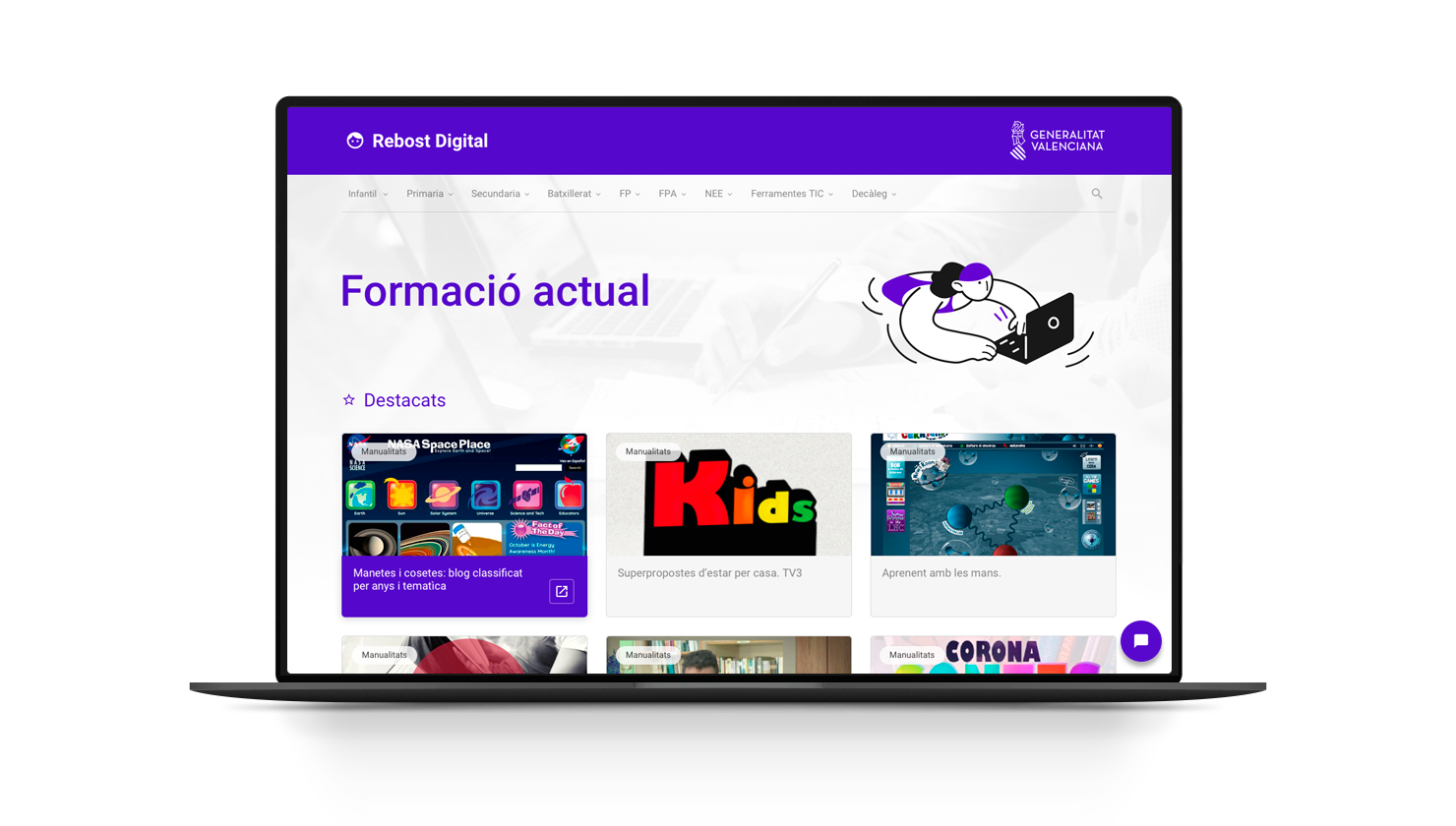 The best way to study from home
The Generalitat Valenciana launched the platform with great success, but the tool really does not stop there. This is because it's an open project, a live project that will grow based on more resources and suggested content, thereby improving its usefulness. Currently, the repository has a total of 572 resources and digital tools, which facilitate the task of distance education for teachers due to the current situation of suspension of activity in educational centers. These resources are of great importance, because these teachers have to face a situation for which they had not been prepared before, distance education.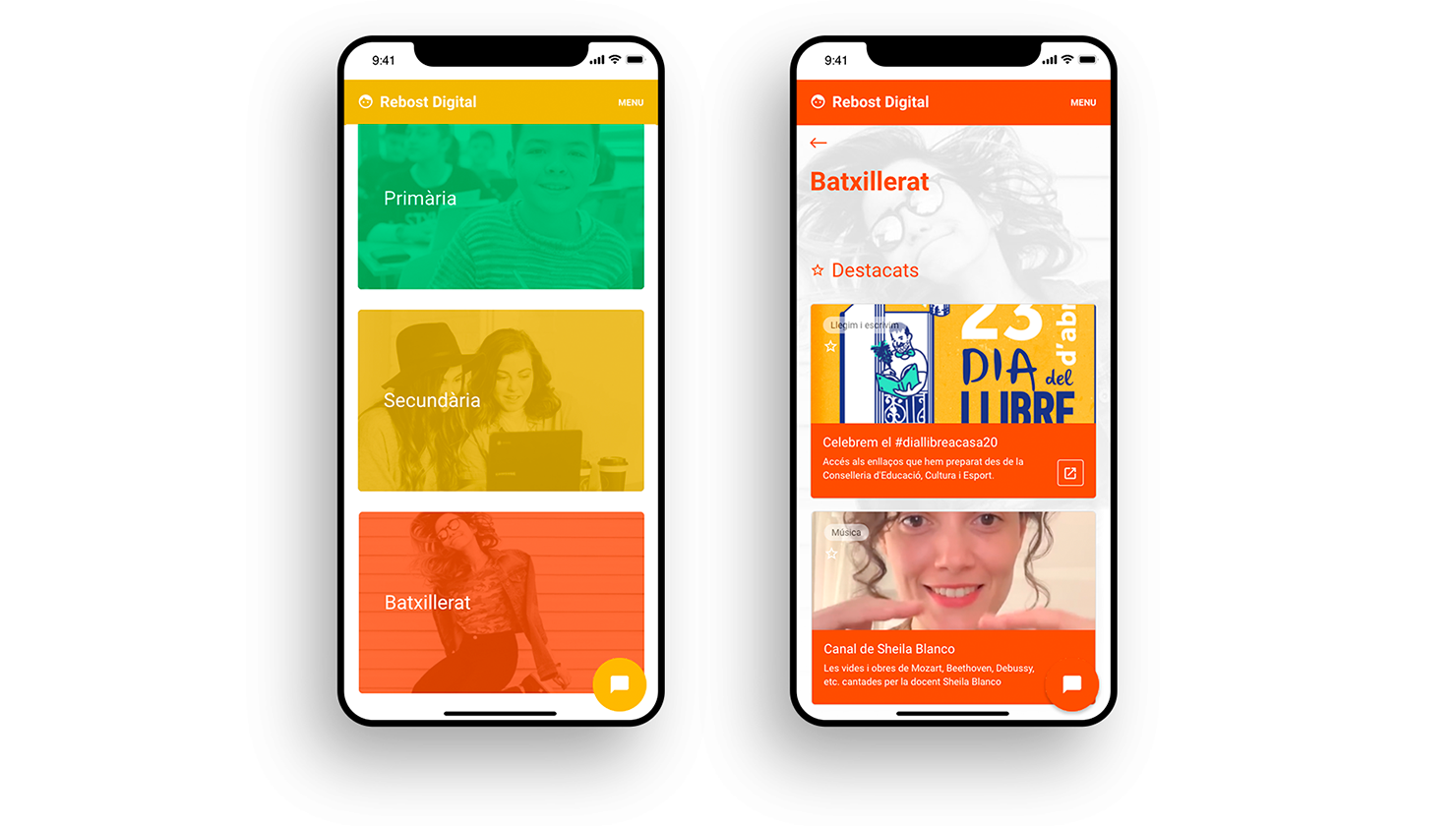 The project has been received in a very positive way and, since its publication on March 24, it has had more than 100,000 visits, obtaining a peak of more than 25,000 visits on the day of its launch. All this has much more value, if we consider that the duration of the sessions on the web was a fairly considerable average. With these data, the great success in carrying out this digital product, which has become a success, is demonstrated.