Once again Nectar launches into the development of a 100% digital business. This time we launched a home manicure service focused on nail care. At Nectar we have extensive experience in the development of digital products and that's why our pulse does not shake when investing in design, technologies and disruptive businesses. We are currently accelerating and developing a very ambitious project called Parlors, it is currently in the seed phase and little by little we will iterate, validate the model and improve services.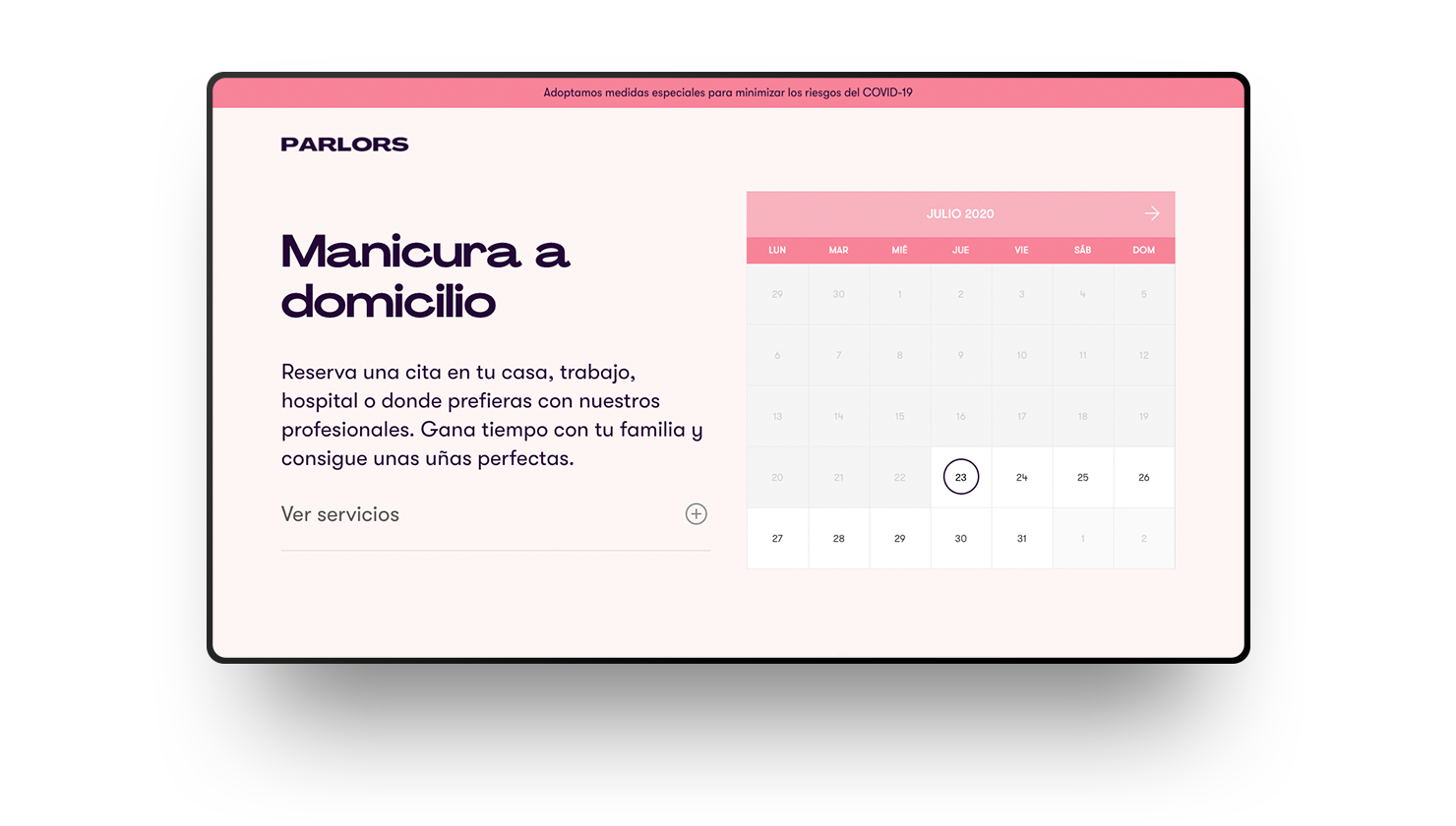 What is Parlors?
Parlors is a home manicure and pedicure service, aesthetics and perfect nails, comfortably from your own home beauty salon, with certified aesthetics and beauty professionals.
We focus on what others don't: your health and your happiness.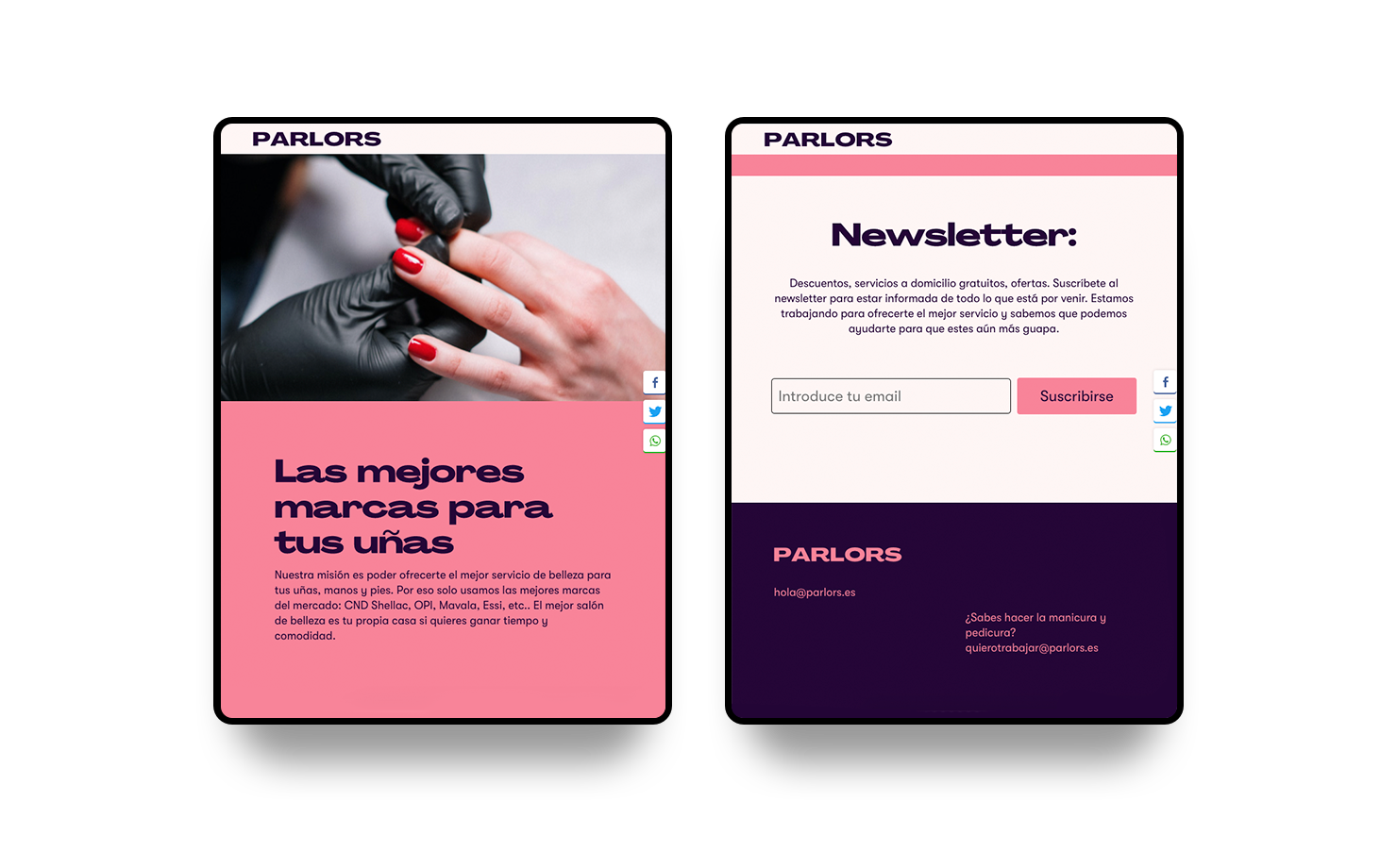 Parlors uses hospital grade sanitary methods, including sterilizing all metal tools used in services and offering customers the option of taking all single-use tools home.
Our mission is to offer the best beauty service for nails, hands and feet. That's why we only use the best brands on the market: CND Shellac, OPI, Mavala, Essie, etc. The best beauty salon is your own home. With our service you save time and comfort.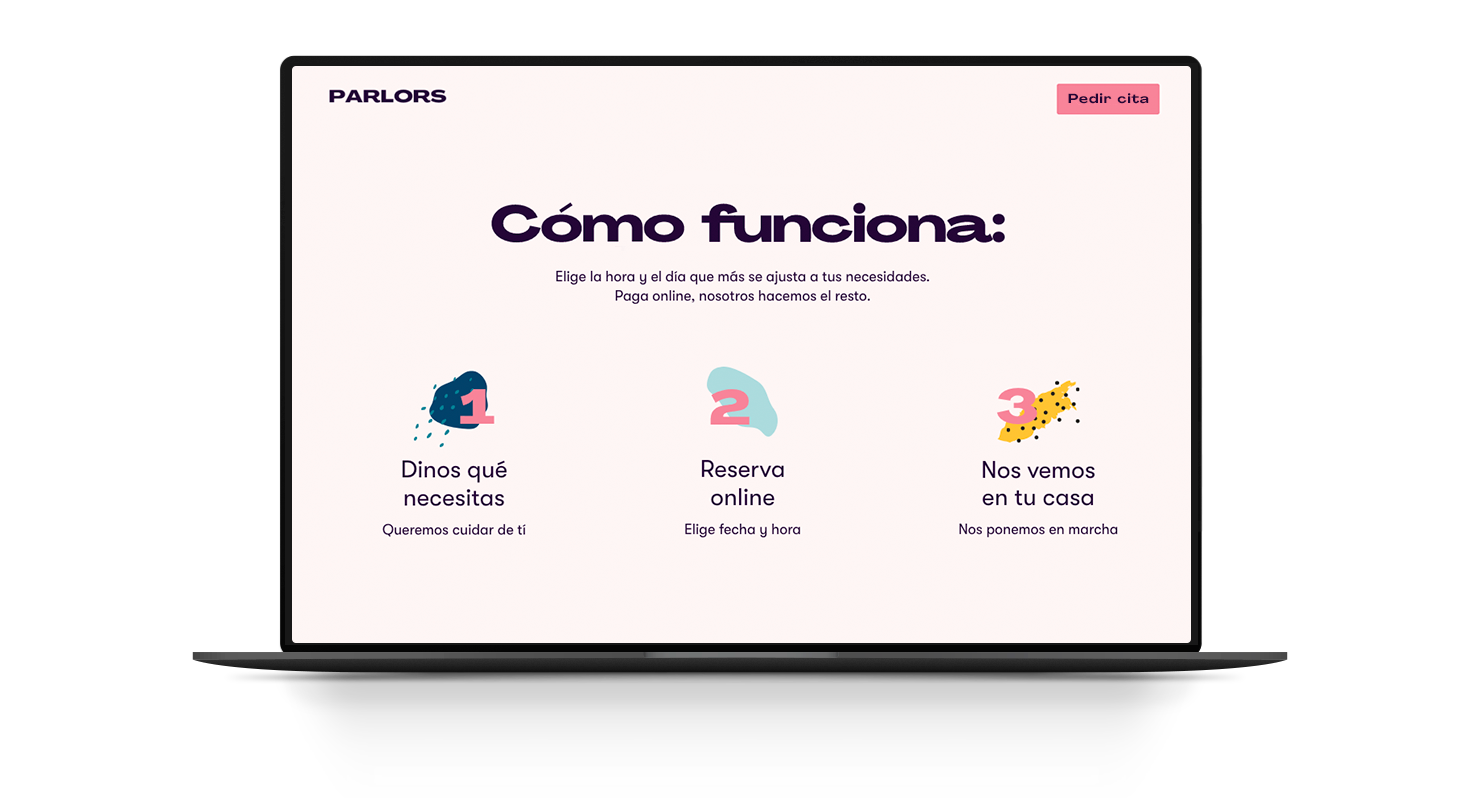 Design, a key differentiation tool
From Nectar we are taking care of the design of the entire business. One of our main tools to achieve and create quality products is to use design in its broadest sense, to generate experiences and high-impact products. With Parlors we have created a simple but contemporary brand that approaches users in a friendly and effective way.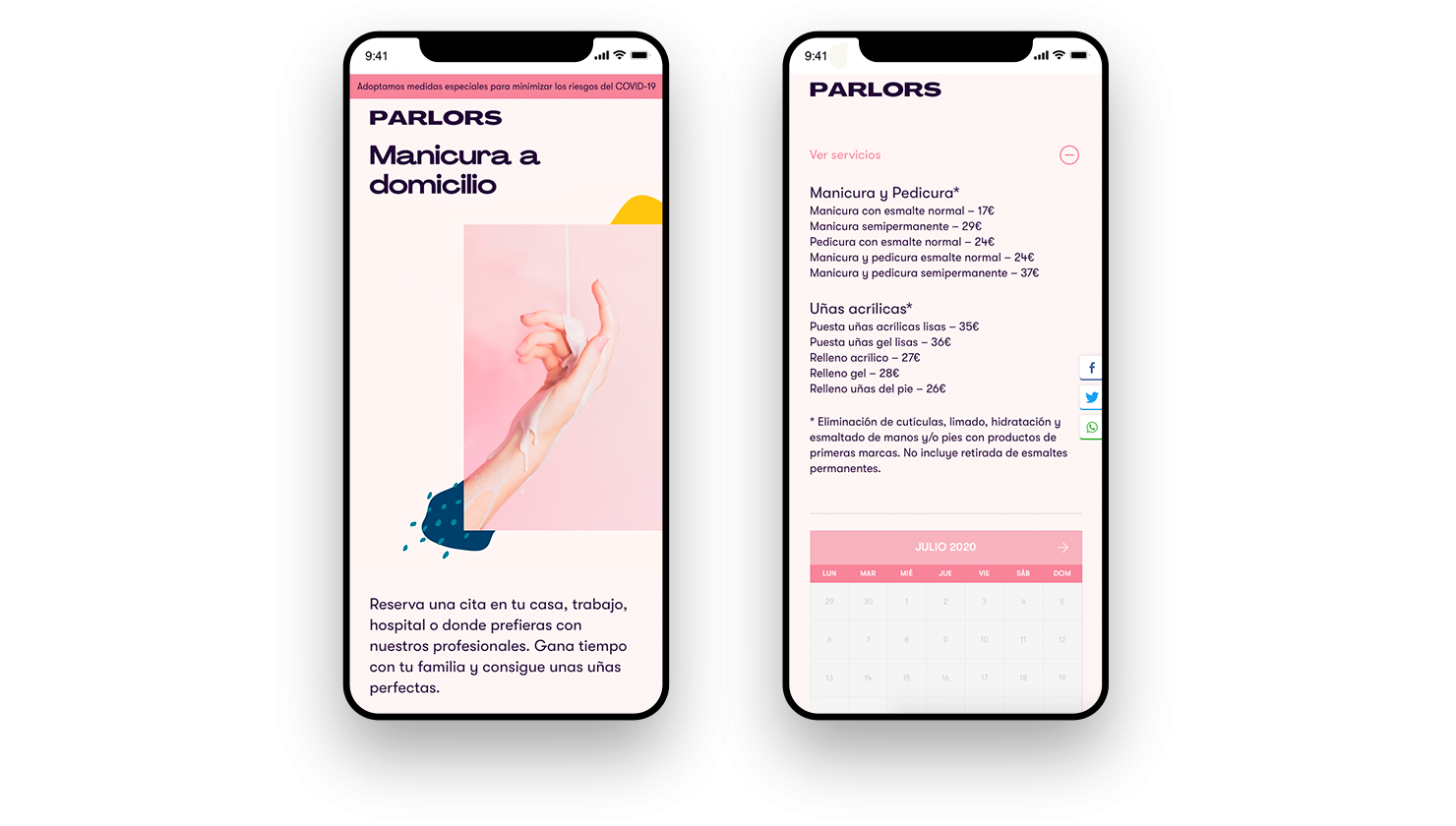 We are currently designing the digital product and we have published a landing page that allows us to interact with our universe, clients and future workers. All this in order to generate a greater understanding of the needs of the users so that in the very near future launch the full service 100% functional and adapted to the real needs of our clients. With a clear objective of bringing aesthetics and health closer to all homes and changing the way of consuming this type of services, this is how Parlors was born.
Stay tuned because Parlors.es will give a lot to talk about.