Agribio Terra Organic works with a beautiful purpose: to build a more sustainable and natural world through organic food production. This Valencian company wanted to go beyond its limits, so they decided to give its image a spin. That's when they asked us to create the brand's digital branding and improve their online communication, full of passion for organic products. One thing was clear: For this project, we had to find an image that was synonymous with environmentalism, health and modernity.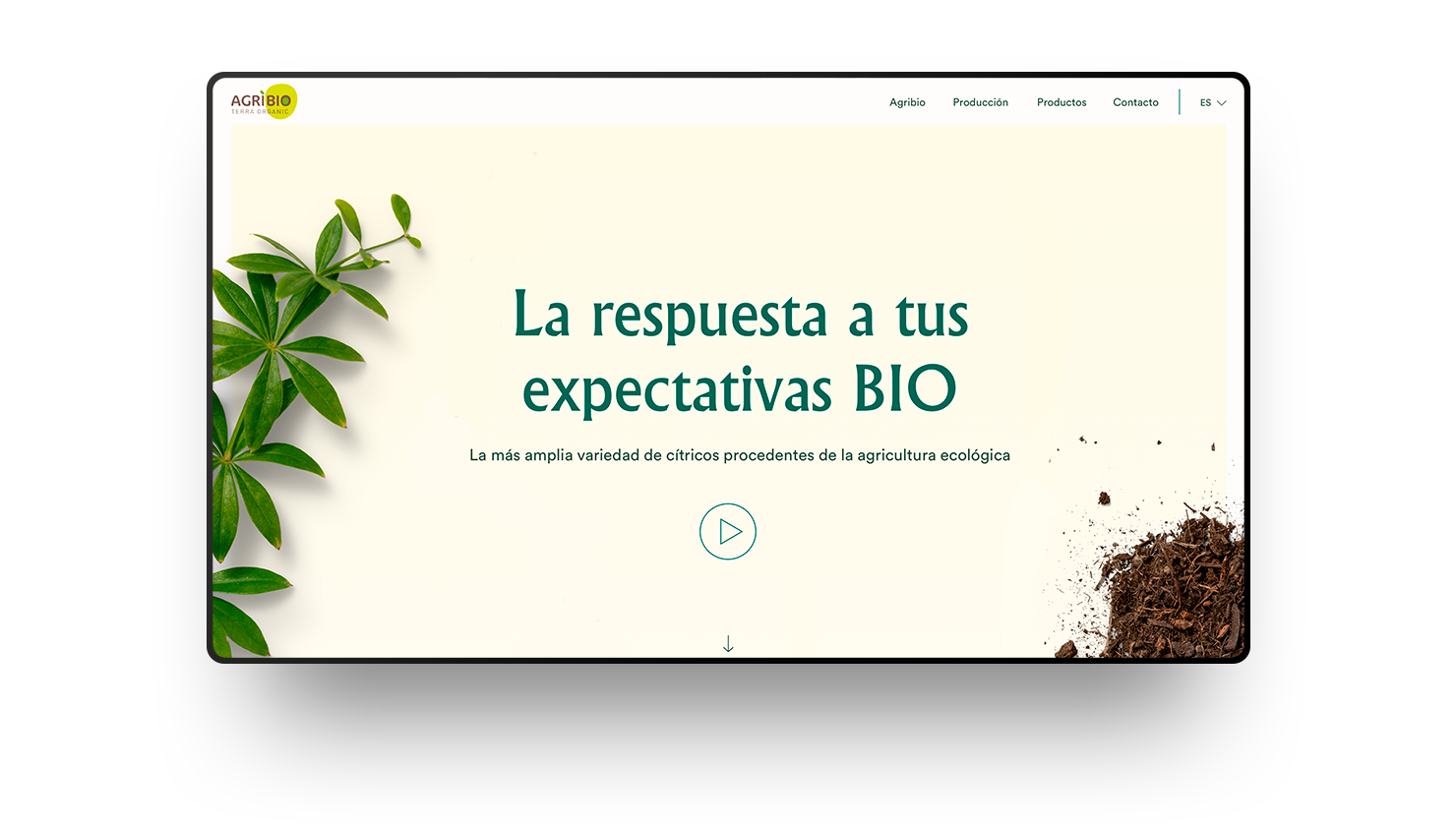 What is Agribio?
Agribio is an agroecological company that has the objective of growing healthy food through a sustainable production method for the planet.
The reality is that we cannot close our eyes to an increasingly damaged planet. For this same reason, the activity of this company respects the natural cycles of the earth and protects the biodiversity of its farms, minimizing the impact of the carbon footprint and promoting the creation of ecosystems where native flora and fauna live in peace.
The roots of this company germinated in the minds of a group of agricultural producers who felt a strong commitment to the environment and agroecology. Under these good hands Agribio was born, a project that is committed to a future in which agriculture is different, respectful and healthy.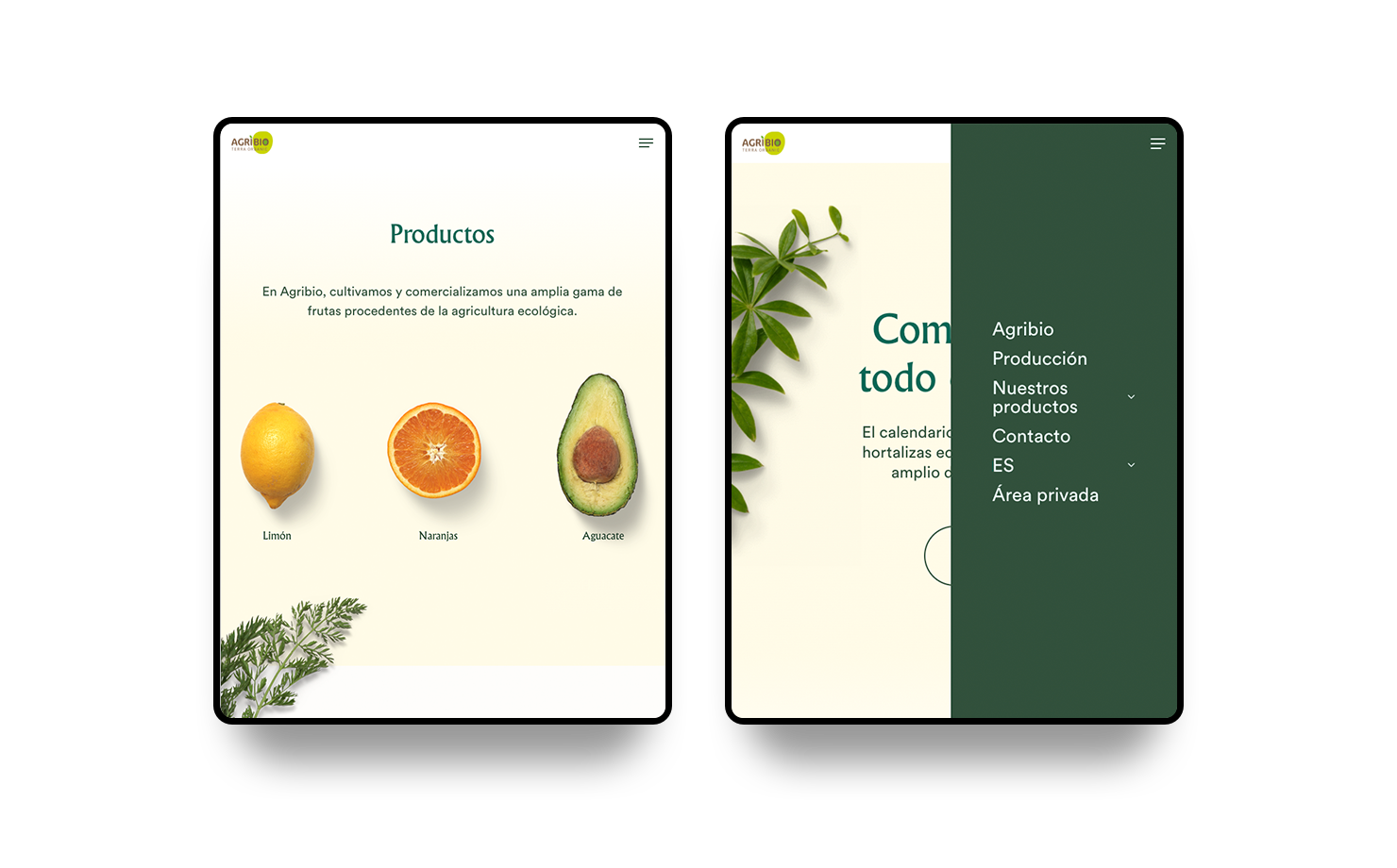 Our service
Agribio wants to go beyond bio; wants a change. With this objective in mind, we designed an online communication that reflects this image in which the natural is mixed with modernity. We define the tone and the way of communicating the brand, we help the communication department and create promotional material, such as brochures, presentations and posters.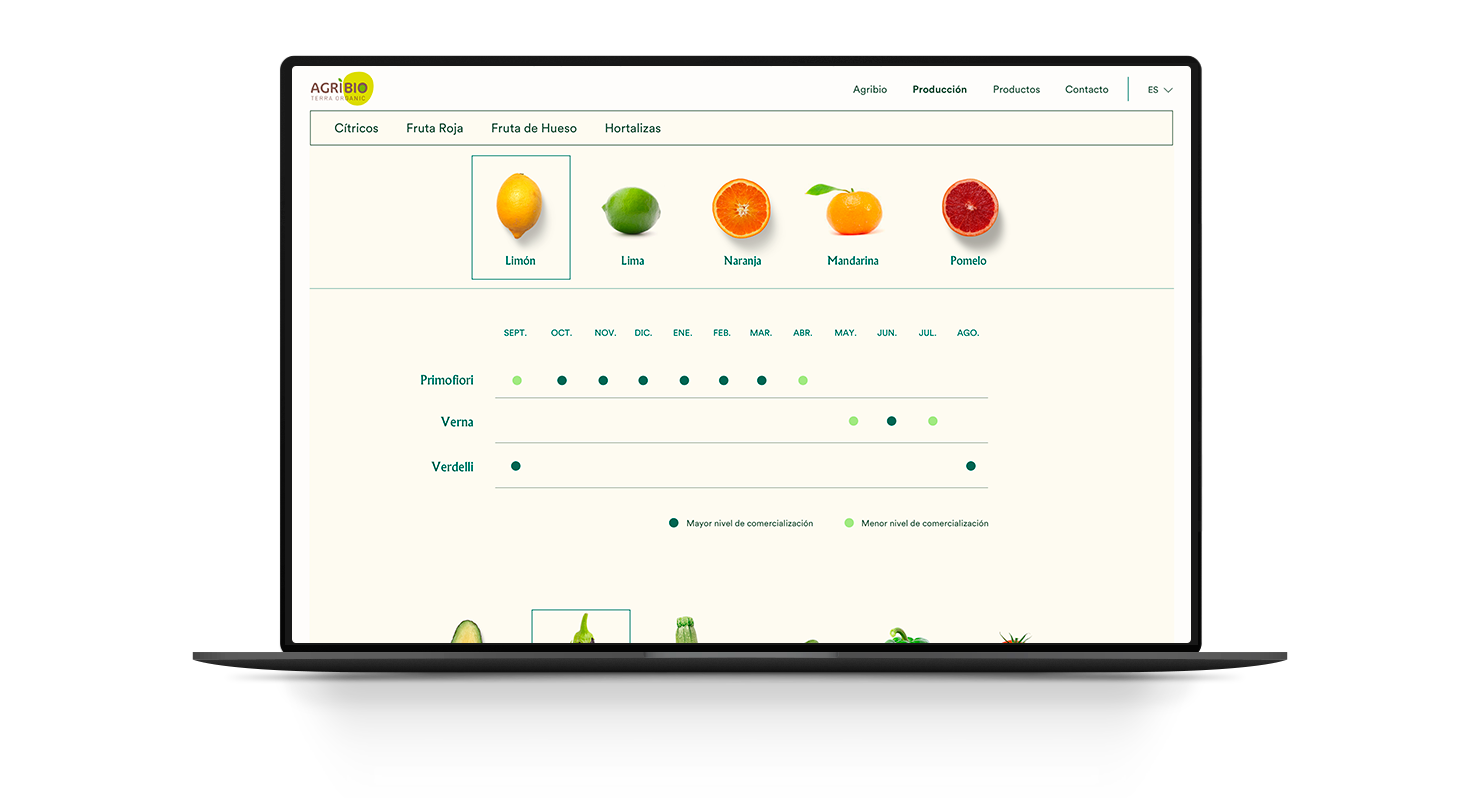 Web
The web is much more than a brochure or a product catalog. Actually, it's Agribio's image and it lays the foundations of how this company is going to communicate in the online environment. To achieve a satisfactory experience for the user, we work in depth on the information architecture and UX UI design of the web. In this way, the company today has an attractive and friendly web design, fully aligned with its digital branding, and ideally designed for all those who want to know what Agribio is and what it does.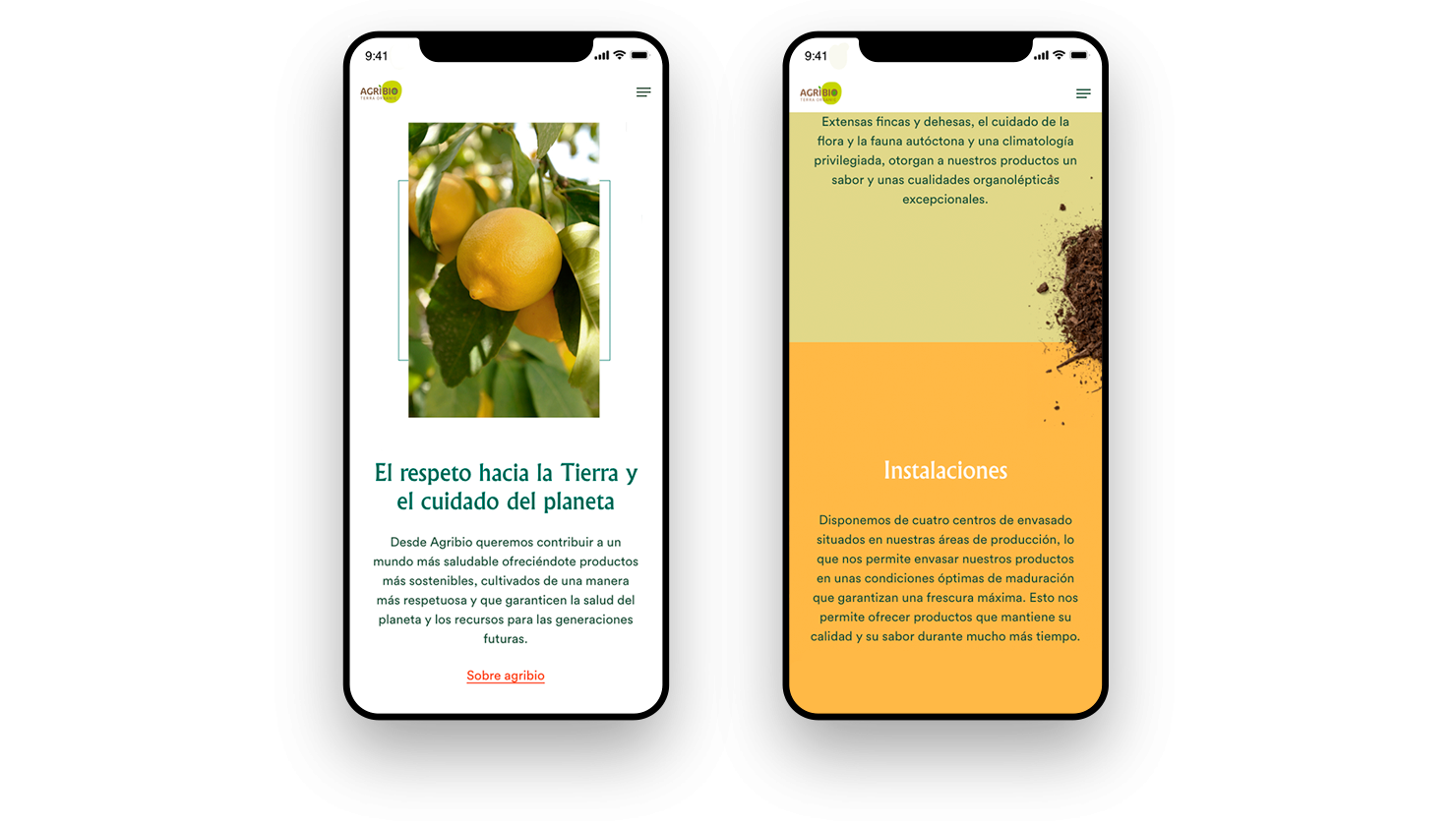 We create branding, communication material and a whole online universe for a brand that works for a healthy future, for us and for the planet.