Infinitec is an innovative, technology-driven, privately held biotechnology company with a special focus on the research, development and manufacture of new active delivery systems for cosmetic applications.
Its headquarters are located in the Barcelona Science Park, a 130 m2 state-of-the-art laboratory managed by highly qualified personnel with a scientific vocation.
With ten patents and a great benchmark, it allocates fifteen percent of its turnover to investment in R+D. Infinitec is clearly focused on innovation to build the next generation of supply systems in the cosmetic field.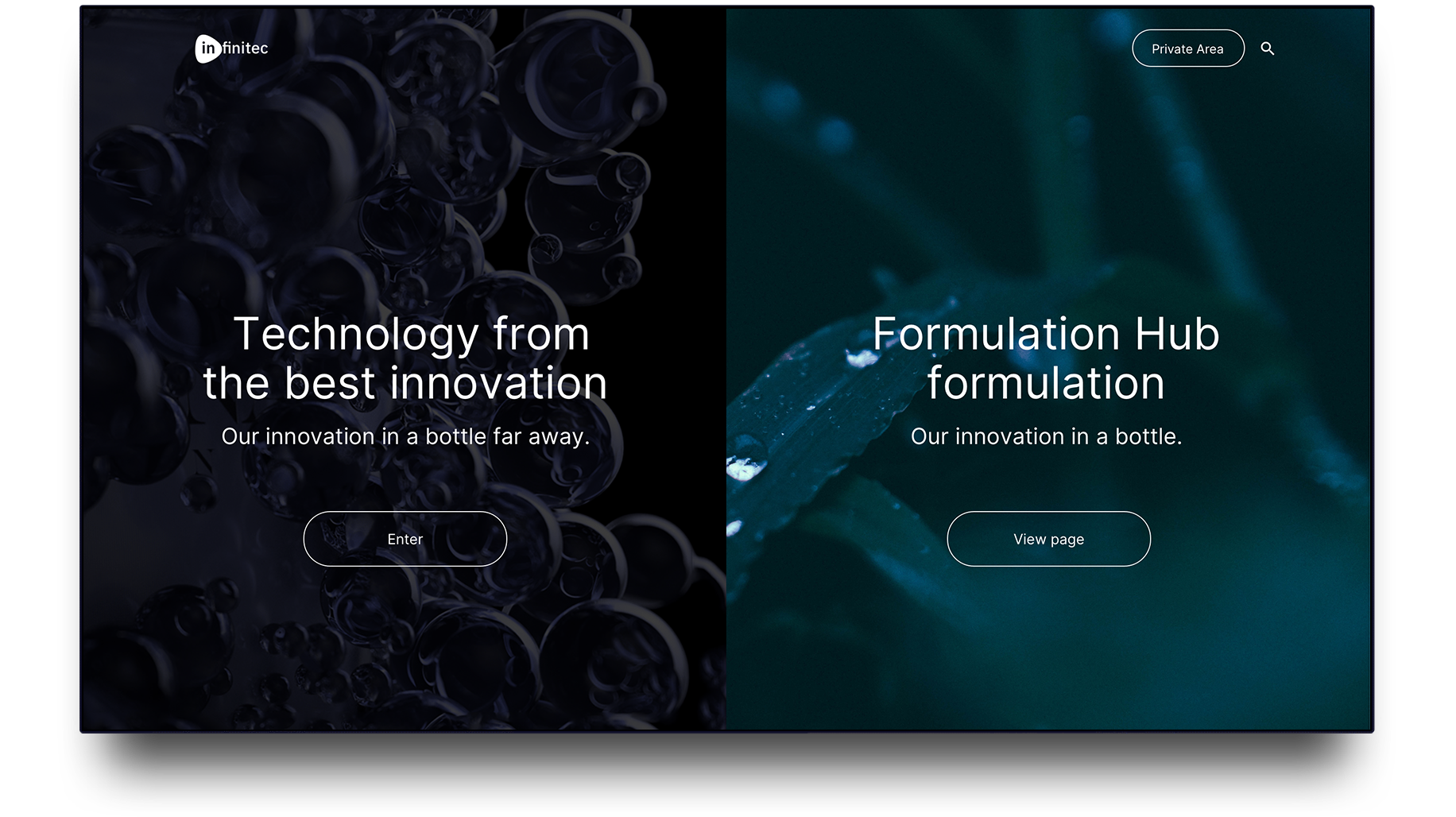 Paradigm shift
Infinitec helps other cosmetic companies to create better products, so its innovation and developments are applied to any cosmetic, thus forming part of many of the products that are consumed today.
Its business is framed within the B2B and its target is technical and specialized personnel, both scientific and commercial and purchasing personnel.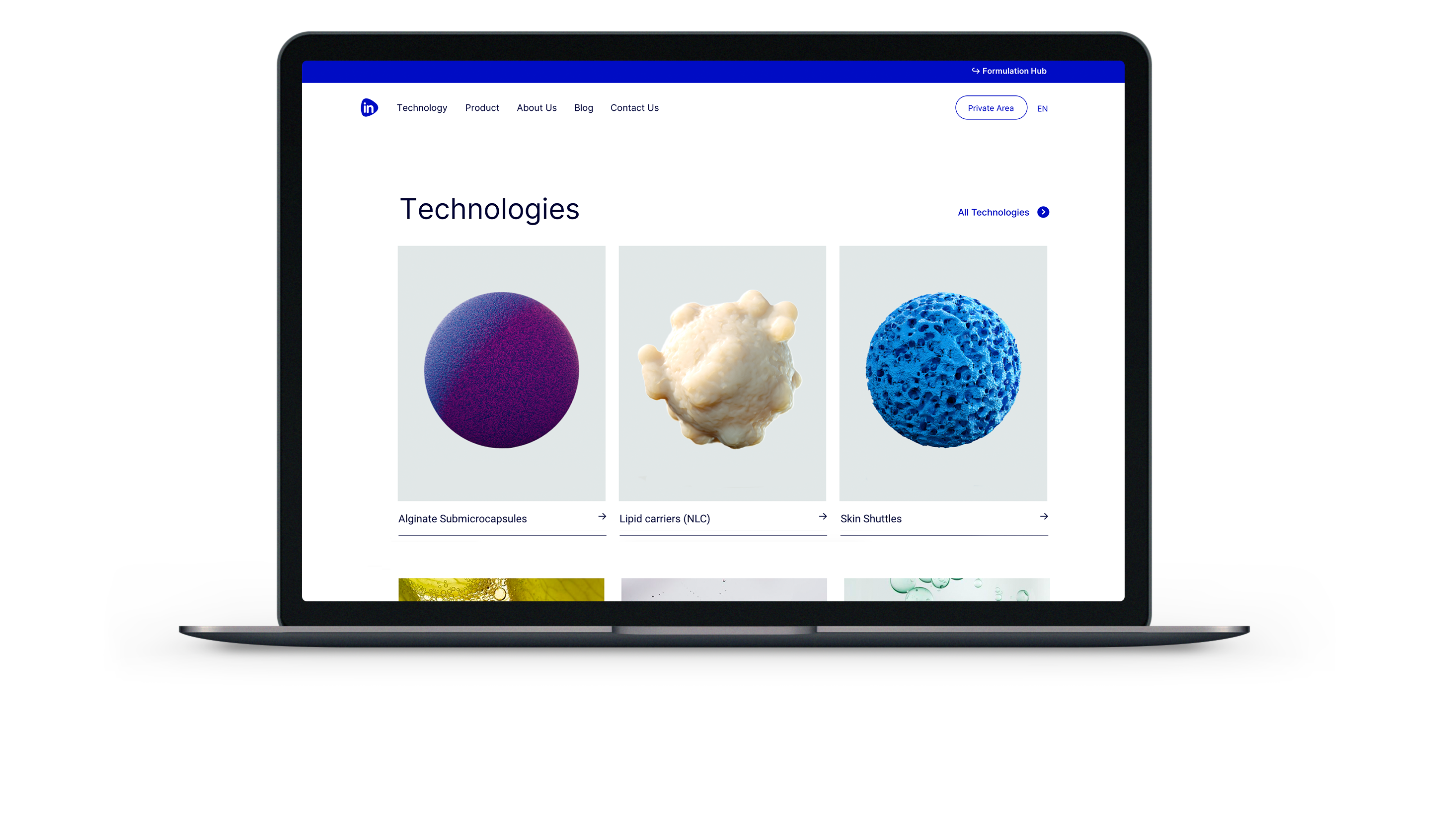 Infinitec needed to revamp its website and trusted Nectar to tackle this new design and development challenge. The objective, to rethink the online and digital presence of the company to show its technology and its products in the clearest and most efficient way possible.
From the first moment our focus was on simplifying the information and making the difficult, easy to understand, finding a narrative for the project and defining their products.
The company was clear that it needed to change its way of counting things and one of the main changes was the 3D treatment of its products. Previously they had worked with pictograms, but this didn't help to communicate the complexity of its products and express its innovative character. For this reason, it was decided to work with high-quality 3d renders that do represent the beauty of the micro, the beauty of the complex, and that totally transfer us to the plane of innovation.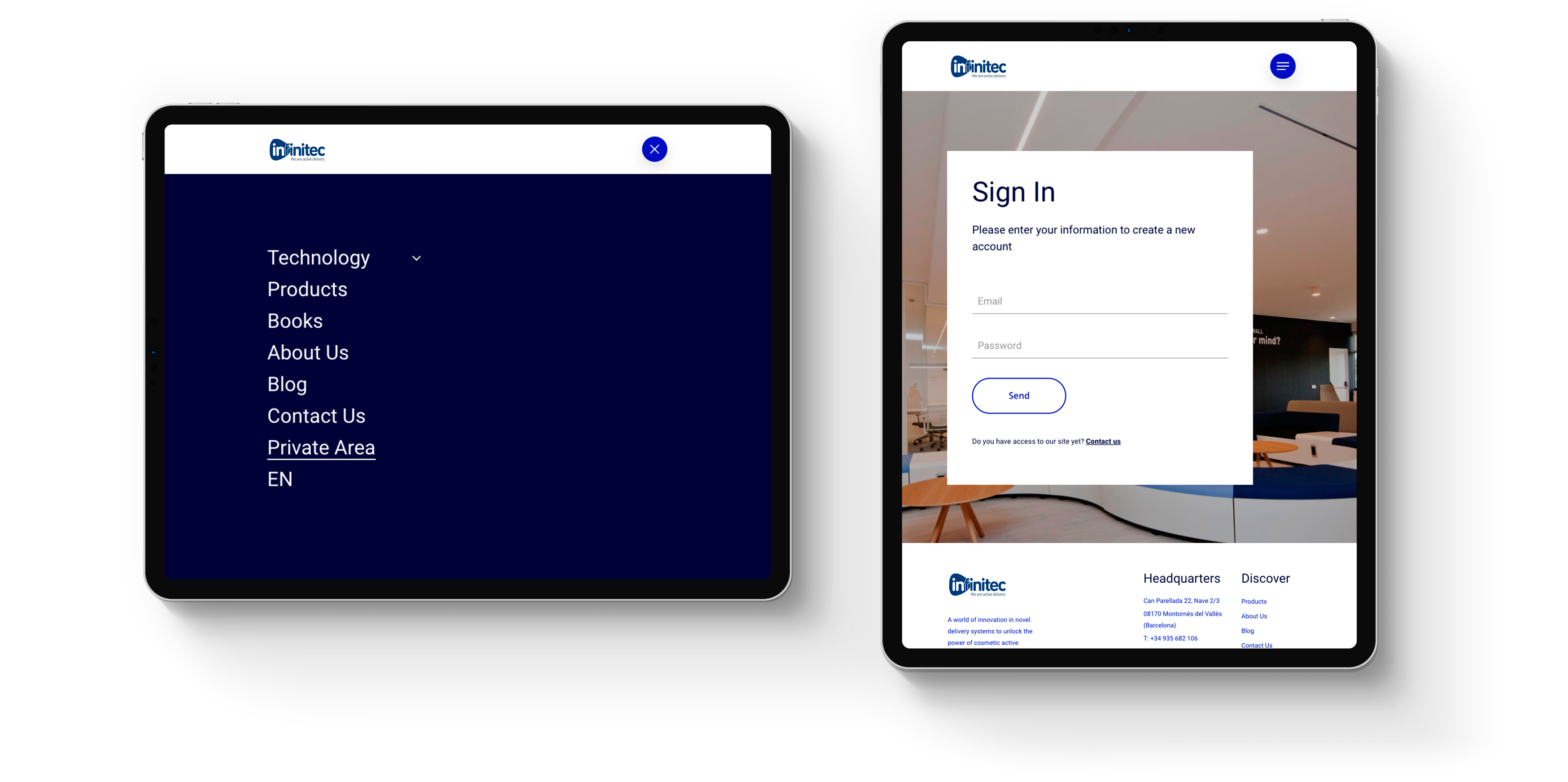 Currently, the project is in its final phase of development and to this end, the upcoming launch of a formulations catalog (Formulation Hub) is planned, which will help bring and facilitate Infinitec's commercial work in times as complex as today.