BK Contract is a contemporary furniture company made in Spain, with clear values based on formal simplicity and constant innovation in the production of contract furniture. Its collections focus on public and private spaces, meeting areas, creative spaces and environments where design is an ally to express your personal and corporate image. In short, a timeless piece of furniture free from superfluous and unnecessary ornaments.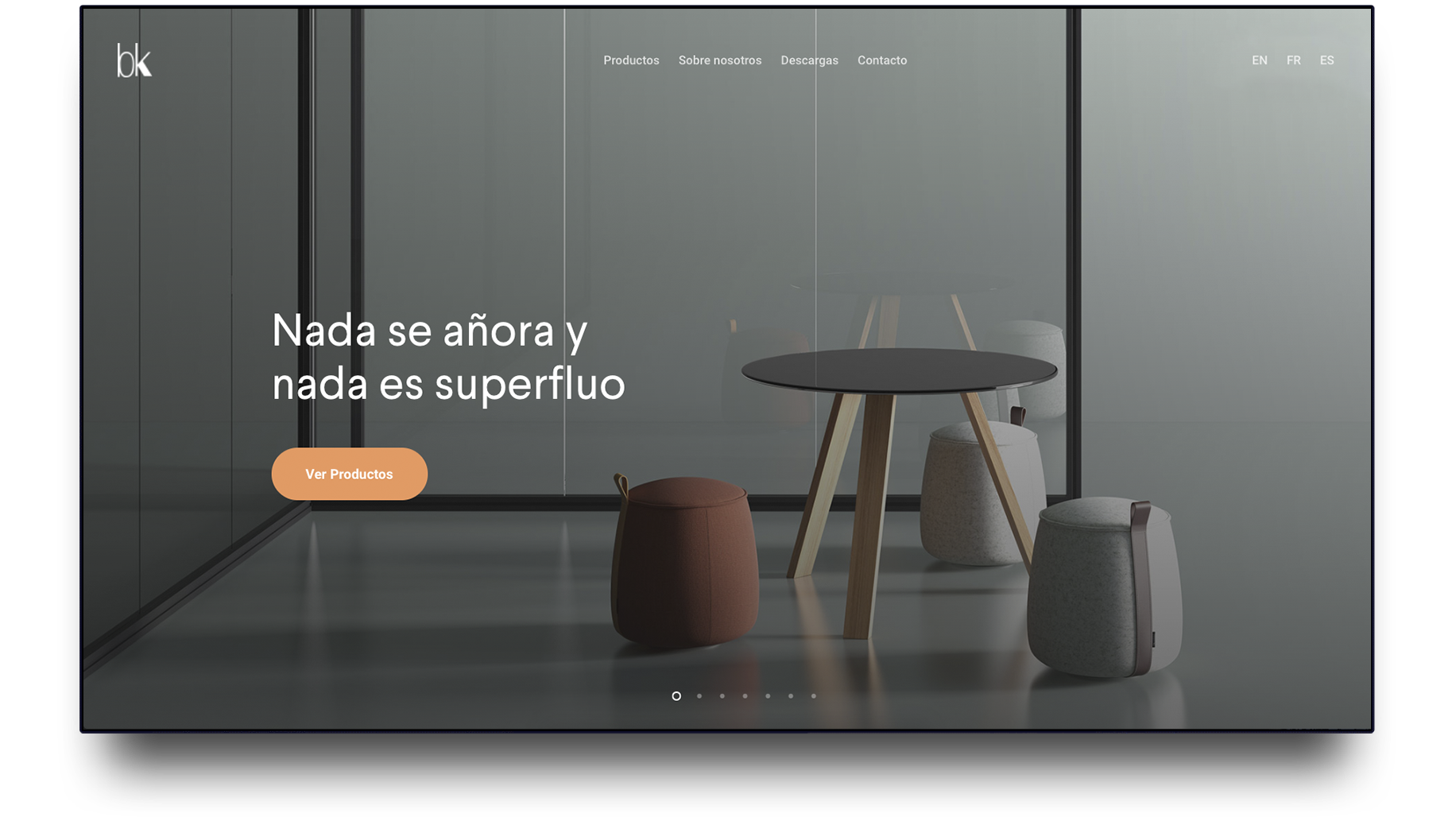 BK Contract has a team of first-class designers, from the wonderful and perennial collaboration with Gabriel Teixidó, with a history of almost 50 years and a benchmark in national and international design, to the commitment to a future with Cate & Nelson, a multidisciplinary design studio founded in 2006 in Sweden by Cate Högdahl and Nelson Ruiz-Acal.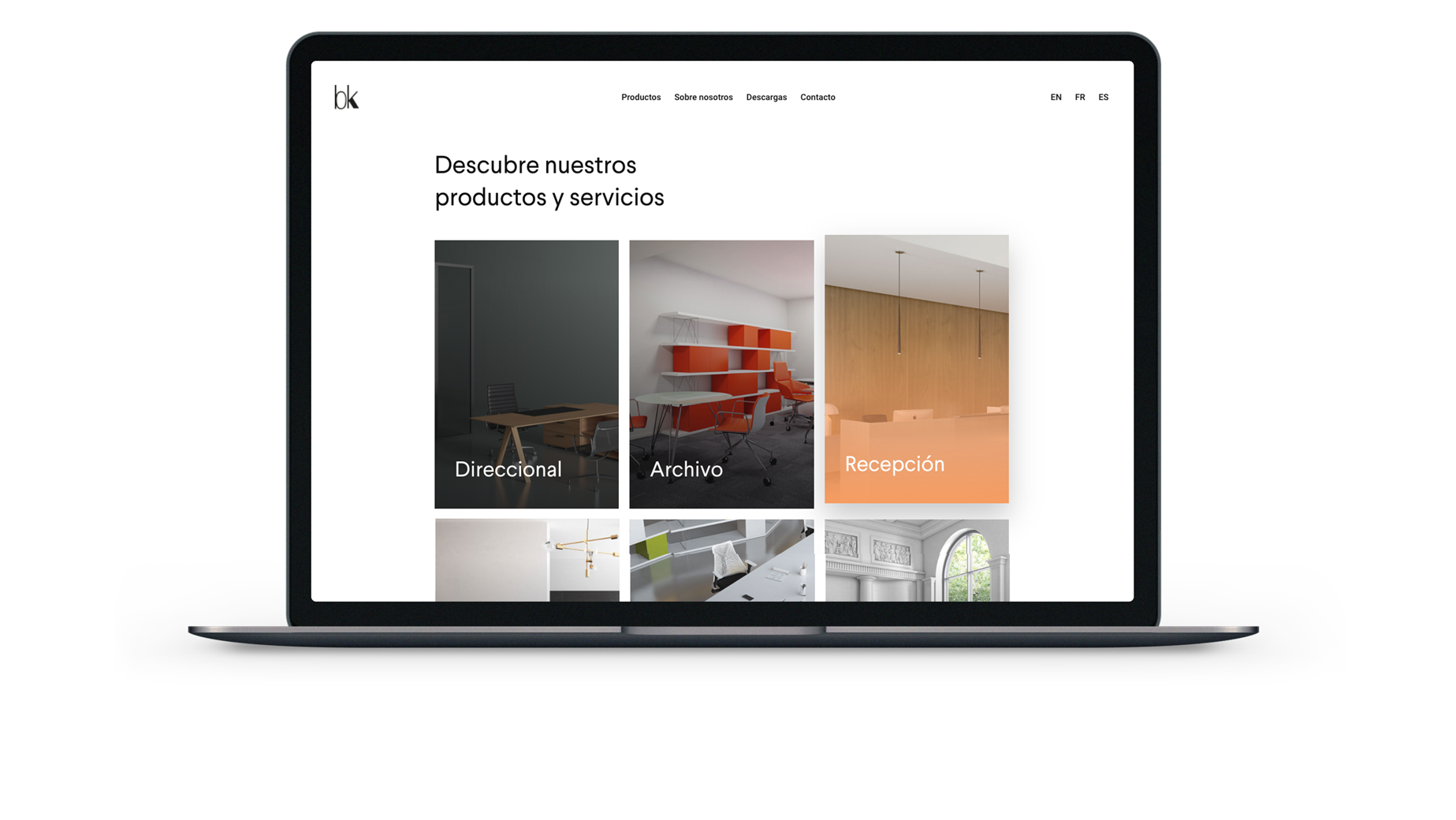 In this project, the challenge was to create a web space perfectly aligned with the values of simplicity, honesty and functionality that the entire brand breathes.
From the UX construction to the definition of the UI, the design work together with BK Contract has been meticulous and thoughtful, always trying to simplify and facilitate the understanding and navigation of the web. The content, the product image and the chromaticism used, help us to connect with the values of BK Contract.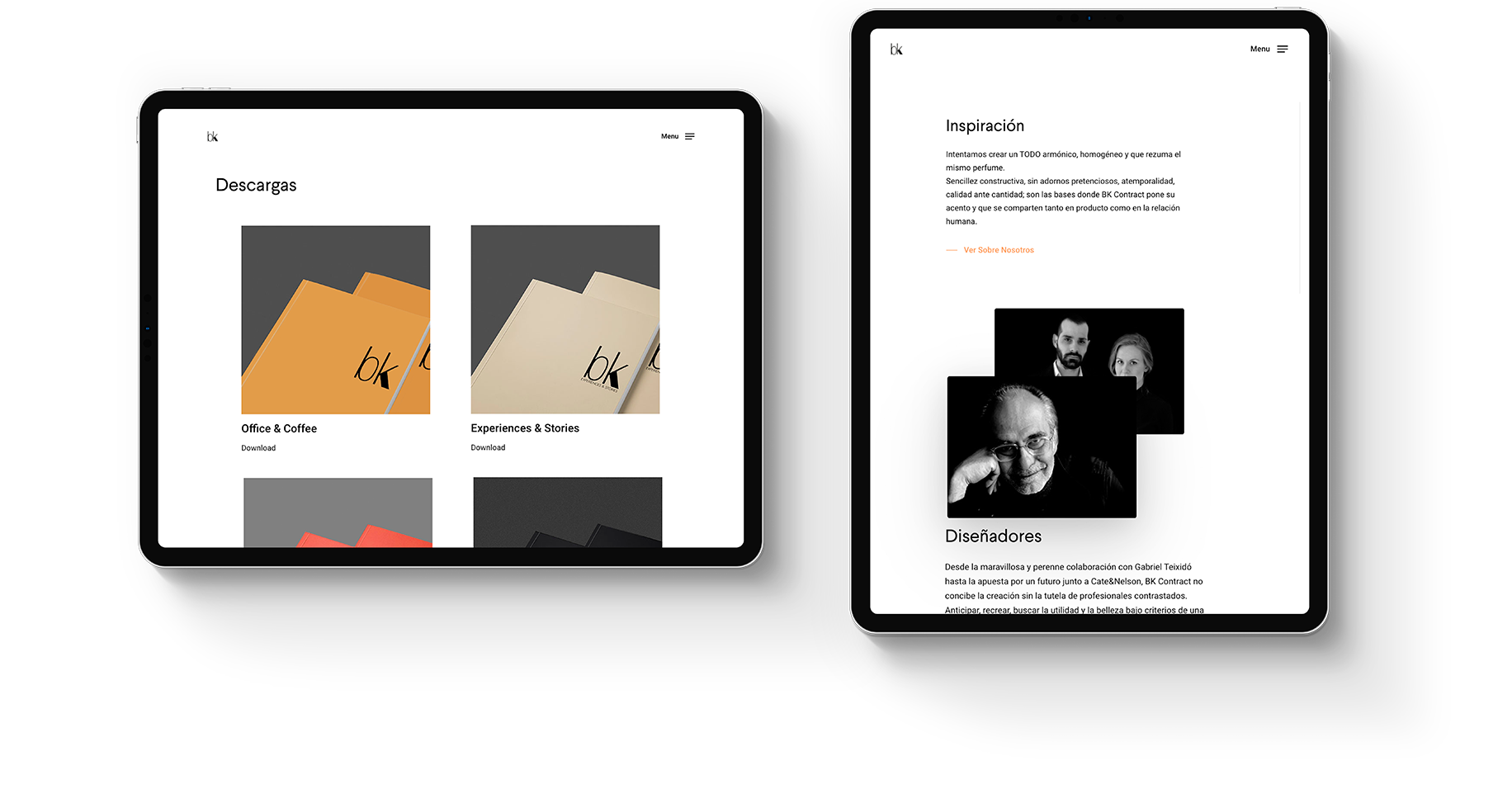 In short, a simple, honest and functional project that puts BK Contract on the digital map of the sector, a brand that has the future in its hands.
From Nectar, working with companies that believe in design and take care of it in all its facets, being a key part of their business, is a pleasure to work with.
"There is no greatness where there is no simplicity, goodness and truth. Lev Tolstoy."