Graphic design is an effective and efficient tool that visually conveys complex concepts in an attractive, simple and understandable way.
Our work and collaboration with the company Maval, specialist in industrial solutions, has allowed us to graphically synthesize the complexity of an engineering company dedicated to industrial automation and control.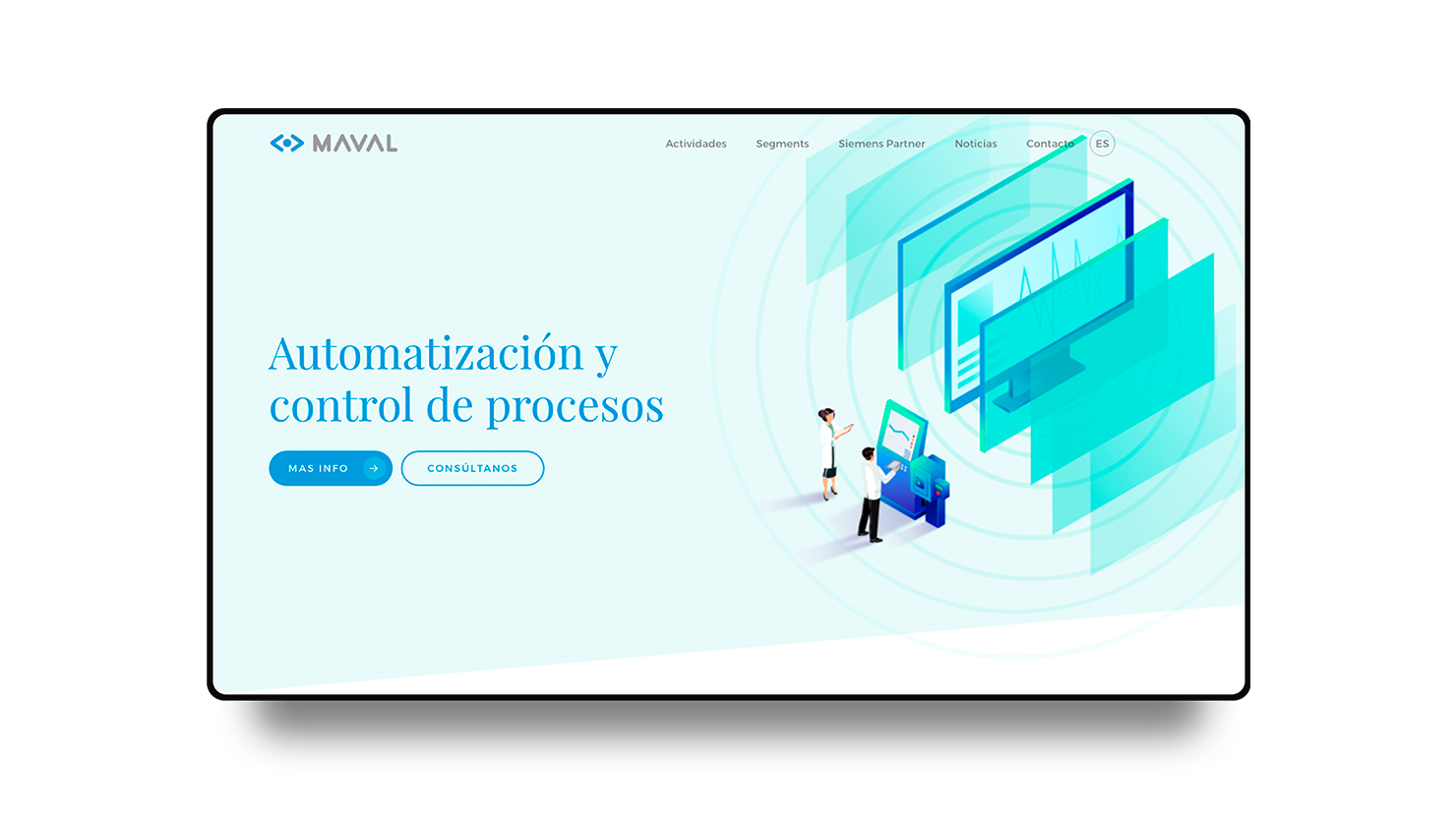 The work we have developed from our digital agency has provided an innovative image and differential value to Maval in an industrial sector historically little given to investing in design.
Through a new image focused on illustration and graphic design applied to digital environments, developed entirely in our studio, we have created a language capable of synthesizing your work and improving your brand positioning, providing clarity to very complex industrial processes of this partner firm of the Siemens group.
Concepts such as "automation and process control for Industry 4.0" and "intelligent manufacturing" are thus visually readable in some suggestive graphic compositions and intense colors that convey dynamism, innovation and commitment to technology. Values ​​that fit with Maval's business philosophy and are thus graphically captured.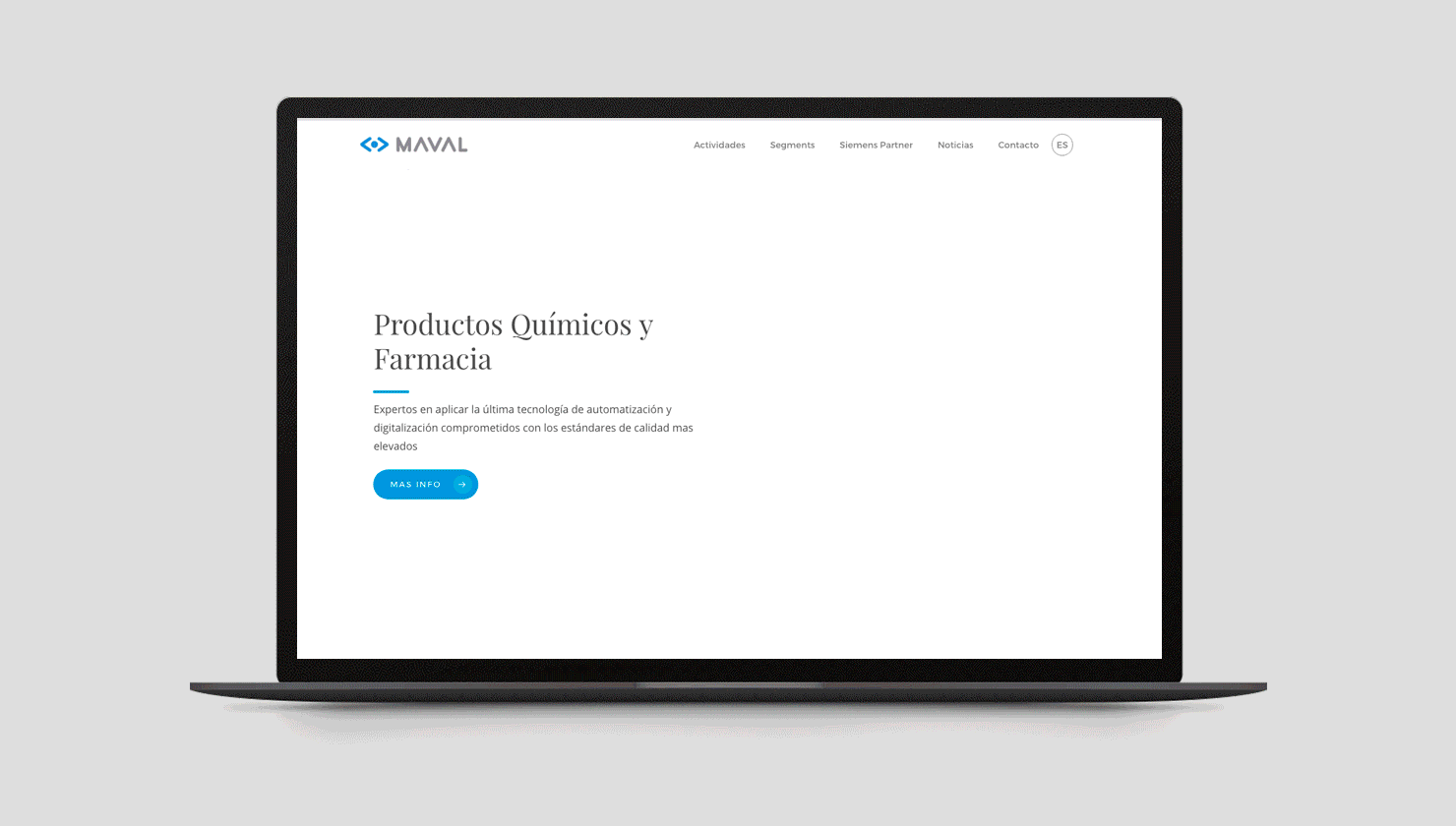 Our work has also covered the design of their corporate website, with which they manage to express their brand philosophy and convey the scope of their work, while improving usability and user experience.
Graphic design and UX UI design are part of a comprehensive brand project that has included consulting services, strategy and digital marketing, based on a global design concept oriented to the company, its growth and a more direct communication and close with her current and future clients.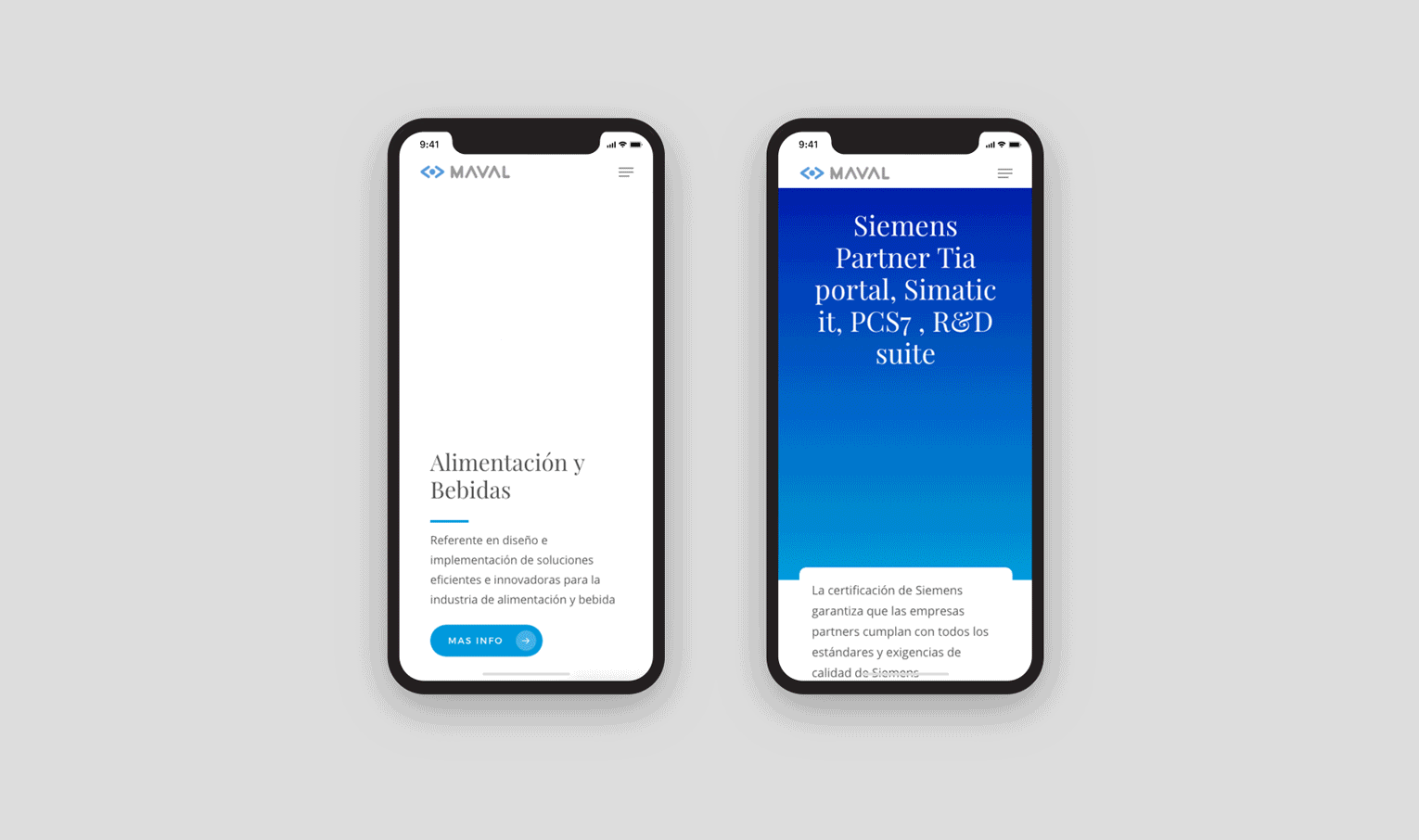 The work developed for Maval fits with our mission to create digital experiences that connect emotionally with people. These solutions applied to complex economic sectors, manages to generate closeness and affinity, in addition to facilitating the understanding of all the processes and values that define a certain brand.