How Illustrated books can help you become a better interactive designer
Javier La Casta Vilar , Partner Strategy & Design at Nectar 

The paperbook is a product which is frequently repudiated and according to some people doomed to extinction.
The paperbook is still a source of inspiration and know-how. I confess, I am a lover of books and a compulsive buyer of almost any copy that smells design.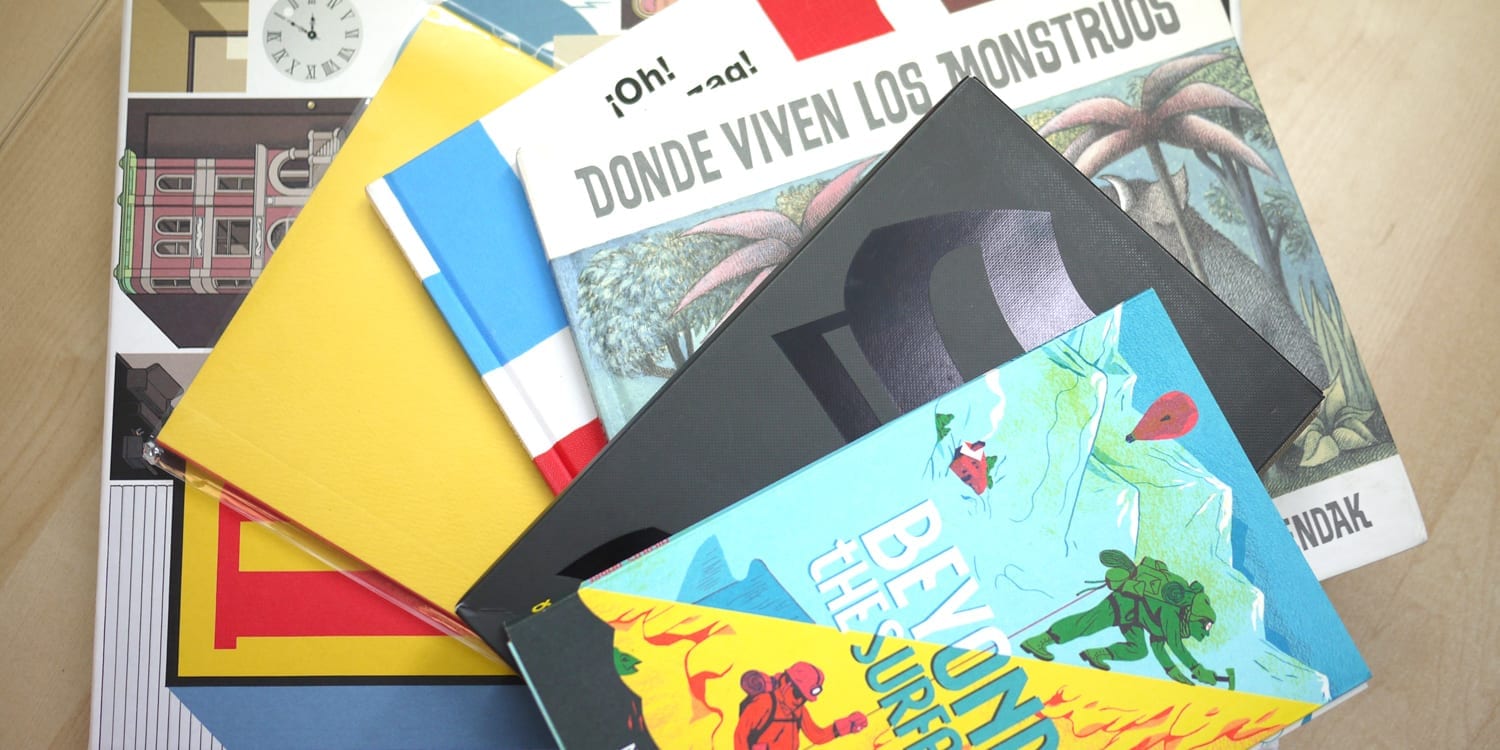 Since my daughter was born I became fond of buying illustrated books, mostly for children. Each time I read and enjoy some, I can not stop thinking about the incredible narrative power, not only of the stories, but also of their graphic proposals and the interaction with the "object" itself.
I predict long life to the paper books and especially the illustrated children's books. Some people's thinks the the era of "good" design began with Dieter Rams and later be reinterpreted by Jonathan Ive and his design for Apple, without remembering that after 1.145 years, the paperbook is still one of the best designs of humanity. Ah! And paperbooks do not need batteries!
I'm going to tell you a secret; The most basic principles of interaction between device and person can be found in most paperbooks.
In this article we are going to analyze some of my favorite books from a digital point of view, highlighting two important aspects; UX (User Experience) and UI (User Interface).
The UX will be the format of the book and the story itself and the UI would be the layout, typefaces and illustrations.

Digital products are powered by the real world/of- line. A clear example would be the Skeumorfism of Flipboard, which simulates the turn of the pages.
Another example of this relationship, it´s when we develop microinteractions based on the laws of physics to help the user to understand the digital product.

Here below we are going to analyze a selection of interesting books that can help people become a better digital designer.
Katsumi komagata "Yellow to red"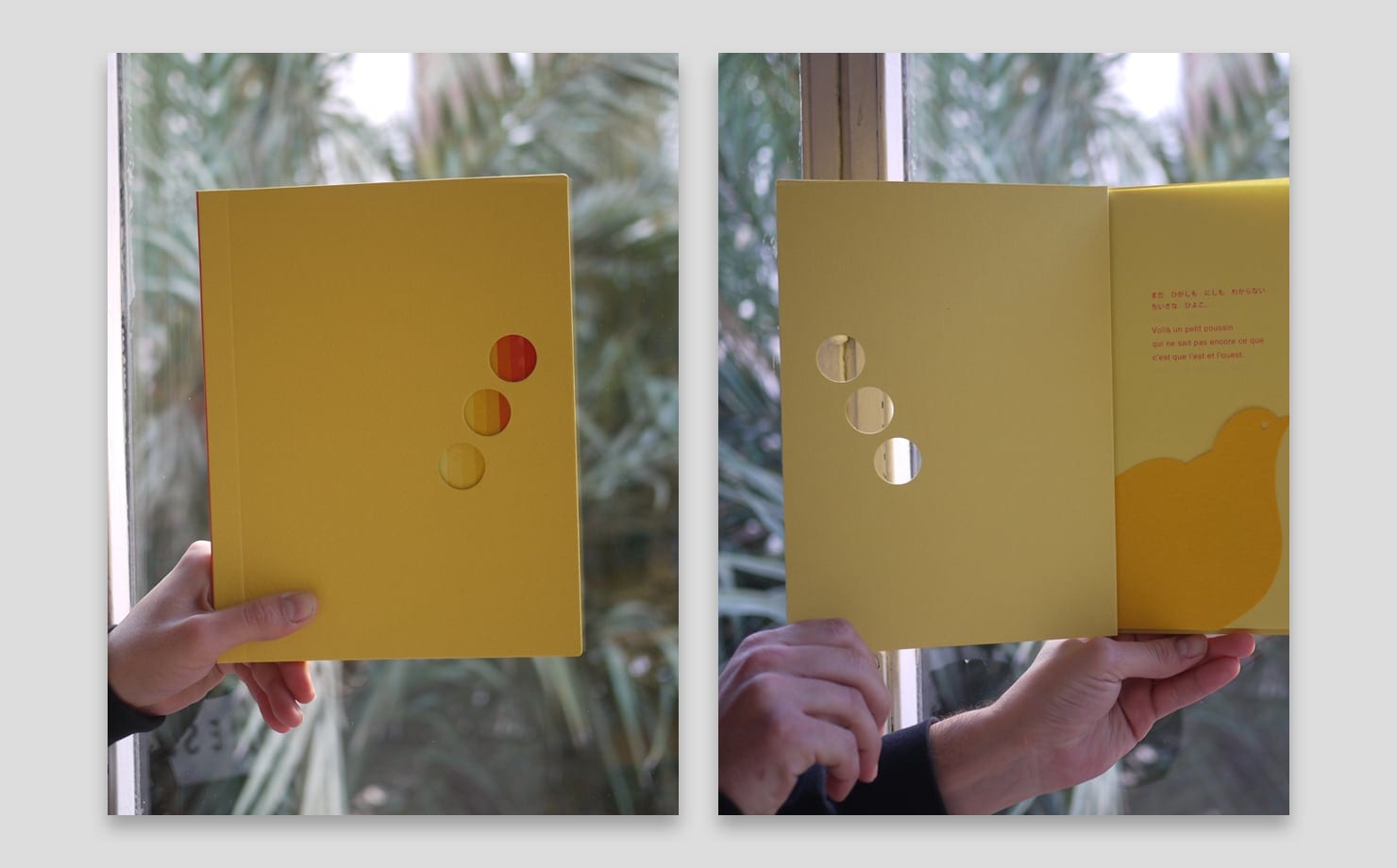 Any of the books of Katsumi Komagata are a minimalist wonder and perfectly spun where paper, die-cuts and color are part of the history that surround you and surprise you every step of the way.
How great it is to surprise the user with the power of simplicity and curiosity. Undoubtedly, here is a formula that if one is able to extrapolate to the digital world will be able to give birth in this world of material systems in which we find ourselves.

Katsumi Komagata He is a designer of children's books born in 1953 in Shizuoka. Since the 90s, he has been creating children's books for children that he publishes through his own editorial One stroke, located in Tokyo. His work focuses on the creation of pieces of paper, cut out, displayed, superimposed, using color and texture as narrative multisensory elements.

Antonio Ladrillo "Oh un Zig Zag"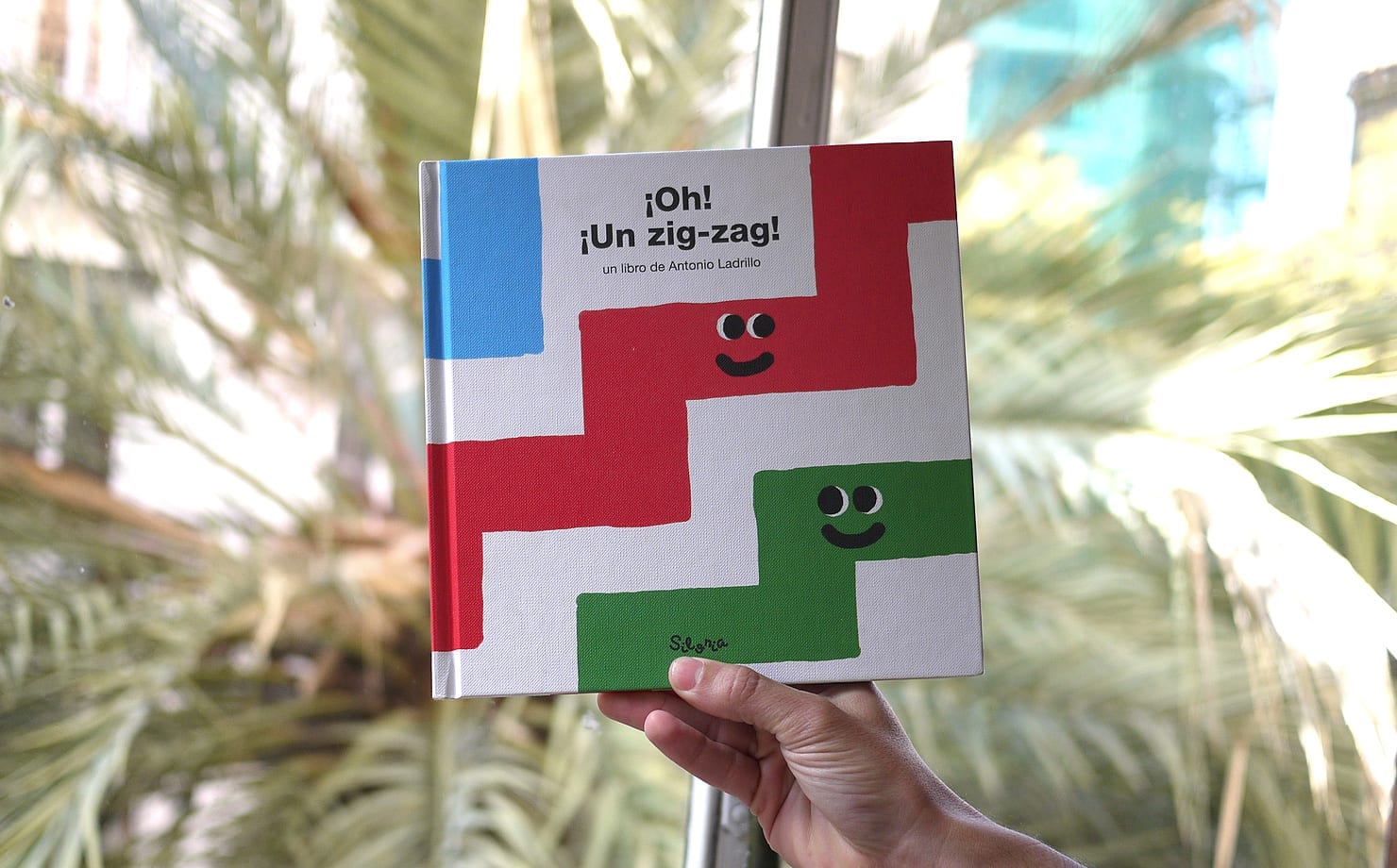 From the first minute I enjoyed this book I thought it would be great to be able to take it to the digital world as an interactive product, probably in APP format. Its simplicity and excessive pictorial thickness allows you to narrate with your hands and the use of onomatopoeia helping to capture the attention and amazement of children.

Antonio Ladrillo He is an artist and designer based in Valencia. His work focuses on illustration and graphic design. With a very particular and synthetic point of view through color and simple shapes Antonio Ladrillo gets us into his world of simplicity naive and beautiful.

Maurice Sendak
"Where the wild things are"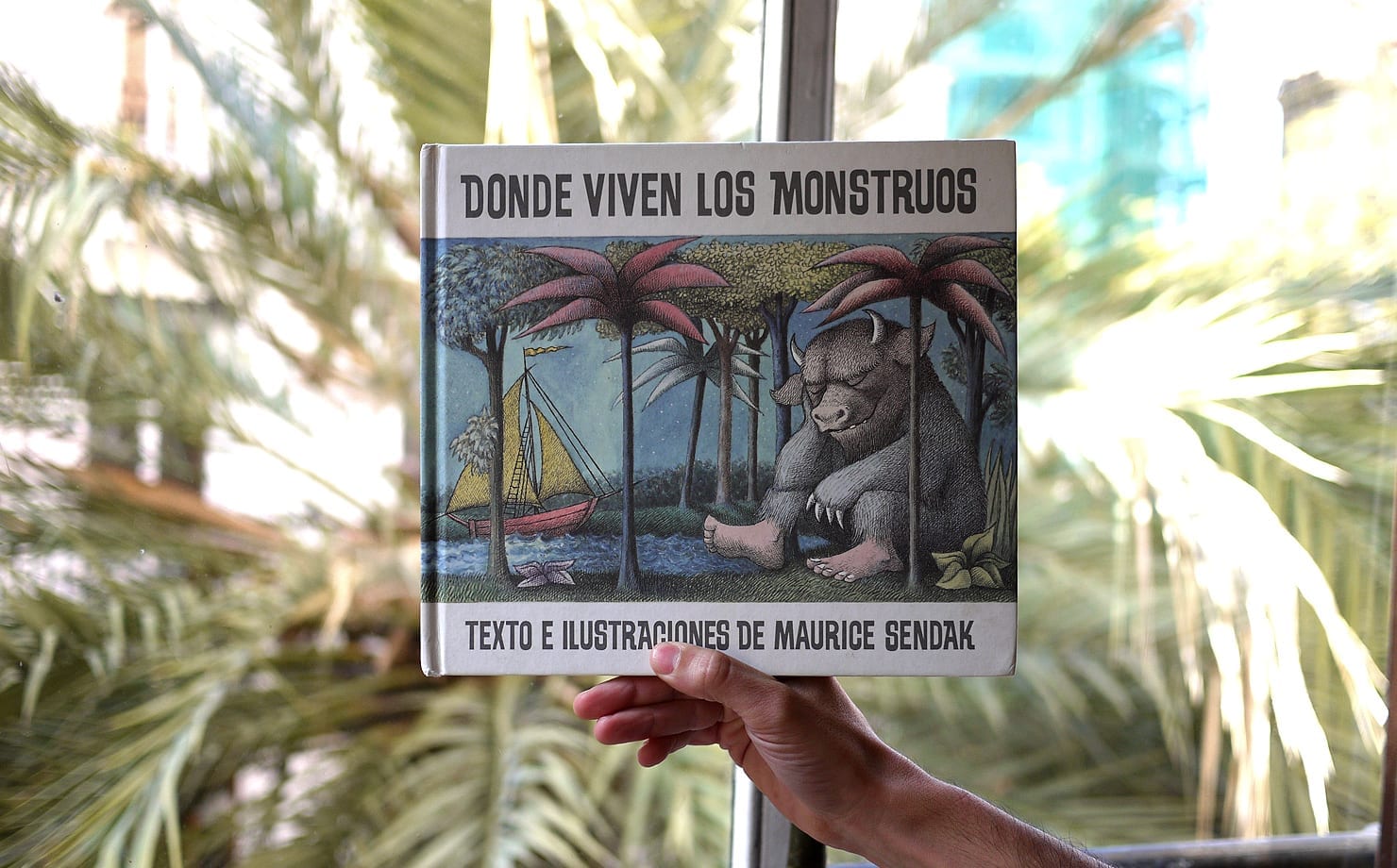 There are a few pages that have me crazy in this book. They are the ones that little Max prepares to embark and leave his room to get to the jungle. You can call me crazy but I see a Zoom in Zoom out an incredible micro interaction to transform the change of space.

Maurice Sendak is one of the most successful children's illustrators in the world. His best-known and best-selling work is "where the wild things are" originally published in 1963. His images and stories have a strong visual richness and a great narrative power where freedom, darkness, dreams, nightmares and desires become engine of their stories.
Nicolas André "
Beyond the Surface"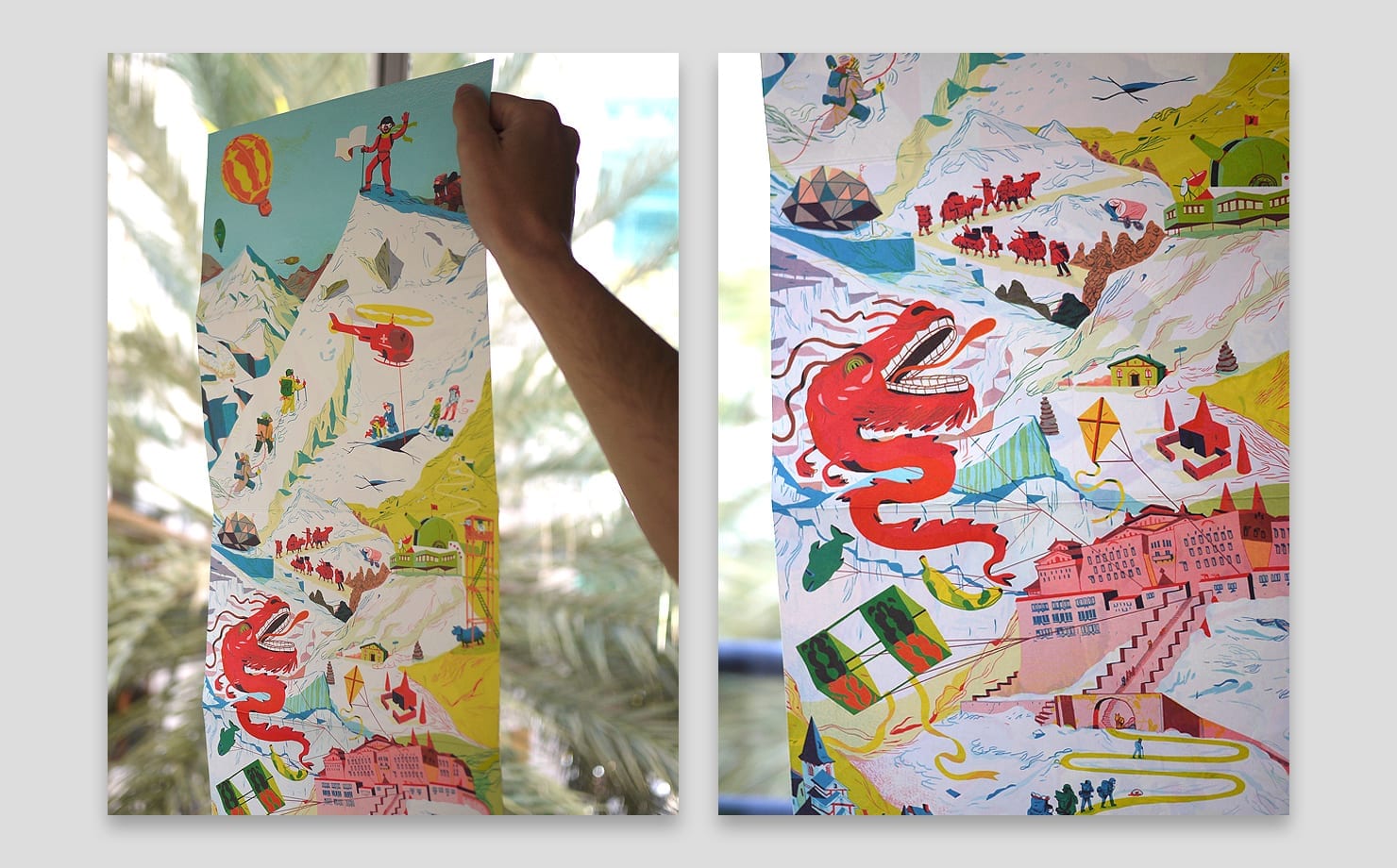 Without a doubt, this book is pure parallax … Would not you love to discover and navigate through history and discover little of each of its many interesting details?

Little information I have about this illustrator is nevertheless published by the great and prolific Nobrow press .
Chris Ware "Buiding Stories"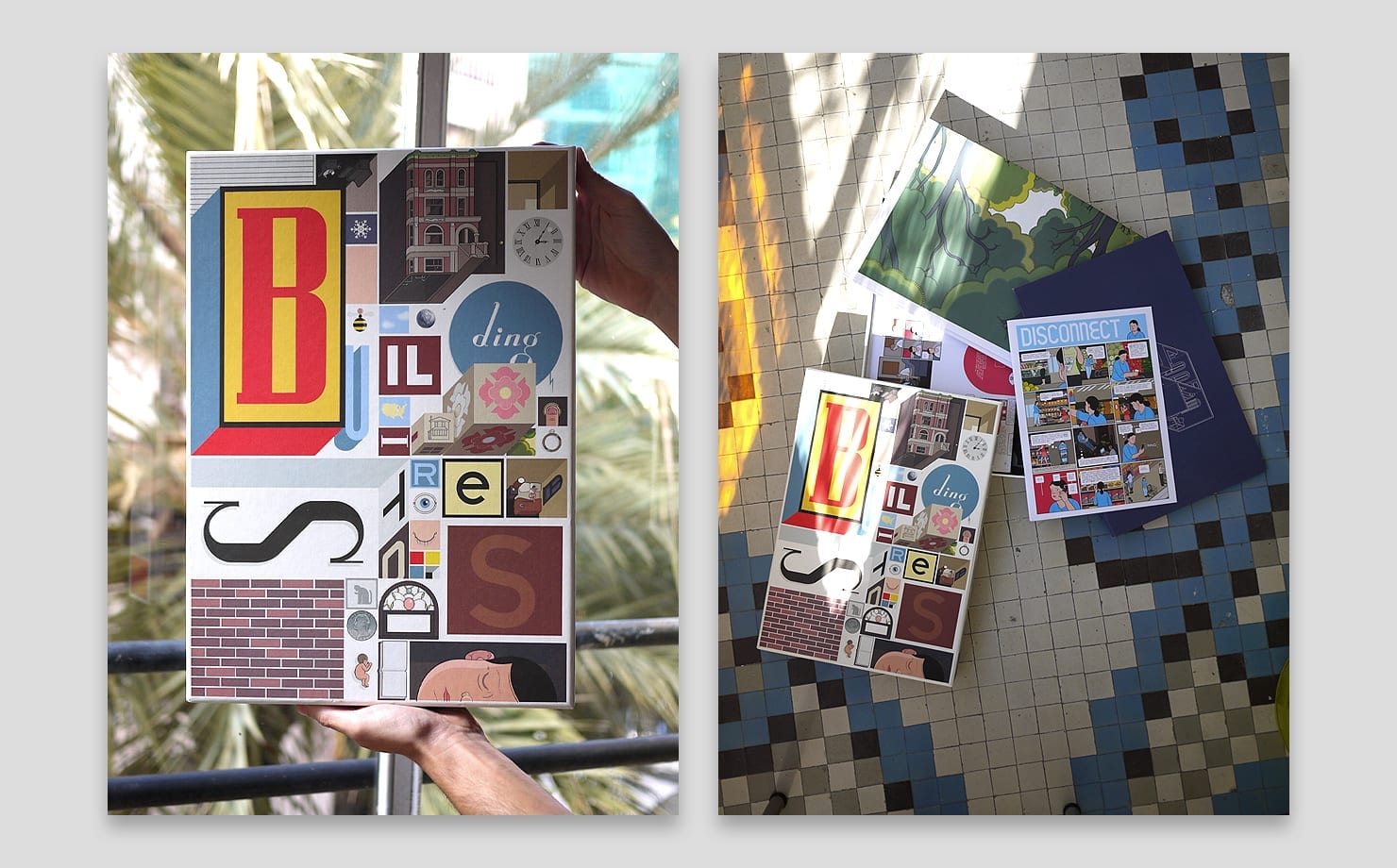 What to say about Buiding Stories, a piece of Graphic Novel, object, mutant book with 14 pieces created by Chris Ware, he spend 10 years to finish it. .
The result is a great universe where you can lose yourself, where there are no rules and one can enjoy without order of each of the pieces that the wonderful box offers us. Would not you love to be able to work on something similar in the digital world? On the internet the only "like" artifact that comes to mind would be the one that once created the wonderful Fantasy agency with Ramayana, the penalty of Internet iit is something ephemeral and consumption in doses and very short times. But any doubt this could be a great reference.

Chris Ware, Franklin Christenson "Chris" was born in the USA in 1967, [1] is an American cartoonist known for his series Acme Novelty Library (started in 1994) and graphic novels Jimmy Corrigan, the most intelligent child on Earth (2000) and Building Stories (2012). His works explore issues of social isolation, emotional torment and depression.
All digital and non-digital products have points in common that make them unique and different products.