Since the puliorethane foam processing company was converted into a mattress manufacturing company in 1975, Senttix has not stopped growing and expanding throughout the world.
Senttix aims to offer a healthy rest, adapted to the needs and aspirations, that allows to obtain the best version of oneself, thus achieving happiness.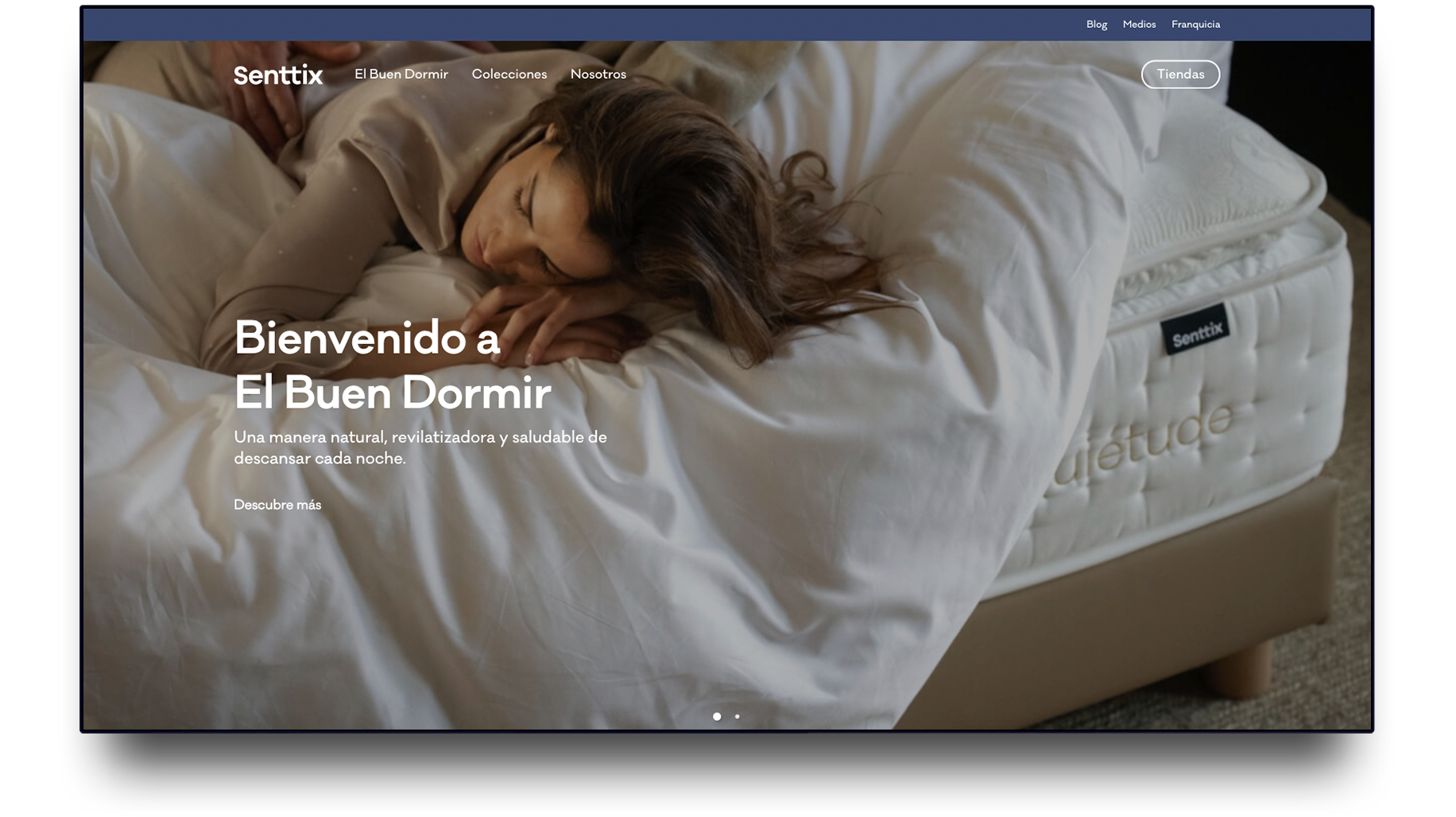 Behind the promise of El Buen Dormir, there is also a good design, a good selection of materials and a good manufacturing process that is developed in an integral way in our factory in Yecla.
Senttix is currently expanding its business. Their know-how and their ability and control of 100% of their products, from their design to their manufacture, has led them to take the leap to their new challenge, opening stores throughout the Spanish territory that has as the beginning of this new strategic line at the opening of two stores in Madrid and Murcia.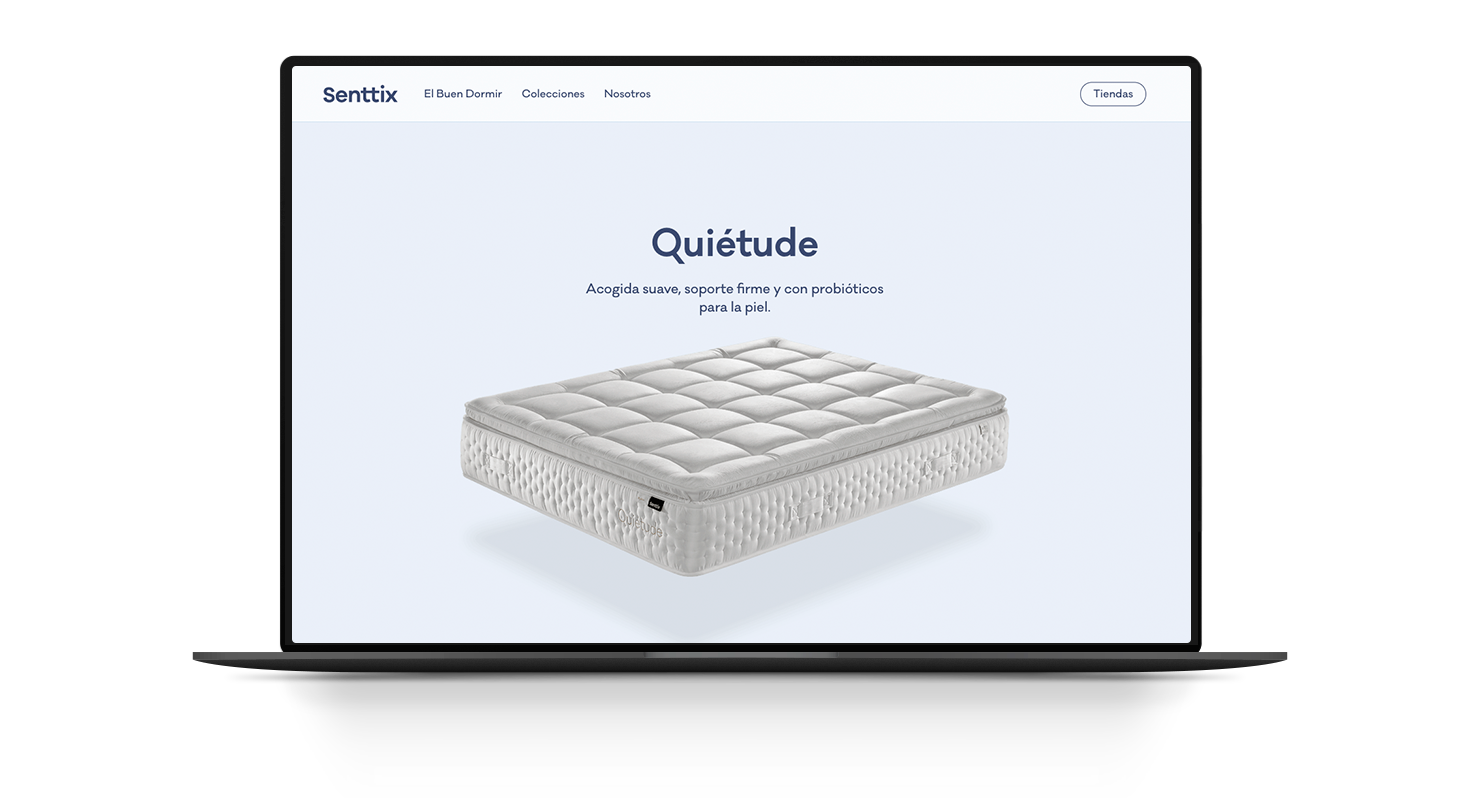 Our services
For Nectar it has been a challenge to develop an ambitious interactive project like the new Senttix website in record time. From our study we work with team alignment and facilitate processes that allow us to reach complex objectives in very fast times. All this, together with highly qualified teams on the part of the client, who have clear objectives, push at all times to achieve excellence and ensure the proper functioning of work processes and relevant milestones, has resulted in an interactive design product and case study of success.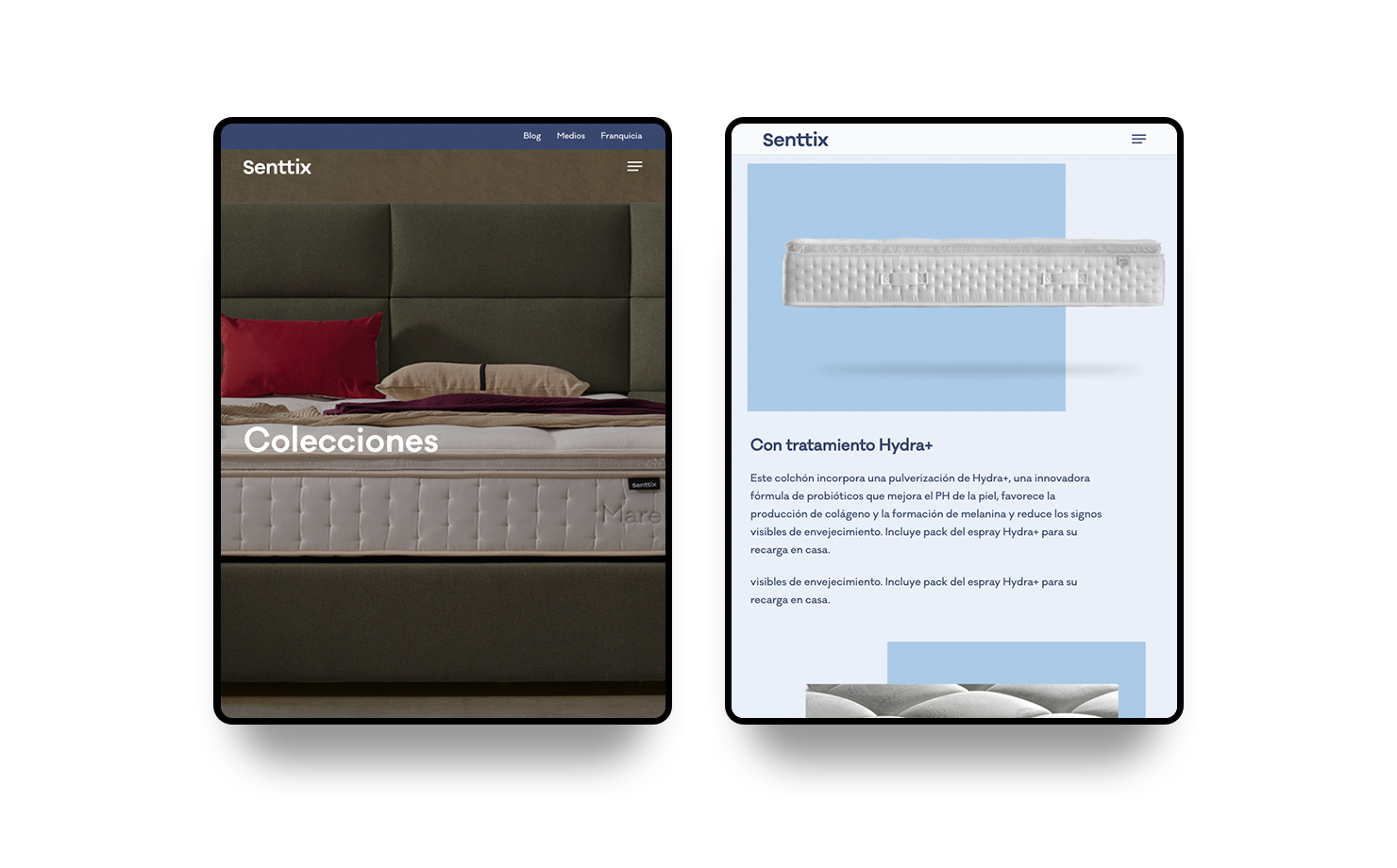 We can't forget that Senttix has an impressive design culture that underpins its company and is developed by each department including marketing. In addition, the company has the regular collaboration of the Estudio Estándar, a benchmark in Levantine and Murcian design.
In conclusion, a new website for Senttix that adds value and empowers its strategy in the online channel to allow and improve the growth of the company in the present and near future.