Synapse is a company specialized in technology and innovation for maritime navigation. Its objective is to improve the navigation experience through the integration of its technology, thus allowing the most important data to be monitored and providing knowledge that is normally reserved for large professional engineering and navigation teams.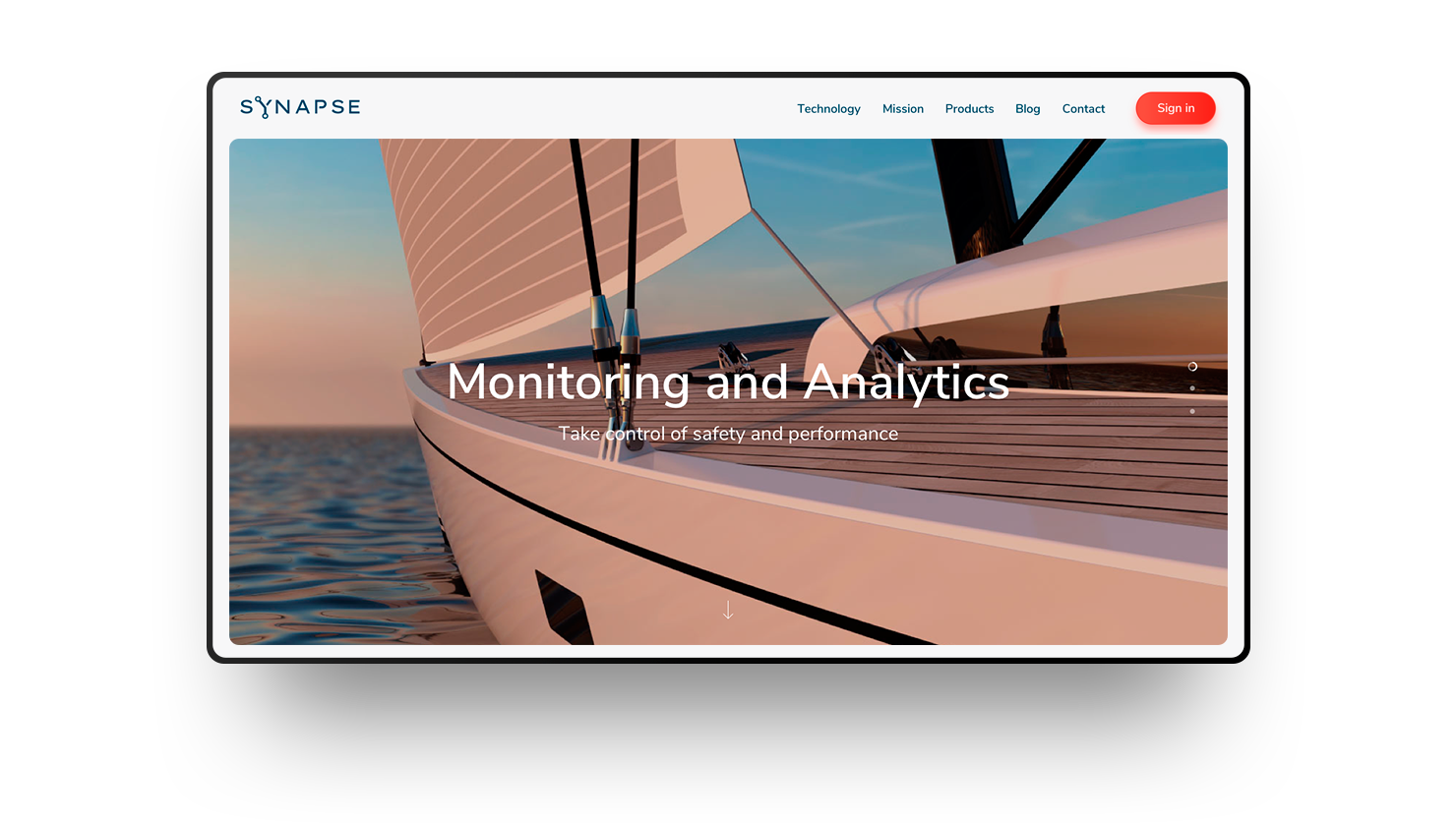 Their systems are seamlessly integrated into cutting-edge products from North Sails, Future Fibers, Southern Spars, and Hall Spars, creating a seamless synergy between every piece of equipment and the boaters themselves. Synapse enables you to navigate fast with confidence and precision, continually repeating and refining your optimal settings, with the assurance of knowing the limits of your rig.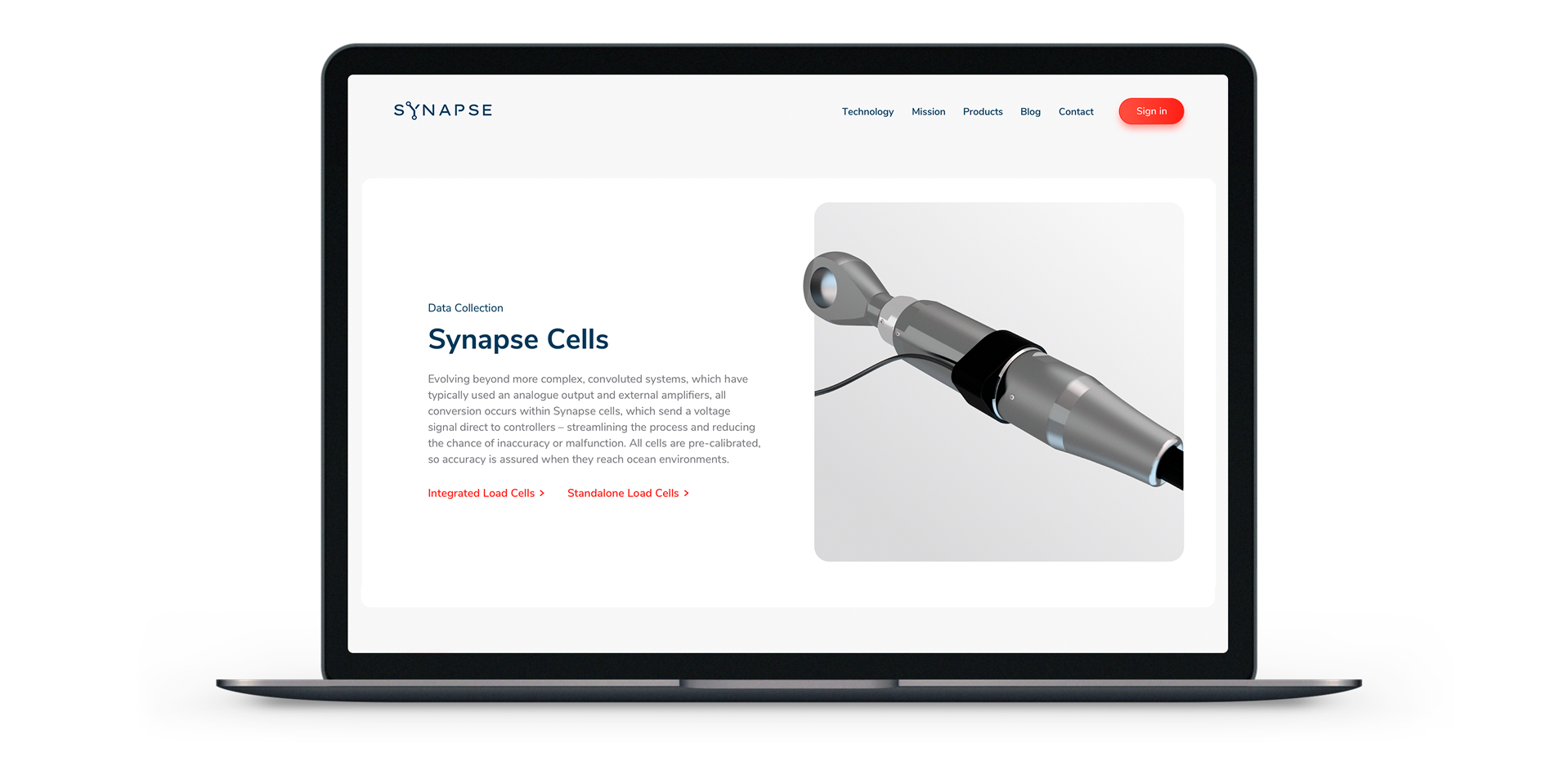 Synapse is not only among the best sailing and rigging products available, but they can also provide solutions to the challenges faced by all types of customers in search of high quality. This means meticulous consultation processes, custom designs tailored to each requirement and a service provider at RigPro that redefines what the relationship between manufacturer and customer can be.
"The company is capable of designing and manufacturing innovative products, hardware and software, benchmarks in the marine industry."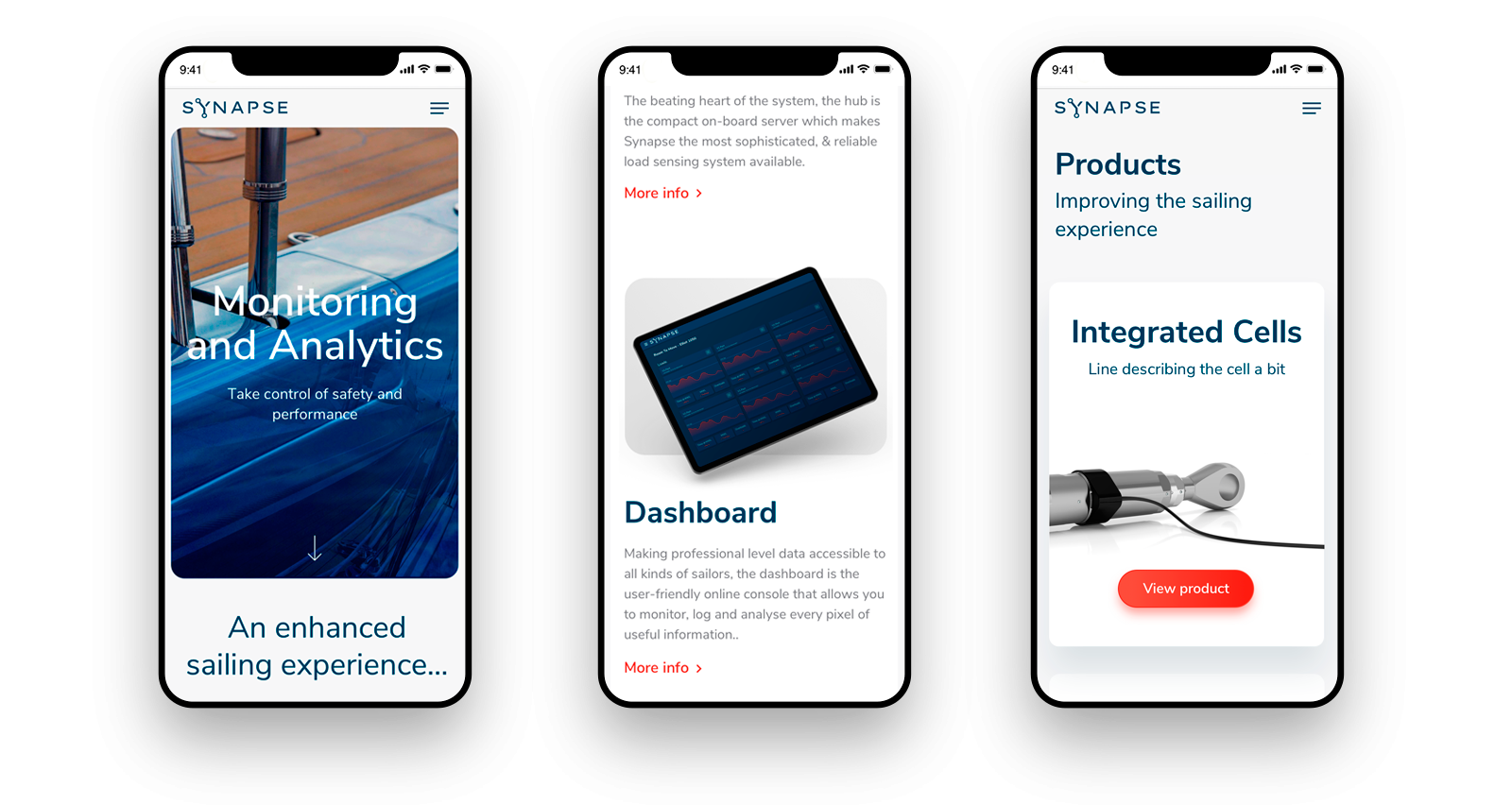 Our service
We have been working with the high-level marine industry for a long time. An incredible world where innovation and design are key elements for the development of its products and solutions. The website has been a synthesis project carried out together with the great team of Synapse and Rig Pro. A digital work where UX & UI design and web architecture work explain complexity and cutting-edge technology. An attractive and visual project that facilitates the understanding of a complex product, and positions the product at higher levels of excellence worthy of elite and competition boats.