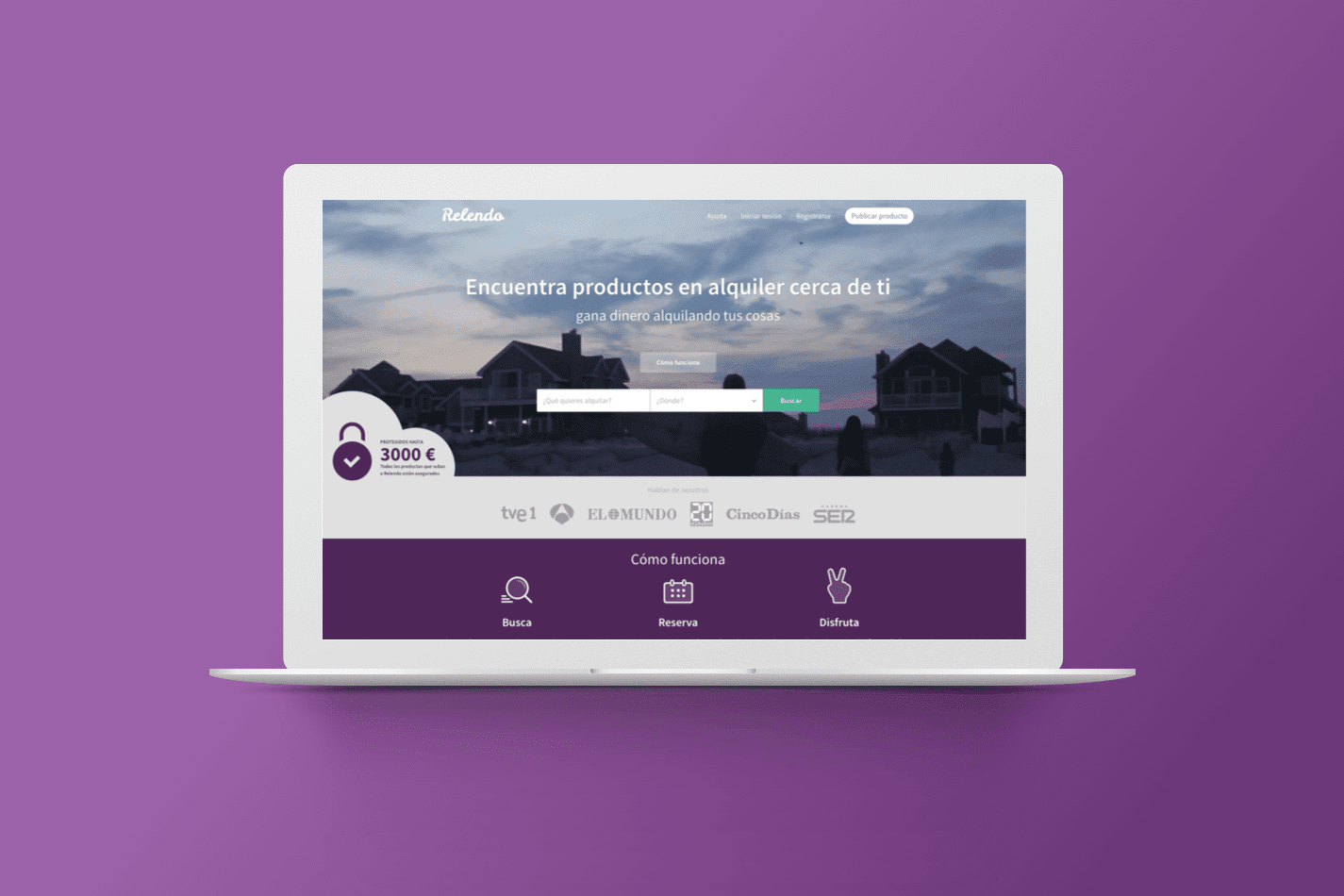 We love working with startups that develop fresh and imaginative business and we are very proud of our collaboration with Relendo.
Relendo is a platform for sharing economy that allows rental of products between individuals. During 2016 forecast an increase of more than 10K new products made available to more than 25K users.
The success of these sharing economy  platforms as Airbnb, Uber, etc, is based on that these compaines are able to satisfy desires while delivering great user experiences on any device. So the design work and development of UI / UX is essential.
Our collaboration aimed to improve the interface and user experience of Relendo and help the company to strengthen its branding to digital level. Thanks to Borja Postigo, marketing director and the entire team of Relendo for trusting our experience as developers of digital products.
If you need to rent something near you, visit Relendo.