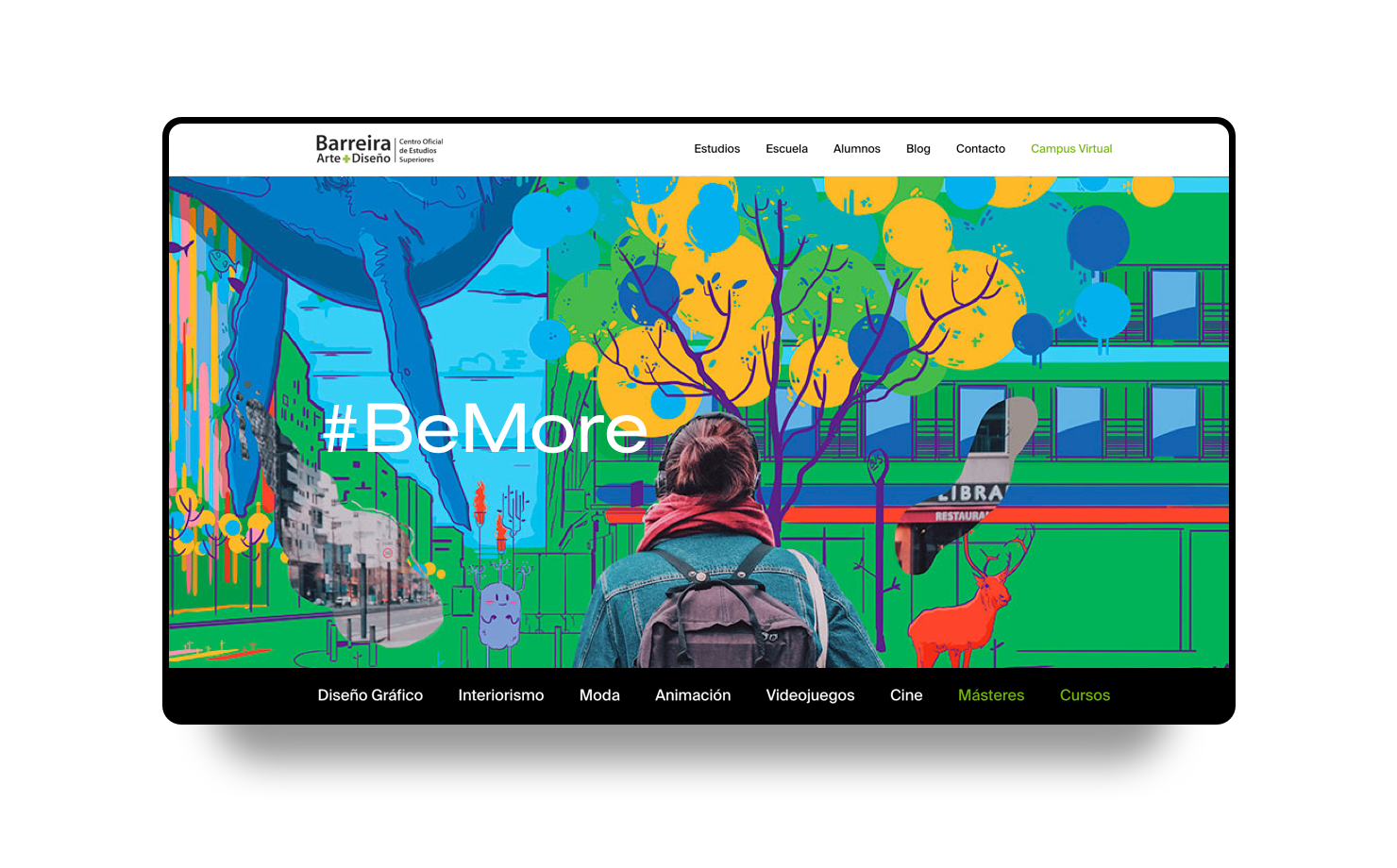 With a history that goes back to the fifties, the Barreira A + D Official Center for Higher Education is one of the pioneering Spanish schools in artistic education.
Barreira trusted Nectar to develop its website, an indispensable tool for the school to promote in local and national markets.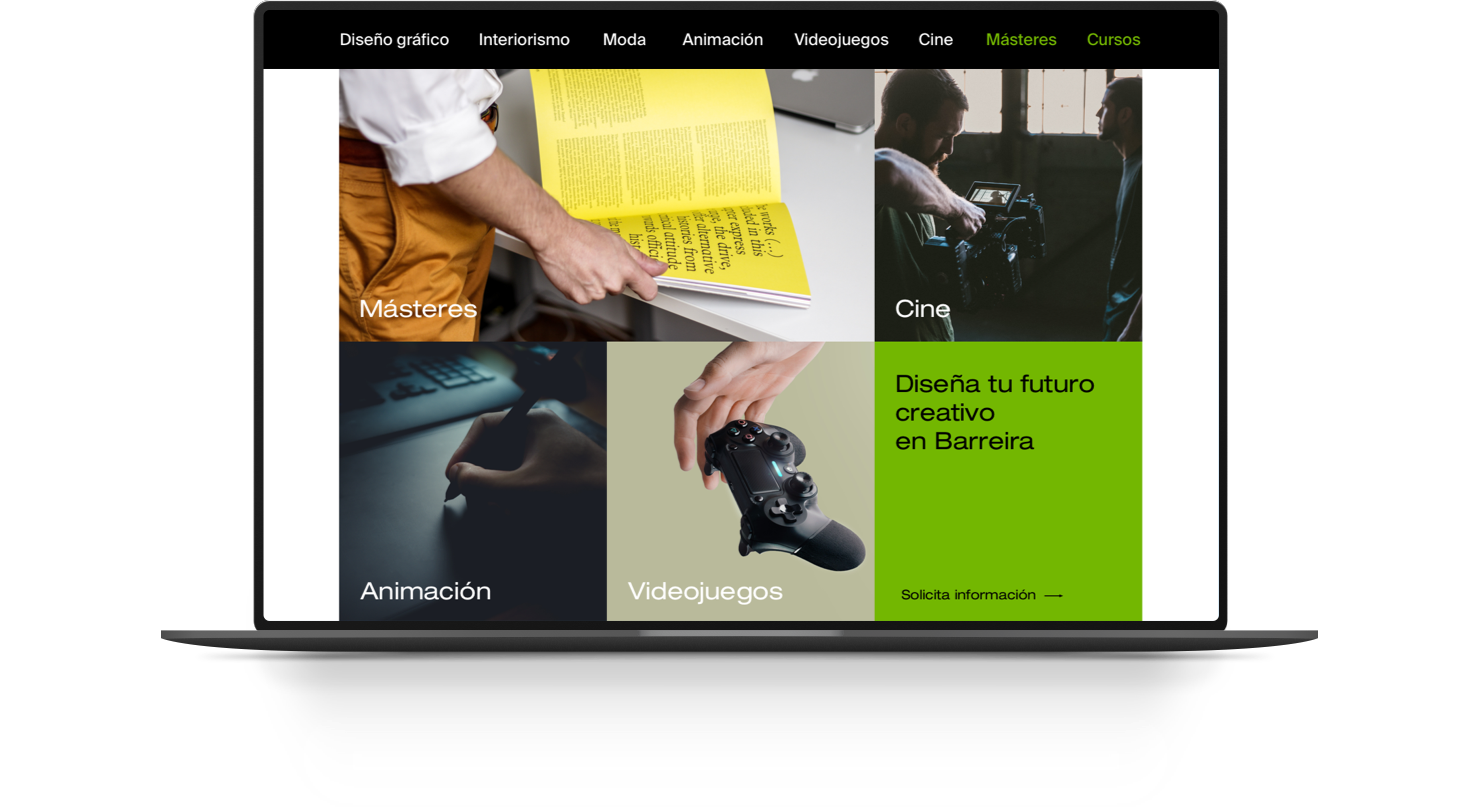 With a growing portfolio of careers and masters specialized in the world of creativity and design, Nectar received the proposal as a challenge. Our solution was to simplify its structure to the maximum and organize the information in a way that was more comprehensible and accessible for future students as well as for its current students. A simple, clean and modular design that allows to structure the information in a harmonic way.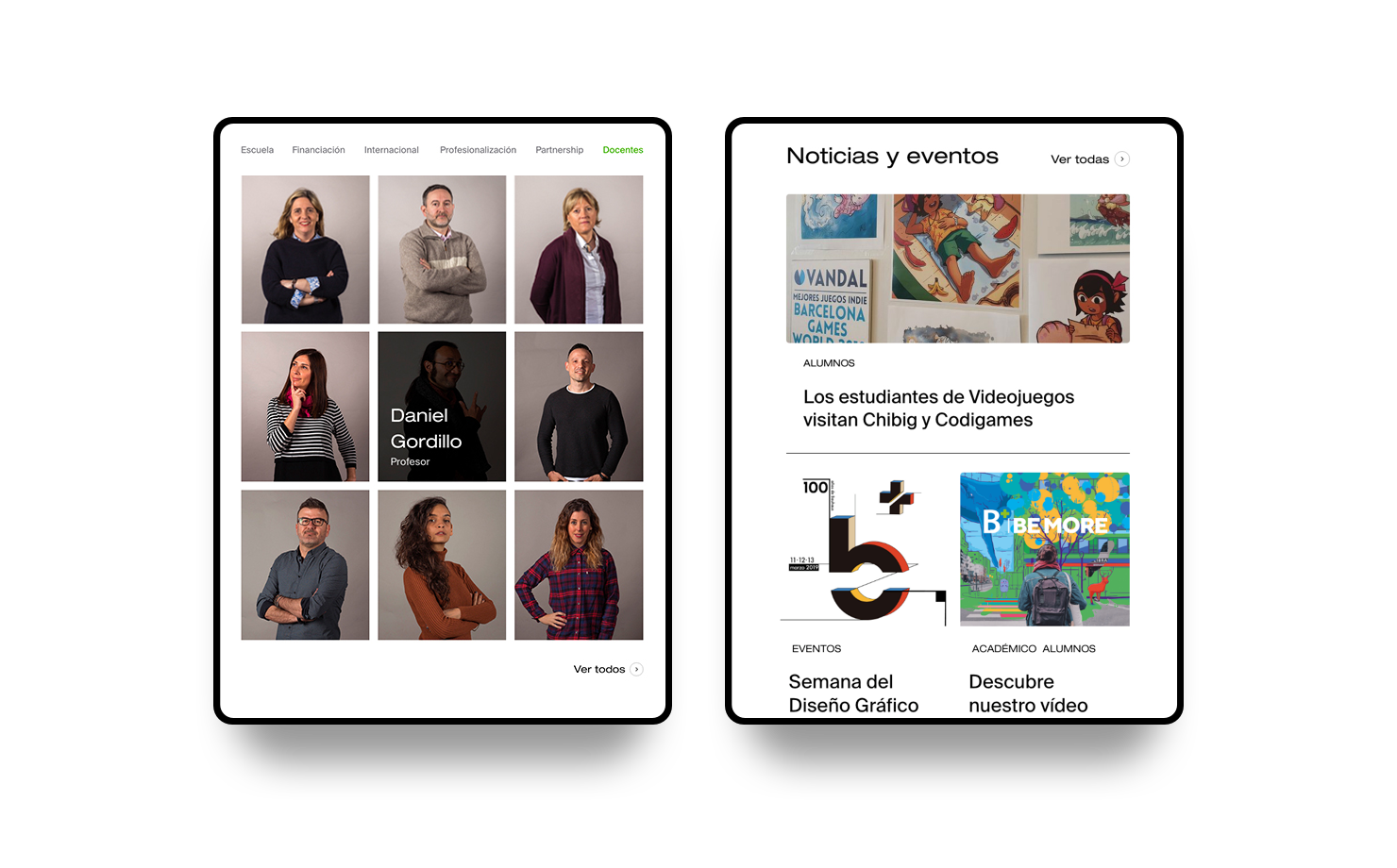 "The communication between teams it was perfect in some way its reflected in the final product"
At Nectar we know that choosing a school is complex, there are many factors that make us select one or the other. For us, the web, to be a bridge and not a barrier, a transparent facilitator that could reflect the cohesive way in the necessary information to take the step and be part of Barreira.
We have had in the account all aspects have been highlighted, from the pre-registration to the download of supplementary information. All aspects have made life easier to understand the full potential offered by their studies, their teaching team and those that make it possible for Barreria to be a reference of excellence in creative education.