The AWWWARDS conference in SF was held from 10 to 11 MAY. A reference event for digital designers and web developers. Two days in San Francisco attending conferences and workshops of digital evangelists, the most important designers and people who are innovating in the world of digital development.
In Nectar we have been responsible for the design and development of the official app of the event. This application is essential for all attendees to have centralized all the necessary information to not miss anything.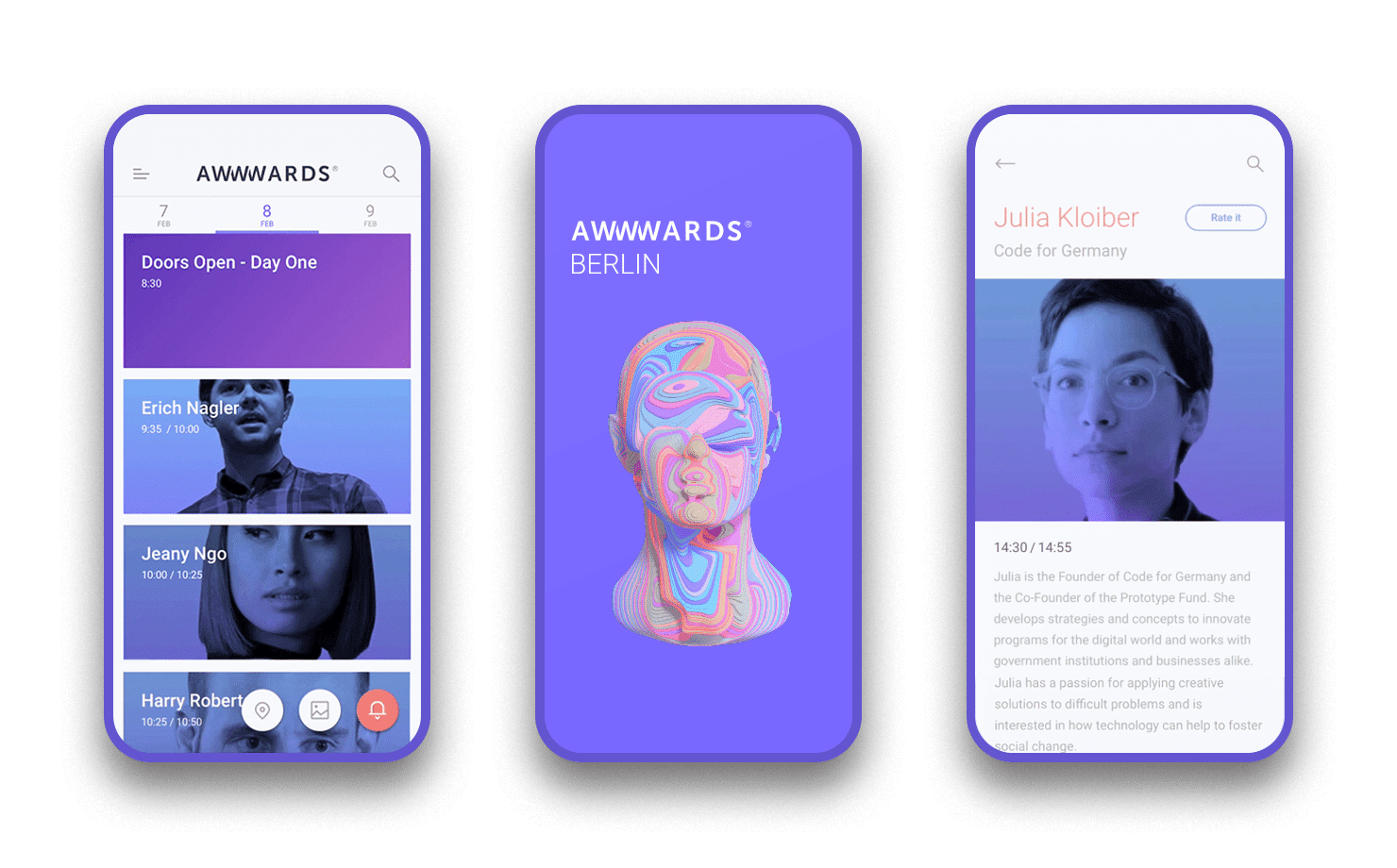 The goal of the application is to provide everything an assistant needs to know to navigate attendees, conferences and workshops, including an intuitive directory of search events, maps and schedules, along with a host of innovative features such a fun system for qualify conferences workshops and assistants, perfect to help improve the AWWWARDS Berlin Conference experience.
In this app we have adapted the fantastic web design made by the Adoratorio studio and we have also integrated the digital animations of the interactive illustrator Tavo Ponce.
It has been a real pleasure to work hand on hand with AWWWWARDS on this project.