Andrea App starts a new course, already consolidated as a useful, efficient and anonymous digital solution to improve school life and prevent bullying. An application that was created to make it easier for students to alert of any conflict or harassment of which they are victims or witnesses, and that they can transmit that information discreetly and anonymously to the teaching team.
Andrea began its implementation last year in various educational centers in the Valencian Community and her popularity and level of use continues to grow. In addition, Andrea's design is endorsed by the ADG Laus Awards. Specifically, the application received a Silver award in the category of Corporate Identity Naming and a bronze in Digital Applications and, even more important, the honorary award Laus Aporta, for its commitment and social contribution.
La Vanguardia, El Mundo, Antena 3, La Ser, Onda Cero, À Punt and Valencia Plaza are some of the media that have echoed the relevance and usability of this application which, due to its design, also appeared in the media specialized such as Gráffica and Disseny CV, among others.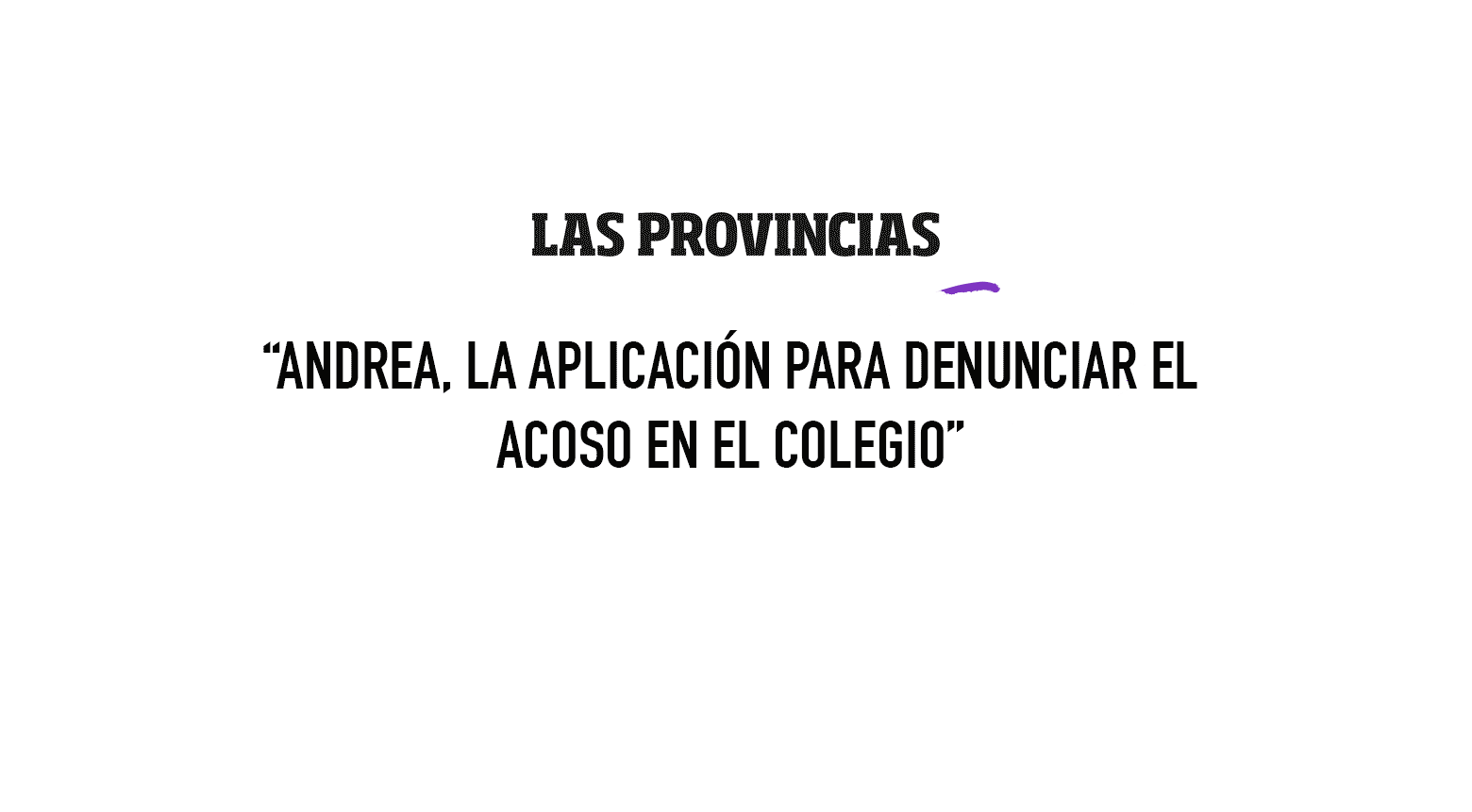 Now that the school year reaches its first bars, we want to encourage all educational centers that wish to register and that they can use Andrea and request a free trial.
Our team will advise you from the first moment on its possibilities and functions, so that you can make the most of this tool, which provides a direct, anonymous and much-needed communication channel between students and teachers.