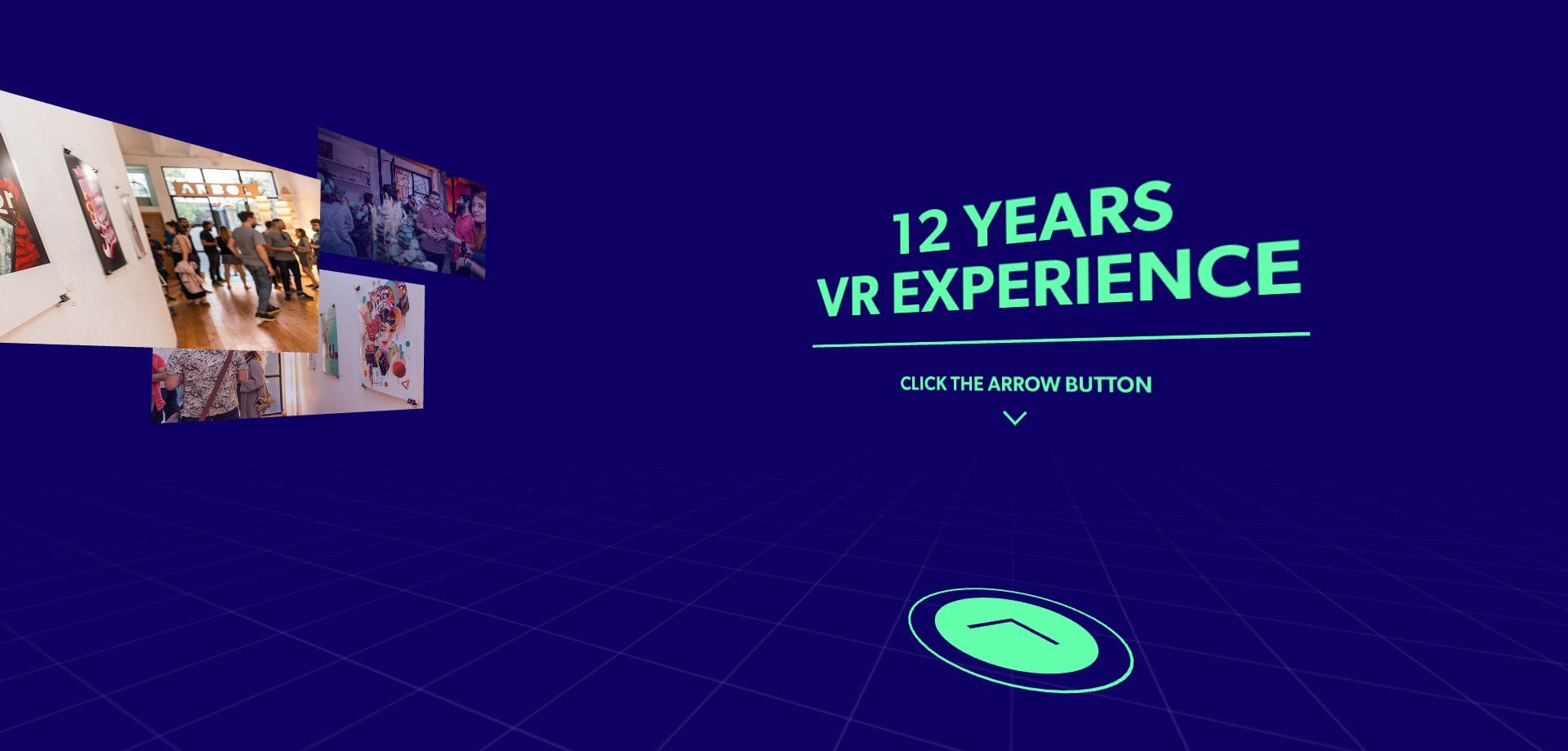 "An artwork exhibition with an immersive VR experience interactive catalog."
Proud of present the 12 Years Nectar virtual experience. # 12YearsNectar
Nectar 12 Years is is a tribute to our friends and clients.
The exhibition was a curated selection of posters from colleages od different creativity areas who accepted the invitation and sent us an artwork in which they represented what Nectar inspires them.
Artists.
This interactive experience is an inmersive VR across the exhibition and the event that served to celebrate together with friends and clients our first twelve years as digital agency.
To enjoy the experience we recommend access with VR glasses.