Branding for scientific innovation of materials.
2D Chem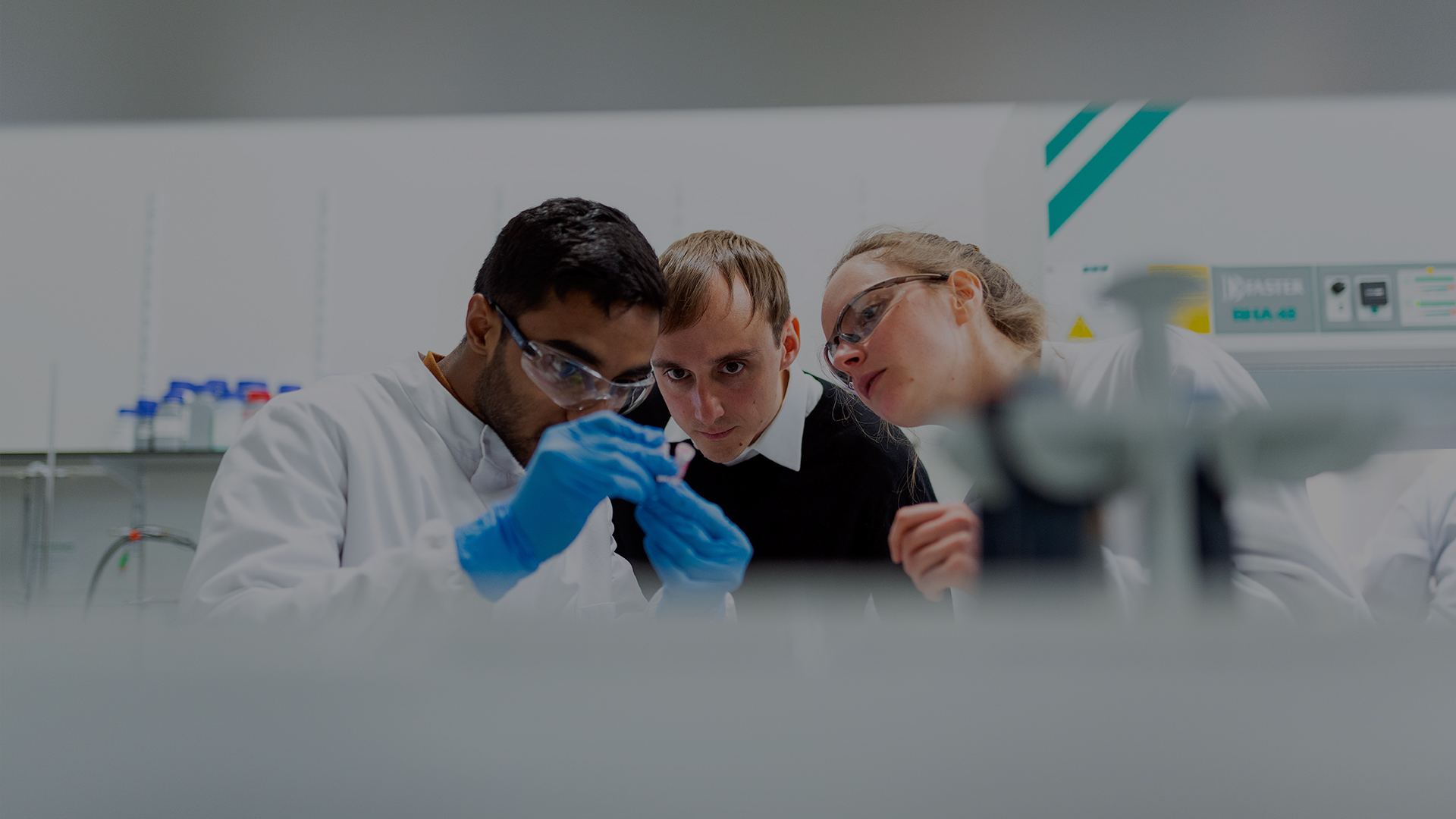 2D-Chem is a research group led by Dr. Gonzalo Abellán and focused on the study of two-dimensional (2D) materials that combine inorganic and organic chemistry with materials science. They are part of the Research Team on Molecular Materials at the Institute of Molecular Science (ICMol, University of Valencia, Spain).
In addition, some members of the group are located in the Joint Institute for Advanced Materials and Processes (ZMP), which belongs to the Friedrich-Alexander Erlangen-Nürnberg University (Germany).
The brief
The prestigious research group hired us to design and create its own visual identity, a brand that should be aligned with its level of professionalism and excellence in research.
Their work focuses on investigating disruptive and innovative materials, such as graphene, and his target is a specialized and technical audience, focused on research and creating products for various industrial and technological sectors.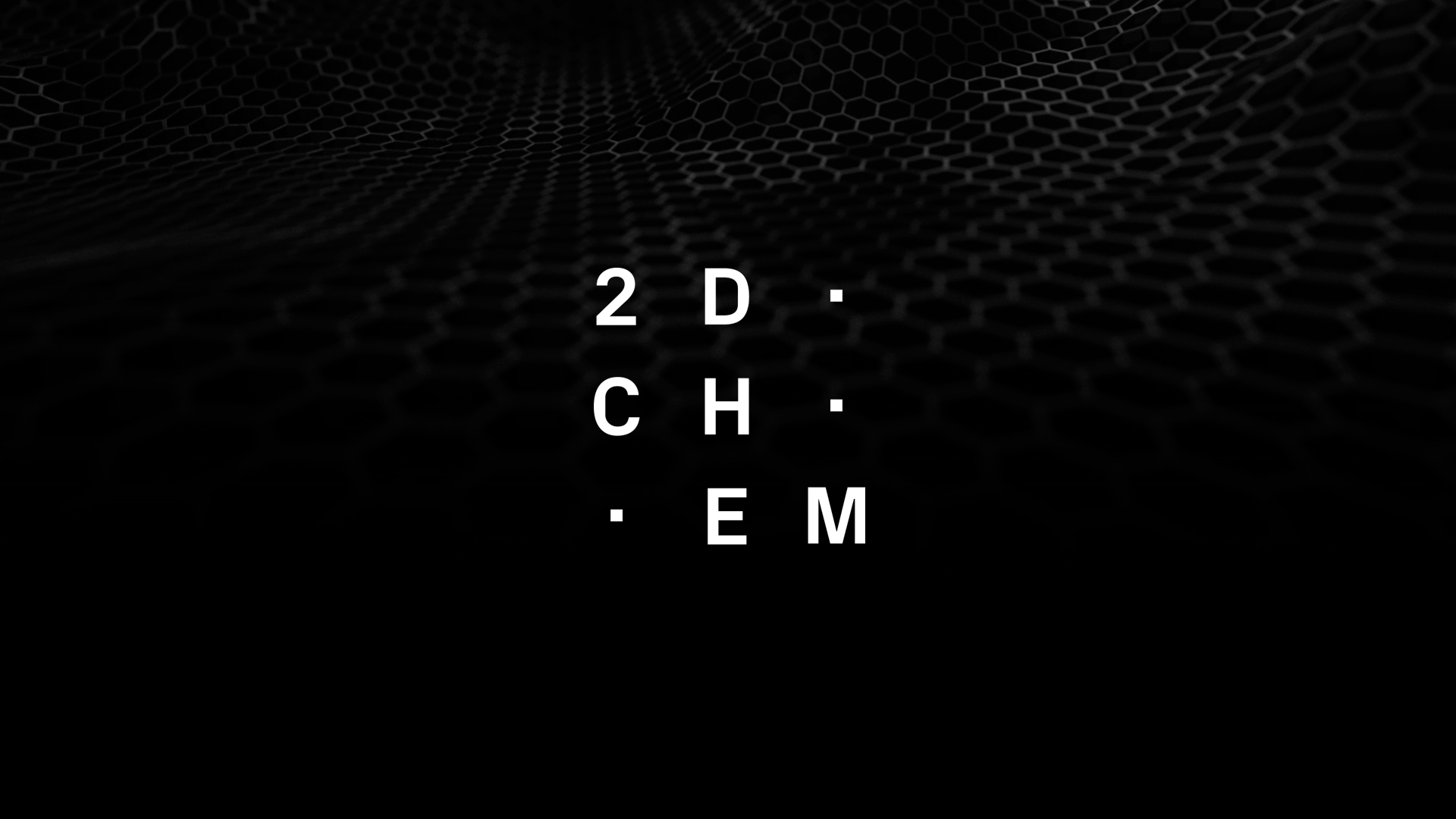 Brand
Graphene can be defined as a substance that is formed thanks to the union of carbon atoms through covalent bonds that in turn form hexagonal rings.
Given the importance of this material and its disruptive power in the near future, we decided to use it as a conceptual basis to work on the brand, without falling into the obviousness of using the hexagon that many companies and competitors do use. Our proposal was aimed at promoting unity, the atom and its relationship with space. In this way, we designed a dynamic and metamorphic brand, with much more sense, since it allowed it to adapt much better to any space or application.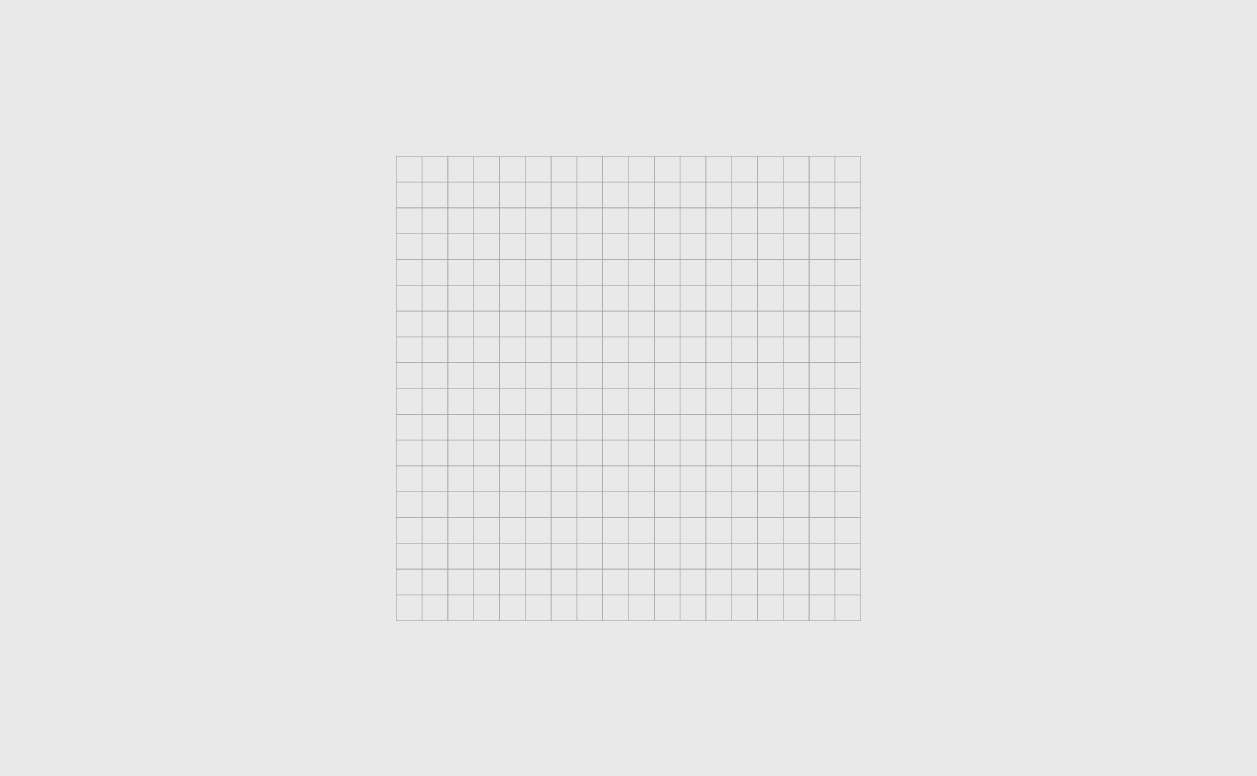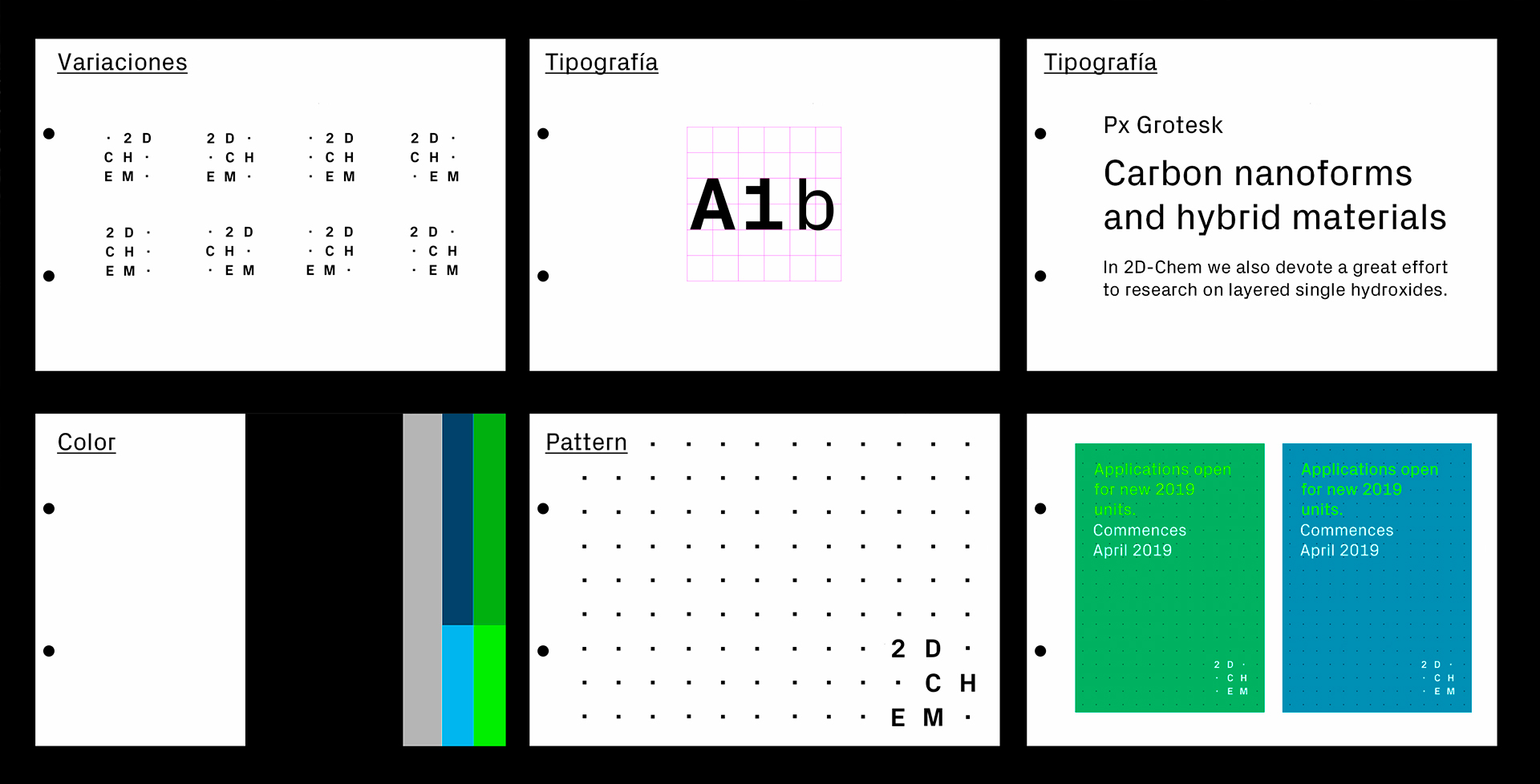 Visual identity system
The brand was created based on a design and visual identity system, its own language through which all applications are developed, providing greater wealth to the whole.
It communicates fluently through the atomic points that are integrated into the space, coexisting in a simple and elegant way with any complementary color scheme, photo or typesetting.